Customer experience
Child friendly
Vegetarian
Vegan
Accessible
Special diets
---
Reviews (

3

)
Toimiva hampurilaispaikka. Tilat ovat siisti, hieman ahtaanpuoleiset jos olisi tosi paljon porukkaa samaanaikaan, henkilökunta ystävällistä.

Hampurilaisateria (tuplapekonihampurilainen bataattiranskalaisin) oli hyvä. Hyvä pihvi, joka olisi tosin saanut olla aavistuksen enemmän medium (mehukas kuitenkin), lisukkeet kohdillaan. Bataattiranskalaiset olivat varsin herkullisia, tosin majoneesi olisi saanut olla hieman tukusampaa. Kokonaisuutena ei järin iso annos, mutta kyllä nälkä lähti.

Käyty Syö Helsinki -viikoilla, normaalihinta muistaakseni n. 16 €. Normaalihintaan ehkä hieman tyyris.
Experience: À la carte
•
Price: 10€
•
Added: 10.11.2019
Keittiö suklee vähän liian aikaisin minun mielestä.
Experience: À la carte
•
Price: 18€
•
Added: 20.03.2018
Reviews older than 2 years
These reviews don't affect the average
Käyn täällä aina välillä syömässä lounaalla kun tarvitsee vähän tukevamman olon. Purilaisannokset ovat olleet joka kerta hyviä, muuta en ole sitten ottanutkaan. Ranskalaisten mukana tuleva remu dippi on loistavan maksuista. Ranskalaiset itsessään ovat myös maustettu uskoakseni chilillä ja grillimausteella (jotkut eivät kai tykkää mutta omalle kohdalle parempia kuin perus ranut). Ainoa miinus tulee salaattipöydästä jossa kasvikset suht nuhjuisen näköisiä eikä valikoimaa siinä ole hirveästi. Asiakaspalvelu on ollut hyvää joka kerta. Kyllä tästä purilaisannoksesta mielellään maksaa sen kymmenisen euroa.
Experience: Lunch
•
Price: 10€
•
Added: 21.11.2017
---
Community
Images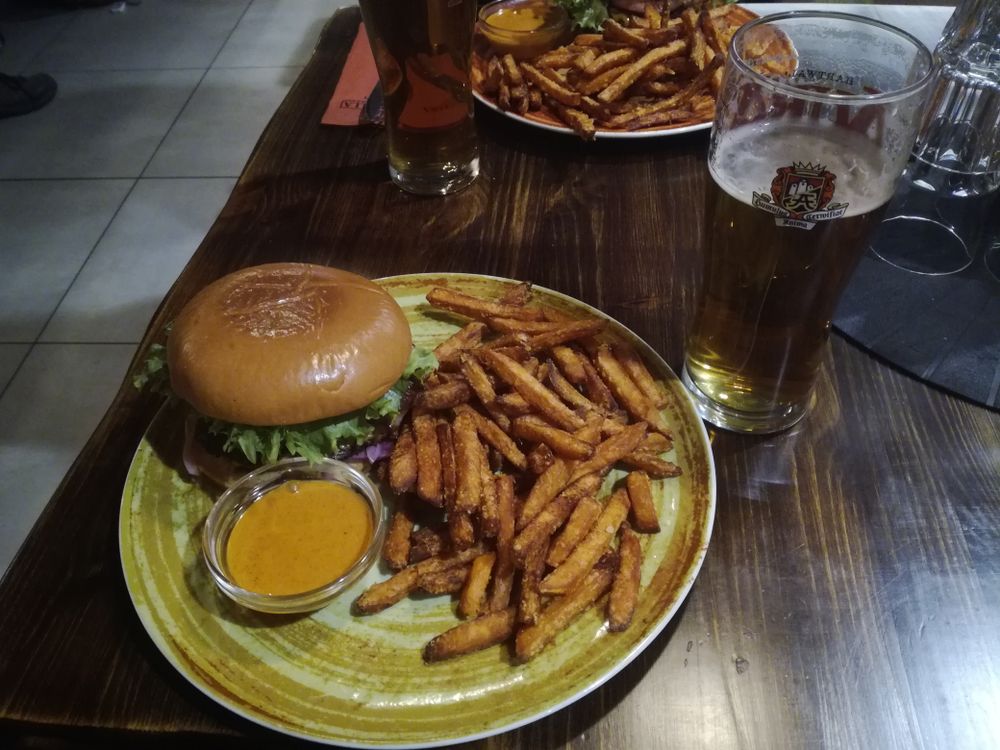 Fans (0)
These people have marked this restaurant as a favourite.
People interested in this restaurant (0)
---
Location
Options
---