chedhua87
3 Recensionen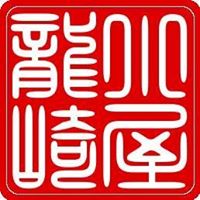 Badges
Recensioner (

2

)
Surkea palvelu, surkea ruoanlaatu, surkea ala-arvoinen kokemus. Surkeaan laatuun ja laadun laiminlyömiseen nähden ruoan hinta aivan ylihinnoiteltua. Grillatun leivan sisalmykset hajonneet lautaselle ja tarjoillaan rajahtaneen nakoisena leipia asiakkaalle juustot ja sipulit levinneena lautaselle. henkilokunta valinpitamatonta palvelussa ja tuotteiden selittamisessa; 6,90e leivasta sai kuulla "itse menna katsomaan mita se sisaltaa vitriinista" kun henkilokunnalle ei kuulu kertoa tuotteista asiakkaille. En mene uudestaan. Suosittelen valttamaan ja menemaan paikalliseen kahvilaan kahden pysakin paassa tasta. Tein itse virheen enka mene enaa uudestaan. Suosittelen pysymaan kaukana.
Upplevelse: À la carte
•
Priset: 7€
•
Tillagt: 15.07.2018
---
Lemon Grass? I live in Thailand and i've had thai curry probably literally thousands of times, so I know how it should taste like authentically. I ordered a Phanang Curry, which is one of the classic curry dishes in Thailand along with Green curry (Gaeng Khiaow Waan), and I must say I was greatly disappointed, seeing that anything that was on the plate was nothing same as in Phanang that is served in Thailand. In fact, it was a mix mess and mash-up of western vegetables and beans and strange vegetables that have hardly even used for this type of dish, like a Finnish style of Thai food thrown-together. The waitress agreed to make another one to show her hospitality, but this was actually just as bad; it lacked spice and spiciness (typical western style food) and had no taste. Besides, when I was eating for 45 minutes, the waitress came to me and told me I had to eat faster because the queue was getting longer (note: this was at a Sunday noon when the restaurant was full but there were no people queueing). I marked them that it was terrible poor customer service to rush the customer who pay for the food but she just walked away and ignored and refused to listen. Sorry, not recommended at all. I think you might find better luck trying another restaurant.
Upplevelse: Lunch
•
Priset: 20€
•
Tillagt: 07.05.2018
---
---
Bilder
---
Followers
Lists
Bookmarks
---
Favorites