Customer experience
Child friendly
Vegetarian
---
Reviews (

29

)
Ruoka lämmitettiin mikrossa ja maistui pahalta. T.ruokakriitikko12
Experience: À la carte
•
Added: 02.12.2017
Tullessani ravintolaan ei tervehditty. Sanoin ostavani rullakebabin mukaan. Ei mitään merkittävää vaikutusta. Sitten mies käveli hitaasti kassakoneelle ja sai sentään sanottua hinnan, 8.50, mutta ei sanonut vaikkapa että kestää xx kauan. Istu odottamaan tms. Liiankin nopeasti sain pahvisen pakkauksen eteeni ja juuri ja juuri kuulin sanat "Ole hyvä". Ei katsekontaktia. Rullakebabin sisällä kuivaa lihaa, isoja paloja tuoretta kurkkua. Makua ei lainkaan. Ihme, että paikka pystyssä.
Experience: À la carte
•
Price: 8€
•
Added: 09.12.2016
2 kertaa käynyt täällä, ensin sain kebabin mutten kuittia. Kebab oli kylmää ja annos huonosti aseteltu. Salaattipöydän kasvikset oli nuhjuisua. Kokkien rakkaus tai intohimo ruokaan ei välittynyt minulle tässä paikassa. Voin tulla uudelleen mikäli omistaja HERÄÄ ja alkaa tehdä laadukkaamoaa ruokaa.
Experience: À la carte
•
Added: 15.11.2016
Reviews older than 2 years
These reviews don't affect the average
Palvelussa parantamisen varaa. En tuntenut olevani tervetullut kyseiseen ravintolaan. Henkilökunta ei innostunut turhia höpisemään. Ainoa ohje rahastamisen jälkeen oli, että ruoka tuodaan pöytään.

Ruuan tuotuaan tarjoilija mutisi samalla selkänsä kääntäen, että salaattia saa ottaa jos haluaa.

Ruuan asettelussa ja laadussa "hieman" parantamisen varaa. Kuivan pihvin ja tikkuperunoiden päälle oli kumottu runsaasti valmiskastiketta ja annos näytti vähemmän maistuvalta. Annoksesta huokui kokin rakkauden puute ruuan laittoon.

Positiivista oli, että annos tuli nopeasti pöytään ja nälkä lähti (ennen kuin edes maistoi ruokaa).
Experience: À la carte
•
Price: 16€
•
Added: 01.07.2016
Tapiolan PARAS ruokapaikka! Hyvä safka, nopea toimitus sekä mutkaton ja ystävällinen palvelu. Ei nirppanokille, mutta kyllä hyvän ruuan ystäville.
Experience: À la carte
•
Price: 12€
•
Added: 15.02.2016
Asiakaspalvelu oli erittäin töykeää ja epäasiallista, en suosittele kenellekään! Näköjään paikalla on varaa valita asiakkaansa.
Experience: Lunch
•
Price: 9€
•
Added: 03.11.2015
Tilasin pizzan mukaan 24. toukokuuta. Avasin kotona laatikon ja keskellä pizzaa puuttui taikina noin 10 cm läpimitalta. Reikä oli peitetty vähän juustolla.
Experience: À la carte
•
Price: 9€
•
Added: 24.05.2015
Huonointa Kebabia mitä olen maistanut. Paikan iskender oli mauton kasa epätasaisesti kypsennettyä palastelihaa vettyneen todella pienen leivänpalan päällä. Annoksessa ei ollut salaattia, chiliä saatika ranskiksia / riisiä. En voi suositella.
Experience: À la carte
•
Price: 12€
•
Added: 18.02.2015
Palvelu oli törkeää! Kävimme viiden hengen porukalla syömässä ja tilasimme 3xleikkeet (11€/kpl) ja 2xpihvit (15€/kpl). Kassa veloitti meiltä 88€, eikä meinannut antaa kuittia. Vaadimme saada kuitin, jolloin kassa mumisi jotain "oho, laskin väärin" ja hinta olikin 80€. Kotona katselimme kuittia ja huomasimme, että siinä luki 1xleike 11€, 3xpihviä 15€ ja 1xleike 20€! Koko ravintolassa ei 20€ maksavaa annosta edes ole! Ja leikkeiden piti olla 11E/kpl ja pihvien 15E...
Tämä on siis näköjään sellainen paikka, jossa asiakkaalta tykätään veloittaa liika! Kuittia ei mielellään anneta ja vaikka kuitin vaatimisen jälkeen hinta tippui 8e, meiltä veloitettiin silti IHAN LIIKAA!
Ruoka oli sentään ihan ok, ei herätä tunteita suuntaan eikä toiseen, mutta TÖRKEÄN palvelun vuoksi en kyllä enää tänne mene, enkä suosittele muillekaan!!!
Experience: À la carte
•
Added: 08.02.2015
Pizza ei maistunut juuri miltään. "Juusto" pizzan päällä oli jotain todella kummallista, vähän kumimaista ja aivan mautonta. Pizza ei muutenkaan ollut erityisen hyvä, pohja oli melkein kypsää ja reunat lähellä palanutta.

Iskender kebab oli upotettu valkoiseen salaatinkastikkeeseen, jonka vuoksi koko annos oli haaleaa. Annos ei myöskään vastannut menussa ollutta kuvaa lainkaan, annos ei sisältänyt muuta kuin kebab-lihaa, muutamia leivänpaloja ja salaatinkastiketta.

Lisukesalaatti oli ehtinyt jo ruskettua (eli maatua). Palvelu oli ihan ok. Pöydistä joutui siirtelemään edellisten asiakkaiden lautasia pois, sillä yhtään siivottua pöytää ei ollut kun kävimme.

Samalla hintaa saa muista halpapizzerioista parempia annoksia. En aio mennä uudelleen.
Experience: À la carte
•
Price: 9€
•
Added: 10.01.2015
---
Community
Images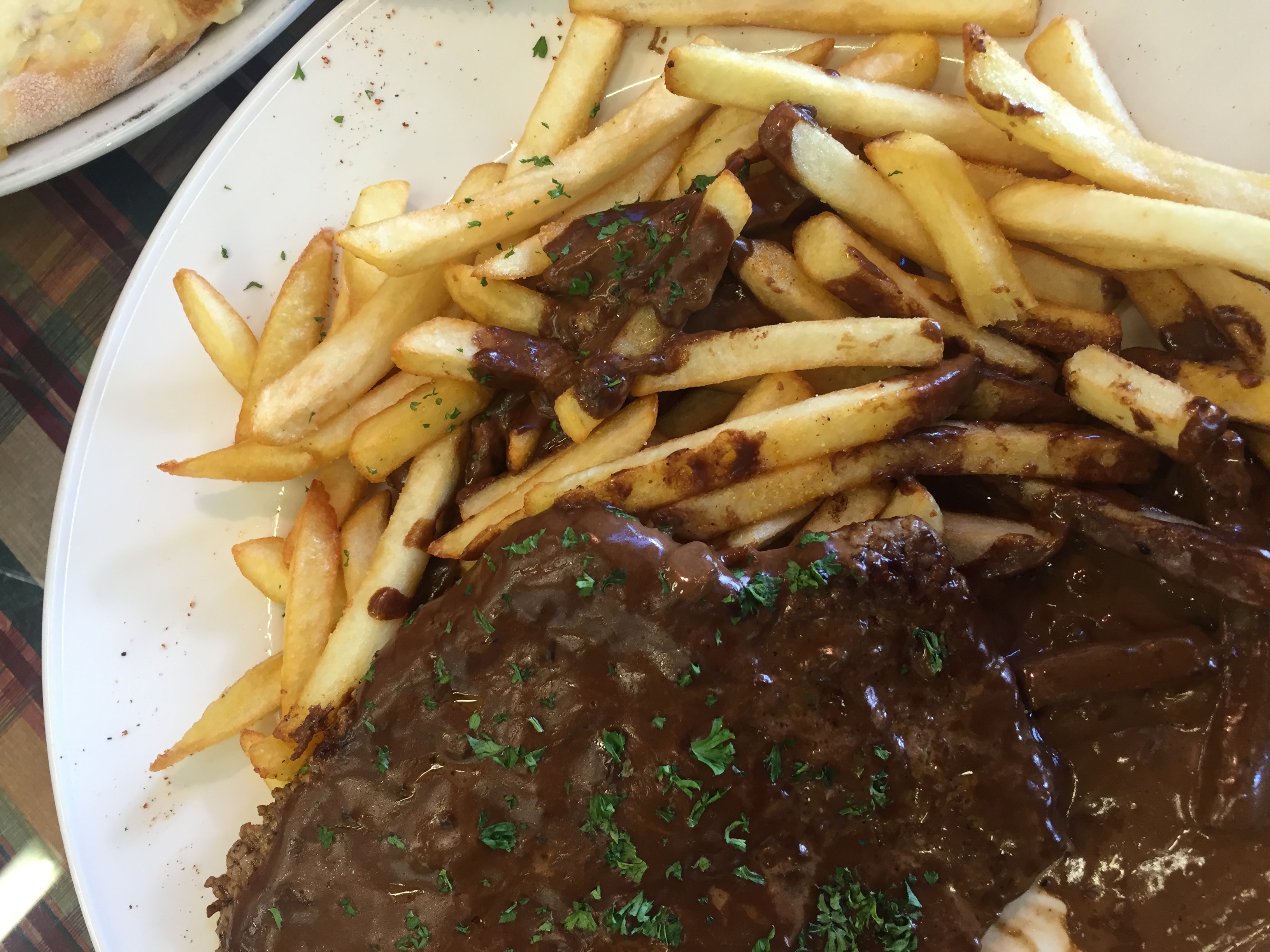 Fans (1)
These people have marked this restaurant as a favourite.
---
Location
Options
---