Customer experience
---
Reviews (

131

)
A loyal customer no more! I will never go back to my once favorite casual dining place in Helsinki.

I paid 19 euros for:
1. no beef (I had to choose another item)
2. 30+ minute wait for food
3. Ribs that contained maybe two bites of meat, 99% fat (seriously? Why am I paying you for this?)
4. No service (where did they go? Obviously they were not working)

Their bad service and low quality food really ruined a nice evening out in the city. Stay away if you want to guarantee that your money isn't wasted.
Experience: À la carte
•
Price: 20€
•
Added: 19.02.2016
Nuoriso.
Lounaalla paistetut muikut. Kiva perusannos. Kympin setti ei toki lounaalla ole ilmainen, etenkään kun helposti olisi mennyt kaksinkertainen annos naamaan. Maussa ei valittamista sen suuremmin. Tylsäkin toimii perusjutuissa.

Lennokas palvelu, mahtava sijainti. Nuorta kaupunkilaista menee eestaas. Kahvi kuuluu hintaan ja on hyvä.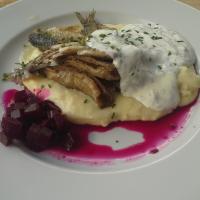 Experience: Lunch
•
Price: 10€
•
Added: 03.10.2015
Reviews older than 2 years
These reviews don't affect the average
Olen pettynyt. Yleensä OK taso ja olen käynyt monta kertaa. Ostin tänään jokirapupastan ja sain ISON läjän pastaa jossa oli muutama pienen pieni jokirapu, ehkä maksimissaan 10 kpl (tosi pieniä). Jos jokirapuja olisi triplasti enemmän olisin ehkä ymmärtänyt hintatasoa.... Huippu henkilökunta kuitenkin! :)
Experience: Lunch
•
Price: 10€
•
Added: 08.06.2015
Paikka ja tunnelma on hyvä, mutta ottamani ruoka, Meat Lover's Sandwich oli erittäin heikko esitys. Annos oli iso, mutta jauhelihapihvi oli kuiva ja ei rapeaksi paistettu, makkarat oli kuivia, flank steak viipaleet kylmiä, liian raakoja ja ilman kunnon paistopintaa/rapeutta. Paahtoleivän viipaleet ja mauton coleslaw ei mielestäni toiminut myöskään annoksessa. Hintaansa nähdä erittäin heikko annos.
Experience: À la carte
•
Price: 19€
•
Added: 25.04.2015
Ensimmäinen saamani cesar salaatti, jonka salaatti ei ole rapeaa vaan pehmeää lehtisalaattia ja vuonaa ja kastikkeena ei ollut cesar kastiketta vaan hyvin sinappista salaattikastiketta, jonka maku pyöri suussa tuntien jälkeen. Kana ei ollut grillattu vaan ehkä keitetty/höyrystetty ja makukin maistui alepan hunajamarinaadilta. Klassikkoja saa aina parantaa, mutta hei, tämän nimeksi olisi voinut laittaa vaikka hunajamarinoitu kana-salaatti sinappikastikkeessa, niin ei olisi tullut yllätyksenä
Experience: À la carte
•
Price: 17€
•
Added: 09.04.2015
Juuri minun näköiseni paikka. Pöytiintarjoilua ja valkoisia liinoja kaipaavat suosittelen menemään muualle tai löysämään nyöriä pään ympärillä :) Bistro tyylinen paikka joka toimii loistavasti omalla konseptillaan.

Tällä kertaa kävin lounaalla ja söin grillattua sinappipossua, perunoilla ja pippurikastikkeella. Toimi ja ajoi asiansa!

iltasin KitchBurger toimii aina kuten muutkin listan ruoat. Välillä joutuu odottamaan ruokaa pitkäänkin mutta eikös sitä joka ravintolassa joka on melkein täynnä? Hoppuilijoille on ihan omat paikkansa...

Suosittelen kaikille rentomielisille!
Experience: Lunch
•
Price: 10€
•
Added: 16.03.2015
Todella hyvä palvelu.
Todella maukasta ruokaa
Paikassa hyvä ilmapiiri
Experience: À la carte
•
Price: 16€
•
Added: 08.03.2015
Kitch on hurmaava paikka. Ruoka on erittäin maukasta! Itse syön usein tiikerirapusalaatin mutta erikoisen ihanaa on jos ehtii päivällä paikalle sillä monipuolinen lounasmenu tuo hymyn huulille. Henkilökunta on sydämellistä ja asiantuntevaa ja paikan miljöö on kaunis ja kotoisa. Täällä tuntee olonsa aina lämpimästi tervetulleeksi.
Experience: À la carte
•
Price: 15€
•
Added: 25.02.2015
Ei paljon hurraata huudata. Listan paras annos eli naudan ribbsit olivat loppuneet niin otin nykyisen jokaravintolan hittiannoksen eli maissikanan. Kuten muillakin arvostelijoilla, ruokaa sai odottaa kauan ja silti kanan kuori oli syömäkelvottoman löysä ja liha ei luun vierestä irronnut kunnolla niin jätin sen lautaselle. Kastike oli ihan hyvää ja polentapaistos kelvollista.
Experience: À la carte
•
Price: 16€
•
Added: 04.02.2015
Helppo lähestyä, rento paikka, hyvää ruokaa ja uskomattoman huippu kivat miestarjoilijat! Toinen puhuu sujuvasti ruotsia ja esitteli mielellään eri olut-sortteja. Toinen vanhempi mies oli ihan hulvattoman hauska :D Pieni miinus siitä, että ruokaa sai odottaa liian kauan mutta all in all ihan tosi mukavaa oli :) Suosittelen paprika-vuohenjuustokeittoa, vihersalaattia, meat-lover sandwichia.
Experience: À la carte
•
Price: 17€
•
Added: 15.11.2014
---
Community
Images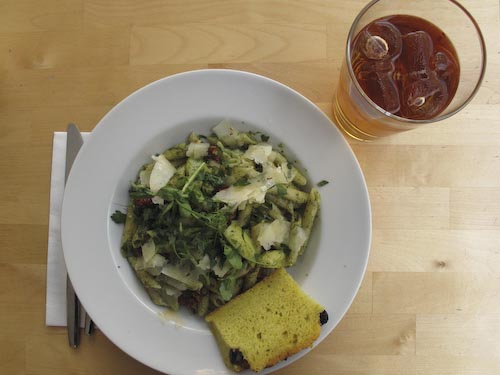 Fans
These people have marked this restaurant as a favourite.
People interested in this restaurant
---
Location