Reviews (

4

)
Maukkaat ja riittävän suuret pizzat. Kebabit myös maultaan hyviä. Aijemmin kebab-annokset olivat liian pieniä, mutta mainittuani asiasta, sain sen jälkeen aina jättiannoksen. Ruokaa odotellessa voi lokoilla erittäin mukavilla sohvilla. Omistaja puhuu täydellistä suomea ja on hyvin ystävällinen. Vanhempi mies (omistajan isä) on hiljainen, osaa erittäin huonosti suomea, hymyilee harvoin, eikä ole muutenkaan kovin asiakaspalveluhenkinen.

Reviews older than 2 years
These reviews don't affect the average
Olen saanut todella huonoa asiakspalvelua, vanhempi mies on erittäin töykeä ja epäystävällinen ainakin minulle, käyn sitten paikanpäällä tai tilaan kotiin. Laittaa mietityttään voinko enää asioida siellä, kebabit ovat olleet kyllä hyviä, mutta se melkein heitetään syliin, ja tyly ilme, että taasko toi tulee tänne.
Experience: À la carte
•
Added: 24.09.2015
Siivet pettymys. pizzat ok. KEBAB kohtuullinen 2,5
Experience: Lunch
•
Added: 17.05.2015
Ei ollut suussa sulavaa
Experience: À la carte
•
Price: 10€
•
Added: 17.05.2015
---
Community
Images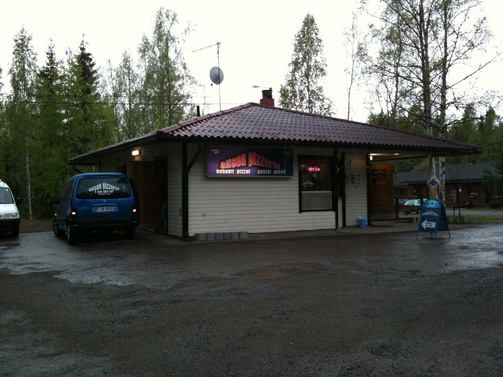 Fans (0)
These people have marked this restaurant as a favourite.
People interested in this restaurant (0)
---
Location
Options
---