Customer experience
Child friendly
Vegetarian
---
Reviews (

151

)
Full course juomamenulla 5/5.
Ensimmäisellä kerralla käytiin sunnuntain sushibuffetissa rapuloissaan ja äärimmäisen hyvä mieli jäi vierailusta.
Toisella kerralla sitten otettiin full course juomamenulla ja jestas sentään. Omalla asteikollani täydellisyyttä hipova kokemus varsinkin tähän rahaan. Palvelu todella ystävällistä, ruuat taivaallisen hyviä, hieno ja pitkälle mietitty sisustus, loossit mukavan yksityisiä ja kaiken kaikkiaan äärettömän hyvä japanilainen.
Experience: À la carte
•
Price: 55€
•
Added: 18.08.2016
Todella hyvää sushia ja listalta löytyy paljon muutakin kokeilemisen arvoista.

Miellyttävän rauhallinen ympäristö, varsinkin omissa loosseissa. Tarjoilijoiden ylikorostettu kohteliaisuus tosin tuntuu ainakin näin suomalaisesta välillä vähän väkinäiseltä ja vaivaannuttavalta.
Experience: À la carte
•
Added: 11.05.2016
Maruseki on aina vaan paras sushipaikka Tampereella. Sunnuntain sushibuffet menee melkein a la carte listojen edellen, sillä se tulee halvemmaksi ja saa silti syödä niin paljon kuin vaan haluaa.
Experience: À la carte
•
Price: 30€
•
Added: 25.04.2016
Maruseki oli aikoinaan suosikkipaikkojani, ja lämpimät muistot on vieläkin Marjo Sekin huippupalvelusta ja herkullisista ja monipuolisista annoksista, jotka tutustuttivat minut japanilaiseen ruokaan. Kauas on tultu niistä päivistä. Nykyiseen Marusekiin astuessa tunnelma on kyllä hienostunut, mutta myös kalsea ja etäinen. Palvelu on hyvin vaihtelevaa. Ruoka on käytännössä pelkkää sushia. Sushiravintoloita on Tampereella jo liikaakin, japanilainen ruoka on muutakin! Raaka-aineet ovat varmasti laadukkaita ja ruoka taidolla valmistettua (ja hintakin on sen mukainen), mutta jotenkin hengetöntä. En enää viihdy ravintolassa enkä nauti ruoasta. Hyvästi Maruseki! Minulle jää ne lämpimät muistot.
Experience: À la carte
•
Added: 13.10.2015
Reviews older than 2 years
These reviews don't affect the average
Maruseki on kuin hyvä viini. Vanhetessaan se paranee vain. Palvelu on aina ollut kohteliasta ja osaavaa, mutta ei ylimielistä. Ruoka on muuttunut Marjan kodin läheisestä mauista ravintolan makuihin ja maksuihin, mutta täällä on on aina kuunneltu asiakkaan palautteet tarkasti ja kehitytty. Nykyään kiire vaivaa lounasaikaan ja viikonloppuisin, jolloin pöytävaraus on hyvä tehdä.
Experience: À la carte
•
Price: 24€
•
Added: 25.08.2015
Tää vaan on kova. Ei pelkästään ruoka, vaan pitkälti kaikki muukin. Toki viimeistelty tuote näkyy hinnassakin. Toki aina on olemassa lounas.
Experience: À la carte
•
Price: 25€
•
Added: 24.08.2015
Taattua laatua; parempaa sushia en ole koskaan vielä syönyt. Hintansa puolesta ei sovi meille ihan arkisyöminkeihin, mutta kun lähtee avoimin mielin ja kohtuullisen maksukykyisenä, niin saa taatusti erinomaisen japanilaisen kokemuksen! Tarjoilijat ovat usein kyllä hieman vaisuja ja vaivaantuneen oloisia, toivoisin, että jos japanilaiset maneerit eivät luonnostaan onnistu, niin olisivat ihan omina itseinään mieluummin. :) Paikka panostaa selvästi hienostuneeseen sushiin, mutta toivoisin japanilaisen ruoan tarjonnan olevan hieman laajempaa, myös suuria lämpimiä annoksia, niin kuin Japanissa oikeasti saa. Mutta ei voi kuin suositella!
Experience: À la carte
•
Price: 30€
•
Added: 11.08.2015
Sushi erinomaista ja muutkin ruoat aitoja japanilaisia. Asiantunteva palvelu. Tulen toistekin.
Experience: Lunch
•
Price: 9€
•
Added: 17.07.2015
Sushi on parasta mitä olen Suomesta saanut. Tarjoilijat tuntuvat jotenkin "ujoilta" ja väkinäisiltä mutta hyvä ruoka korvaa sen kyllä.
Experience: À la carte
•
Price: 30€
•
Added: 03.04.2015
Päivän lounas oli tänään Ankkaa appelsiini-teriyakikastikkeella. Loistava annos hinnalla, jolla muualta saa hädin tuskin kebabia. Siihen kun lisää hintaan kuuluvan salaattipöydän ja misokeiton, on Marusekin lounas sekä kulinaarisesti että hinta-laatusuhteeltaan Tampereen, ellei jopa koko Suomen kirkkainta kärkeä. Ainut murhe oli se, että pääruokaa joutui tänään hetken odottamaan, sen verran oli lounaalla väkeä, mutta ei japanilaisesta ruuasta voikaan pysähtyä nauttimaan jos on kiire.
Domo arigato gozaimashita!
Experience: Lunch
•
Price: 10€
•
Added: 19.03.2015
---
Community
Images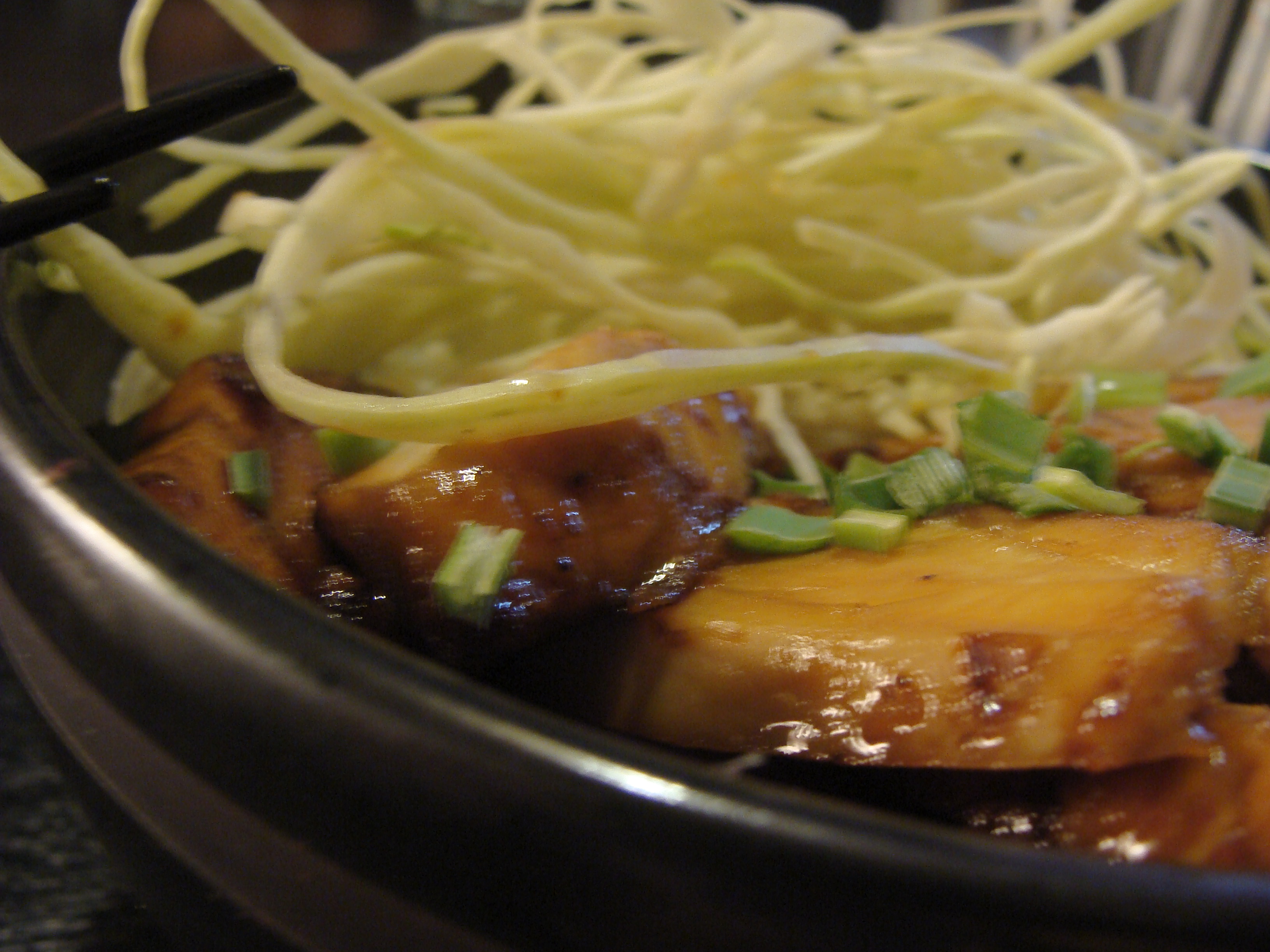 Fans
These people have marked this restaurant as a favourite.
People interested in this restaurant
---
Location