Humaliston Kebab Pizzeria
Customer experience
---
Reviews (

15

)
Hyvä asiakaspalvelu mutta ruoka ei ollut hyvää, Hinta laatusuhde oli järkyttävää. Pienin rullakebab mitä olen nähnyt ja hintavampi muihin paikkoihin verrattuna- En pystynyt edes syömään kokonaan, EI sen takia että se olisi ollut tarpeeksi iso ja täyttävä, vaan siksi että se maistui pahalta. Teidän itsetehdyt "soossit" on kyllä jostain ihan muualta kuin mistä pitäisi. Jälkimaku oli myös hirveä. Tuskaillen tässä nyt loppu ilta-yö sitten menee. Saa nähdä pystynkö edes naista tyydyttämään kebabbinne jälkeen. Kiitos ja en tule uudestaan ellei ala hommat muuttua. Työntekijän asiakaspalvelulle kyllä nostan hattua!
Experience: À la carte
•
Added: 24.04.2018
Söin elämäni hirveimmän pitakebabin täällä. Kebabliha oli kuivaa ja siinä oli jokin outo jälkimaku, jota ei normaalisti pitakebabissa ole. Kaverini otti täysin saman annoksen, ja hänen pitakebabbinsa oli käytännössä vegaaninen muutamalla kebablastulla. Itsellä taas ei ollut tietoakaan salaatista. Lisäksi ostin 4,80€ kokiksen ja aluksi he yrittävät antaa minulle huoneenlämpöistä kokista, mutta sain vaihdettua kylmään fantaan, sillä kokista ei ollut kylmässä. En suosittele paikkaa kenellekään pitakebabin ystävälle.
Experience: À la carte
•
Added: 11.02.2017
Reviews older than 2 years
These reviews don't affect the average
Ennen olen saanut täältä todella hyvää ruokaa, nyt oli säälittävää. . Tilasin pitsan johon otin tuplajuuston, juustoa ei tainnut olla ollenkaan!! Maku ok, mut muuten kyllä pitkä miinus..
Experience: À la carte
•
Added: 05.02.2016
FOOD POISONING - STAY AWAY FROM THIS PLACE! After eating at this place I was violently sick and was ill for days.
I don't know what they put in their food or which bin they get their ingredients from but this place should be investigated and closed down right away.
Experience: À la carte
•
Added: 13.09.2015
Tosi huono asiakaspalvelu, tilasiin fantasia pitsa neljällä täytettä kebab ja jalopeno oli puutu! pekoni oli pitsassa ei millä nimillä en syö sianliha. lopussa he uhkailivät minut tosi huono palvelu pitsan pohja oli ihan raaka en ollut tyytyväinen. Otin rahani takaisin ja lähtin pois en ikinä en syödä vittu tästä paska paikalla eivät osaa kunnioitaa asiakkaiden mielipide. en suosittele kenelle!
Experience: À la carte
•
Added: 06.04.2015
Falafelpitan leipä oli kuivaa, falafel mautonta ja mössöä ja tomaattinen kastike ei ollut hyvää.
Experience: À la carte
•
Price: 5€
•
Added: 10.02.2015
La-su välisenä yönä odotimme ruokia pienessä sisätilassa, pöydillä lojui likaisia lautasia ja annoksia ja yhdessä pöydässä oli melkoinen karvatuppo. Olin ottamassa vaalokuvaa tästä ja lähettämässä sitä ystävälleni humoristisessa mielessä, tiesin että sen oli joku asiakas tarkoituksellisesti siihen jättänyt. Paikan epävirallinen(ei järkkäri kylttiä tms) järjestyksenvalvoja tuli viereeni ja löi minua käsivarteeni lujaa, ja alkoi englanniksi uhoamaan että miksi otan kuvaa siitä. Uskomattoman ankeaa käytöstä. Kannattaisi ne paikat pitää puhtaina eikä asiakkaisiin käydä käsiksi.
Experience: À la carte
•
Price: 10€
•
Added: 14.12.2014
Yömyynnissä rullia tehdään kymmenittäin valmiiksi ja rullat lojuvat tunteja paketeissaan. Viimeiset 2 kertaa kun olen yöllä tilannut tuplalihalla ovat työntekijät silti riipaisseet minulle tavallisen rullan. Viimeksi sain maksaa 11€ kylmästä rullasta mistä tuplaliha oli taas kerran päässyt "unohtumaan". Olen aivan varma että työntekijät tekevät tämän tietoisesti laiskuuttaan, ja luottaen siihen että känninen asiakas ei kuitenkaan huomaa mitään eroa. Myös tietynlainen ystävällisyys on paikasta kadonnut tyystin.
Experience: À la carte
•
Price: 8€
•
Added: 09.11.2014
Parhaimpia kebabeja. Palvelu pelitti ja ruoka valmistui melko nopeasti. Tilaamani iskender special oli erinomainen maultaan, kastike oli loistava. Hinta on sopiva. Ravintolan ilme on paikan suurin ongelma, sillä se ei herätä järin innostuneita fiiliksiä käydä kyseisessä paikassa. En olisi alunperin minäkään, mutta ryhmäpaine toi minut tänne.
Experience: À la carte
•
Added: 05.11.2014
Jos kahden Turussa vietetyn festariyön jälkeen kämpiltä löytyy kaksi tämän paikan rullakebabkoteloa, on paikka jossain onnistunut. Tosin muuta muistijälkeä ei sitten olekaan..
Experience: À la carte
•
Added: 22.07.2014
---
Community
Images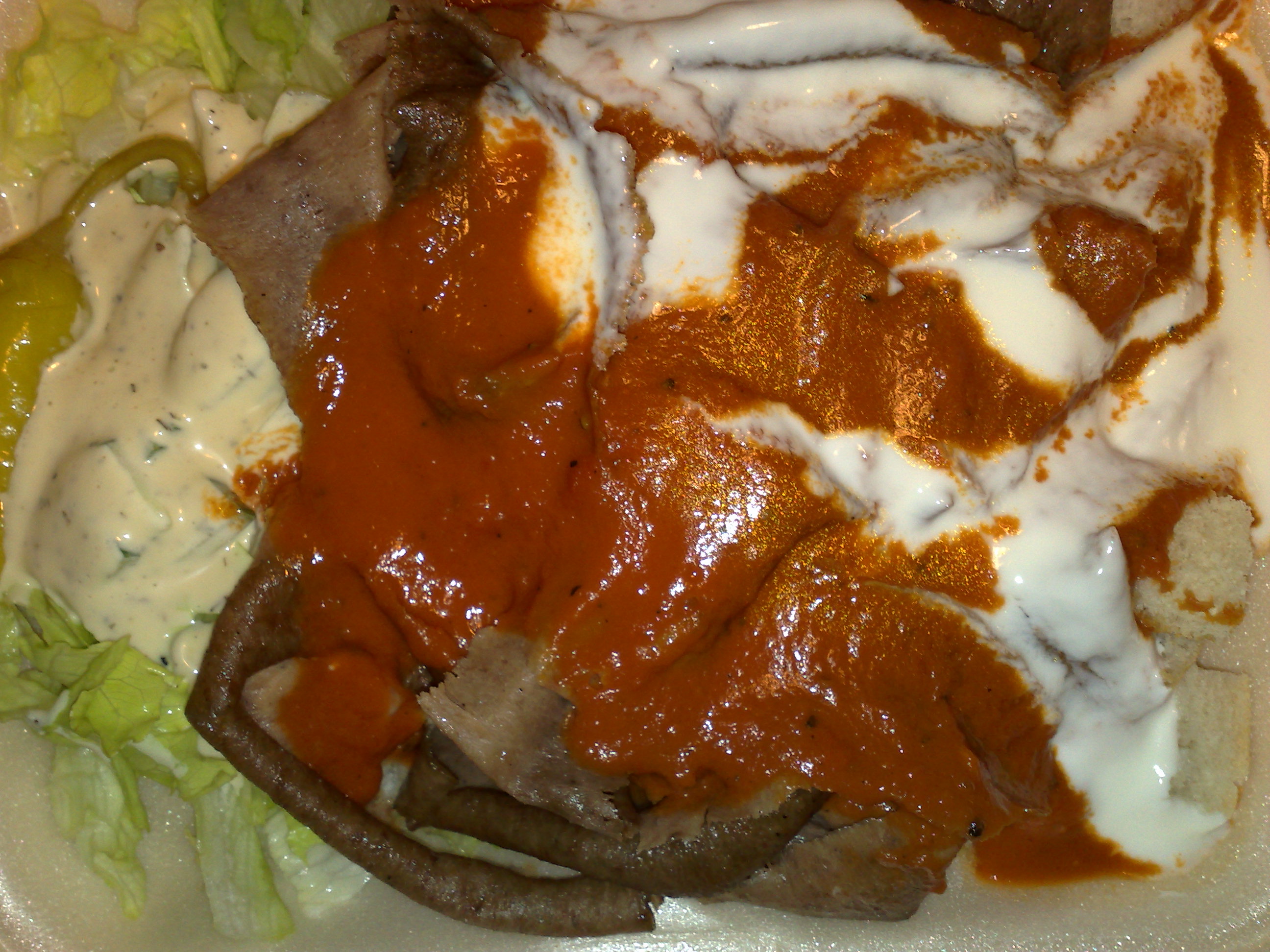 Fans (1)
These people have marked this restaurant as a favourite.
People interested in this restaurant (0)
---
Location
Options
---