Darcyjs
2 reviews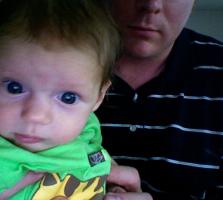 Attentive and subtle service. Great, fresh ingredients. Kitchen staff who love what they do. And, finally, both the chef and the front-of-house should have an equity share the business and one of them should always be at the restaurant when it's open.
Badges
Reviews (

2

)
Reviews older than 2 years
These reviews don't affect the average
I found Trenta to be particularly enjoyable. The decor is fresh, the carpaccio, at 11€ was an outstanding deal as it was delicious, perhaps the best in Helsinki and I've had it at every opportunity. My main, the chicken with risotto was also impressive and good value at 18€. The wines has too few inexpensive choices; a very small selection under 45€. The service has been competent and friendly (a plus) but has been consistently slow to notice things like we were ready to order (18 minutes) and to bring us the bill (20 minutes) but that seems to be no different than anywhere else in the mid-range of Helsinki restaurants. As a plus, I found the Financial Times in the lobby and when I went to pay for it the bartender provided it without cost. I've been back twice since my first visit and I'll continue to come here. If you are a fan of Rivoli or Rivoletto, do give Trenta a try, I hope you'll enjoy it as much as we did.
Experience: À la carte
•
Price: 40€
•
Added: 09.03.2009
---
This, along with Demo, is the standard for other restaurants in Helsink for food quality and service. The staff is amazing: attentive, fast, friendly. The food, especially the meze, are made of the freshest ingredients, imported directly by the restaurant or sourced from local growers in Finland. I get the lamb tartar quite often and the waiter, usually George, always points out the special times of year when they get local Finnish lamb. The prices are about right for this kind of restaurant and that said, it's pricey enough for me that it's a bit on the "special occasion" side. The wine list is good with a small selection under 40€ and an astounding number of expensive bottles. Does anyone really spend 300€ on their first bottle? The best value is the Lebanese wine Chateau Musar from Hochar Pere & Fils.

We took a friend and our 2 year old daughter to a very early sitting and the staff were great. They told us, when we expressed concern she might be a distraction for other diners (thankfully she wasn't), that children are always welcome in the restaurant and proceeded to prepare food that she liked even though it wasn't on the menu. For an unexpected treat, they brought her a bowl of strawberries for dessert.

One reviewer noted below that the pumpkin kibbe was not to his liking. I suspect this must have been an off day for the kitchen as I come several times a year with a vegetarian who eats the kibbe each time. He's a pretty critcal eater and he loves the dish.

This is a great place to entertain clients or take someone special. I hope your experience is a good as ours have been.
Experience: À la carte
•
Price: 55€
•
Added: 08.03.2009
---
---
Images
---
Followers
Followers (1)
---
Lists
Bookmarks
---
Favorites