banton
4 reviews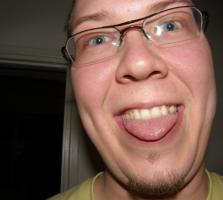 Tasty & delicious!
Badges
Reviews (

3

)
Reviews older than 2 years
These reviews don't affect the average
The food is the usual pub grub, but there's some quality there. The portions seem to be designed for rugby players - they are massive, too big even. Pizzas are better than the average crust in Finland and it's a pleasant surprise.

A side note to expats: Their fish and chips however are brilliant and nicely portioned, probably best what you can get in Finland.
Experience: À la carte
•
Price: 15€
•
Added: 24.08.2012
---
Lunch comes in three parts: Nachos with excellent salsa and guacamole, the starter is followed by a soup and then you get the main course. I had lamb tacos and they were as authentic as I've had them. Proper corn tortillas and the four tacos on my plate had amazing tender lamb meat in sauce with cilantro.
Experience: Lunch
•
Price: 9€
•
Added: 13.01.2011
---
Nice place and atmosphere together with a great selection of beers and pub snacks to go with it including large sandwiches and tapas.
Experience: À la carte
•
Price: 7€
•
Added: 23.06.2011
---
---
Followers
Followers (1)
---
Lists
Bookmarks
---
Favorites