Pedro99
15 arvostelua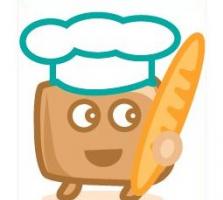 Traditional food, fresh ingredients and good service are what I am looking for in a restaurant. My Italian origins tell you how much I care about food.
Ansiomitalit
Arvostelut (

15

)
So far the best pho soup I had in Helsinki.
I went few times during lunch and I tried other dishes too. Prices are around 12 euro for the most common dishes and soups.
The quality of the pho broth and other ingredients is high and overall everything was very tasty. A Vietnamese colleague confirmed the good quality and how authentic it is.

The portions are very generous and the service was friendly and nice.
The restaurant was formerly located near Narinkkatori but the new location is much more spacious and luminous.
Kokemus: Lounas
•
Hinta: 12€
•
Lisätty: 09.09.2019
---
I went many times for lunch and I tried the brunch as well.

This is the highest quality fish you can find in Helsinki area. Most of the fish is fresh and not frozen. Salmon is often fished in Iceland instead of the common one, farmed in Norway. They have their own wooden smoking machine in the back.
Lots of fish in the shop is rarely available elsewhere like octopus, squids, scallops, etc.

This explains why the lunch is one of the highest quality around. Every day there is a catch of the day dish, always prepared in creative ways by the talented chef. In alternative, you can always get a pike burger or the fish soup.
Lunch includes a salad table, also with fish options.
Prices are max 15 euro.
Totally recommended.
Kokemus: Lounas
•
Hinta: 15€
•
Lisätty: 06.05.2019
---
Tried the lunch buffet.
A below the average Asian buffet, including random non-Thai stuff like low quality sushi. Food is prepared very cheaply, with lots of pre-made ingredients.
Price is low at least but there are way better Thai options around the area.
Kokemus: Lounas
•
Lisätty: 06.05.2019
---
Probably the best Asian restaurant in town. Period.

Run by a creative Filipino chef (she's a member of Slow Food network) and a staff of Vietnamese, Korean, Thai and Chinese cooks, the lunch menu has always amazing dishes.
You can find Filipino pork adobo one day and Vietnamese chili meatballs another day. A super tasty vegan tofu (made in house!) or some home made Korean kimchi. Or maybe some vegan matcha coconut ice cream for dessert.
Everything is made from scratch (like the broth) with fresh ingredients and no processed stuff is used. So you can really taste the freshness, unlike in some other cheap Asian restaurants around.

Unfortunately they are open only during lunch but they are running also a catering service.

Warmly recommended.

Kokemus: Lounas
•
Hinta: 11€
•
Lisätty: 24.10.2018
---
One of the top pizza places in Helsinki.
The quality is comparable with good pizza places in Italy (I'm from there)
The pizzas on the menu are really interesting, divided between the classics and some gourmet combinations where you can find Italian products rarely seen in Finland like soppressata ham, scamorza cheese, etc.
Menu changes regularly, with seasonal variations.
The dough (the main point in a pizza) is really well done. It's kind of Napoli style, without being extremely fluffy as other places. And that's a good thing for me.
They have a hybrid pizza stone oven powered by gas (as silly Finnish regulations prevent us to get proper pizza ovens)

They have a great selection of local craft breweries, both on tap and in bottle. Basically the only place where you can get a good combination of both (as most of other pizza places lack good beer selection). They have also their own house beer.

The service is amazing and the staff is always very friendly, explaining about ingredients and their methods.

The interior really looks like a small pizza place lost somewhere in New York.
Please note they don't accept bookings but I personally never had problems to be seated every time I went there.

Kokemus: À la carte
•
Hinta: 16€
•
Lisätty: 24.10.2018
---
Yli 2 vuotta vanhat arvostelut
Nämä arvostelut eivät vaikuta keskiarvoihin
The lunch buffet option is quite overpriced compared with similar lunch buffets.
The selection and the quality is really basic and it's comparable with a school cafeteria.
Despite their claim, this has nothing to do with Italian food.
Definitely there are better options in the city center.
Kokemus: Lounas
•
Hinta: 13€
•
Lisätty: 25.10.2017
---
One of the few places where you can get proper Italian espresso.
Cappuccino is made in the best way, with a firm foam made with whole milk (unlike in many bars where the foam is almost non existent).
Please not that this is mainly a shop which is selling coffee machines, Italian moka, coffee beans and accessories.
So it's best to go for a quick coffee fix.
Kokemus: Aamiainen / brunssi
•
Hinta: 3€
•
Lisätty: 25.10.2017
---
Amazing and delicious food! The lunch buffet is very fresh and high quality. Lots of different options including tabbouleh, hummus, baba ganoush, soup, salads, warm dishes, tea and coffee.
Suitable for vegetarians as well.
You can also order traditional Lebanese street food from menu.

The staff is also friendly and helpful.

The value for the money is great and it's definitely one of the best options right now in the city center.
Highly recommended.
Kokemus: Lounas
•
Hinta: 11€
•
Lisätty: 20.10.2017
---
The former Peshawar restaurant in Iso-Roba is back and now it's finally better located inside the new bar/club K2.

The quality is at the top. It uses organic and halal ingredients and that adds definitely more taste to everything.

The lunch buffet is very abundant, with plenty of choices for vegetarians.
Normally includes a vegetarian soup, a normal salad table, rice, 2 or 3 hot vegetarian choices (it might be paneer or deep fried veggies), chicken, lamb or fish in various sauces.
Some of the sauces might be quite spicy but that's part of the deal, so I hope it will not adjust to please boring customers.

Included in the 9.30 euro buffet there are also naan bread, mango lassi and Pakistani spiced tea (with or without milk). Coffee abd other beverages are also available.

On top of this, the service is really great! The owner is a very nice guy, always asking if everything is ok and trying to please the guests as much as possible.

The restaurant is open for dinner during the week with a-la-carte menu and during the weekends also for brunch (15 euro)
Kokemus: Lounas
•
Hinta: 9€
•
Lisätty: 29.10.2013
---
Good African food for a reasonable price!

I had a full menu, including 3 choices: chicken, fish and vegetarian.
The portions were pretty big and the sauces were really tasty. The overall experience was good.
The place is pretty simple and it's more like a fast food than a proper dining restaurant, but this add more to the "homemade" atmosphere.
The staff was nice with us.
One negative note: the menu on the site is outdated and it often doesn't represent what is served. So it's better to ask first what's available on that day to avoid surprises.

Kokemus: À la carte
•
Hinta: 20€
•
Lisätty: 09.10.2012
---
---
Seuraajat