msalas
1 Recension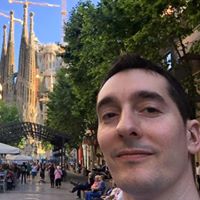 Badges
Recensioner (

1

)
Food: Wieninleike. Well cooked (not burnt), tasty (not salty), crispy outside and soft inside. Served at right temperature with lemon and an anchovy on top and lingonberries (puolukka) and fried fries (big wedges) on the side. Interesting to be able to combine lemon or lingonberry taste together with the meat. Potato wedges were well cooked (except one a bit raw), soft inside, crisp outside.

Customer service: I arrived quite late (after 13:30), hungry and unsure if the restaurant would have lunch. From outside it wasn't clear if they served lunch menu (lounas). The cashier/waiter proactively helped read through the written menu from the board as it was in Finnish, even though he later understood that I could manage with it. In any case, I really appreciated the gesture. The service was really good, non-intrusive, attentive, informative and friendly (ex: the waiter re-filling the glass of water or letting me know where the salad and bread where).

Atmosphere: The place felt relaxed, tidy and spacious (even though it's not that big of a place).

Price: Considering that it has a good location (next to Kamppi) and that the portion was good (both the meat and the sides), I'd say the price is fair for a lunch menu.

Upplevelse: Lunch
•
Priset: 16€
•
Tillagt: 05.07.2018
---
---
Bilder
---
Followers