Dragon Chinese Restaurant
Customer experience
---
Reviews (

22

)
Palvelu ja ruoka ala-arvoista. Ruskeaa kikkoman-maista hyvin suolaista mautonta kastiketta ja annoksessa ainesosia liian vähän. Kana ja riisi maistui tuoreelta. Sain odottaa tyhjällä tiskillä vuoroani ja minun jälkeen tullutta puhelua. Soittajan tilaus (hänen tuttava) käsiteltiin ensin ja hän haki sen 15min kuluessa. Minä odotin ruokaani lähemmäs 40 minuuttia. Kysyin asiasta, Ei pahoitteluja, ei mitään!
Reviews older than 2 years
These reviews don't affect the average
Ruoka näytti ja maistui vanhalta. Friteeratut kanat näyttivät oudoilta ja yksi niistä sisälsi kanan luun. Valikoima oli todella suppea, ruokana oli makea kana-ananas ruoka, härkä ruoka, maustettuja nuudeleita, kanapalloja ja tuulihattuja + salaatti. Kahvitarjoiluun ei kuulunut keksejä ja teetä piti erikseen pyytää. Keiton katkaravut olivat kovia. Useaa ruokalajia oli liian vähän ja niitä täytettiin hitaasti. En voi suositella kenellekkään.
Experience: Lunch
•
Price: 9€
•
Added: 18.08.2015
Sunnuntai buffet käytiin syömässä, hyvä palvelu, otettiin myös lapset huomioon. Hyvä ruoka! Siisti paikka, myös vessat.
Experience: À la carte
•
Price: 14€
•
Added: 12.07.2015
Palvelu loistavaa, mutta ruoka jäi lautaselle.
Kastikkeet tiivistä, liivatemaista ja kaikki maistui ihan samalta, sekä friteerauksista puuttui rapeus ja tuotteiden tuoreuden tunne.
Maistuvampaa, raikkaampaa ja rapeampaa kiinalaista ruokaa olen saanut useammassa muussa ravintolassa.
Experience: Lunch
•
Added: 11.03.2015
Tämä paikka varmasti jakaa mielipiteitä. Jos et pidä soijakastikkeesta, älä tule. Jos taas pidät, niin tämä on todellinen herkkupaikka. Tämä paikka todella poikkeaa kiinalaisten ravintoloiden valtavirrasta ja siksi joillekin on järkytys. Vakiopaikkani lounaalle n. kerran viikossa.
Experience: Lunch
•
Price: 9€
•
Added: 11.12.2014
Palvelu on ollut aina erinomaista. Silloinkin, kun muksut olivat pieniä. Aina on otettu koko perhe huomioon. Suomen parasta kanaa kung po! Todella hyvä tumma soijainen kastike. Dragon Special lounas on todella hyvää. Suosittelen lämpimästi. Kyllä nuha lähtee!!! :)
Experience: Lunch
•
Price: 13€
•
Added: 03.11.2014
Kanaa Dragon special ei petä koskaan. Tolkuttoman hyvää kerrasta toiseen. Hinta n 10€ take awayna.
Experience: À la carte
•
Price: 10€
•
Added: 17.07.2013
Olen käynyt pitkin erilaisissa kiinalaisissa ravintoloissa, mutta tämän ravintolan buffepöydän antimiin olin kyllä pettynyt. Ihmettelen että miksi ruoka on aina ruskeaa? Käyttävätkö he aina soijaa jokaisessa ruokalajissa. Hinta on mielestäni menuussa ylihinnoiteltua. Kuitenkin positiivista oli ystävällinen palvelu ja friteeratur ruuat. Kuitenkin parempaa olen saanut muista ravintoloista.
Experience: À la carte
•
Price: 12€
•
Added: 09.05.2013
Torstaina lounaalla Dragon Special, tulinen. Huikean hyvää!
Kalaa osterikastikkeessa, ihan hyvää minusta. Varsin tumma kastikepohja, mutta kala maistui hyvin, kasvikset sopivan rapsakoita. Riisi oli keitetty sopivaksi, vaikka haarukalla söinkin.
Experience: À la carte
•
Price: 14€
•
Added: 09.08.2012
---
Community
Images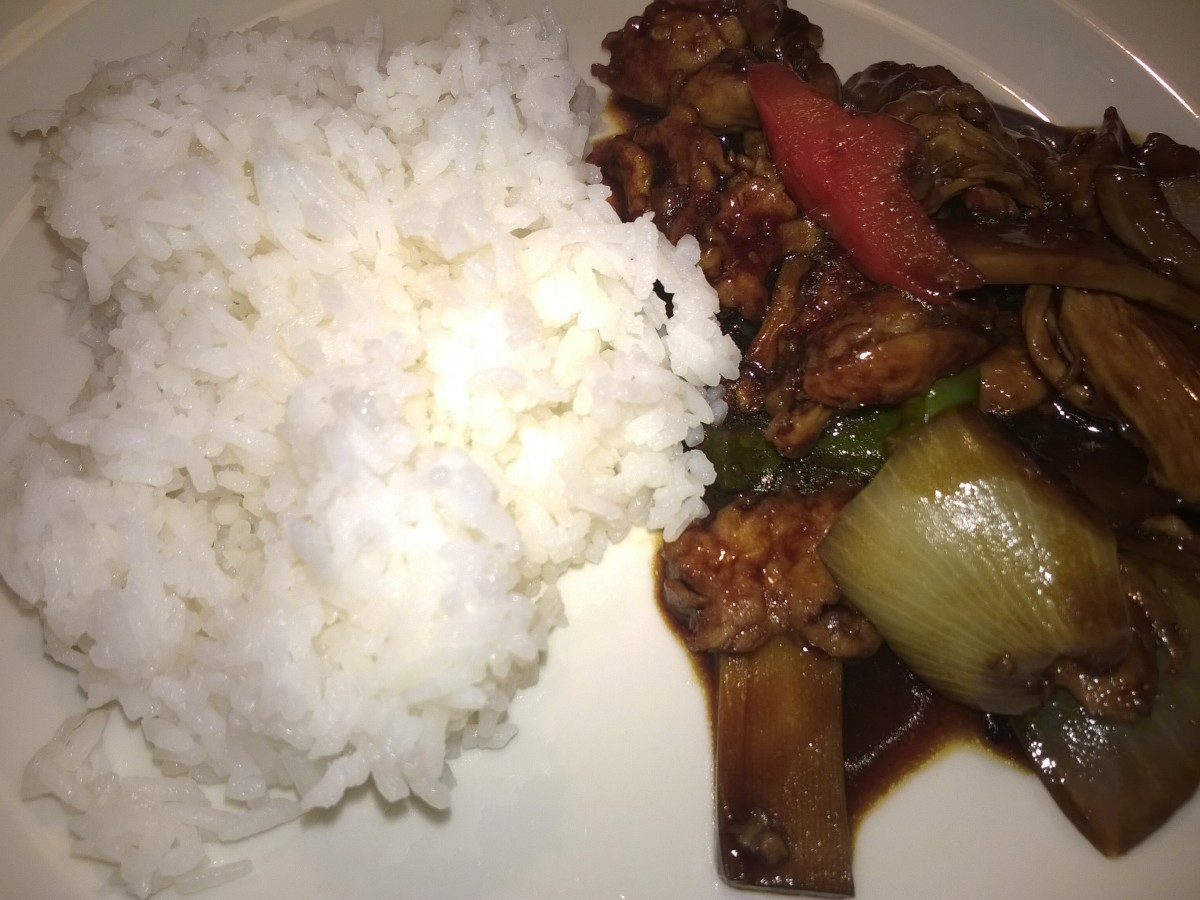 Fans (0)
These people have marked this restaurant as a favourite.
People interested in this restaurant (1)
---
Location
Options
---