Customer experience
Child friendly
Vegetarian
---
Reviews (

83

)
Todella töykeää palvelua! !! Vastapäätä toinen kiinalaispaikka kutsuu enskerralla. Long Walliin en enää palaa. Really bad service. Wouldn't dream of recommending this to anyone.
Experience: À la carte
•
Price: 18€
•
Added: 01.07.2017
Olipahan elämys! Älkää ihmiset missään Herran Jumalan nimessä menkö kyseiseen ravintolaan ainakaan lähellä valomerkkiä. Olipa niin yllätyksellinen kokemus ettemme osanneet aavistaa. Avot!!
Reviews older than 2 years
These reviews don't affect the average
Todella tylyä, jopa töykeää palvelua. Olimme pienessä kiireessä kun menimme ravintolaan ja kysyimme onko paljon jonoa, tylysti nainen tokaisi hymyilemättä tippaakaan että "heti tulee". No ruoka ei kyllä todellakaan tullut heti. Se ei kuitenkaan haitannut niin paljon kuin uskomattoman töykeä palvelu. Ystävättäreni joutui kahteen otteeseen pyytämään erittelykuittia, joka sitten heitettiin pöytään. Myös jälkiruuan tilaaminen olisi ilmeisesti kannattanut jättää väliin, sillä tarjoilija halusi erikseen kertoa, että "se sitten maksaa". Tietääkseni emme näytä varattomilta. En suosittele, vaikka ruoka olikin ihan ok. Kyllä palvelun tulee pelata, ei tällaista yritystä voi kannattaa. En aio käyä toiste.
Experience: À la carte
•
Price: 20€
•
Added: 17.01.2016
Söimme appelsiini ankkaa, täysin kuivaa ja ylimielinen palvelu
Experience: À la carte
•
Price: 23€
•
Added: 13.01.2016
Erikoislounaan hinta oli kohdillaan, mutta ruoka täysin mautonta. En suosittele.
Experience: Lunch
•
Price: 12€
•
Added: 05.01.2016
Söin kanaa tulisessa valkosipulikastikkeessa. Ruoka oli hyvää, mutta miestarjoilija oli todella omituinen ja palvelu oli todella kehnoa.
Experience: À la carte
•
Price: 20€
•
Added: 29.12.2015
Sopivan tasoinen palvelu, ruoka maagisen hyvää ja ruokaa oli tarpeeksi.
Experience: À la carte
•
Price: 14€
•
Added: 24.12.2015
Todella tyly palvelu, ei hymyn häivää. Ruoka jämähtänyt 90-luvulle, palvelun taso vaan tippunu, eli hyvin kotoutuneet!
Experience: À la carte
•
Price: 40€
•
Added: 26.11.2015
Heti palveltiin ystävällisesti hymysuin, todella hyvää ankkaa ja friteeratut katkaravut parasta mitä olen syönyt. Voittaa mennen tullen isommat kiinalaisravintolaketjut mitä Sellot ja Kampit pullollaan. Tulen aivan varmasti toistekin! Thank you for a very good food experience!
Experience: À la carte
•
Price: 13€
•
Added: 14.09.2015
---
Community
Images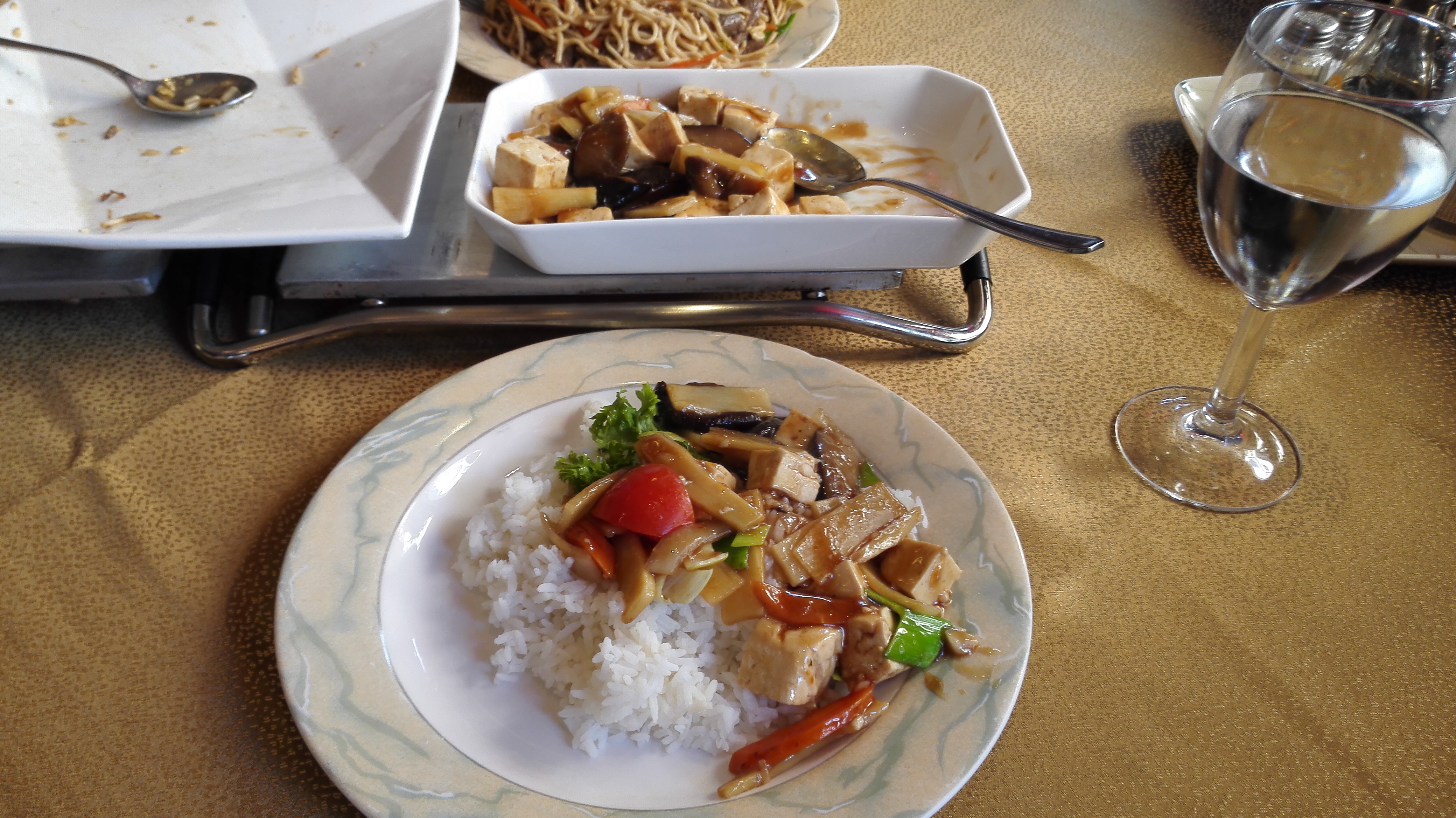 Fans (4)
These people have marked this restaurant as a favourite.
People interested in this restaurant (5)
---
Location
Annankatu 26

,

00100

Helsinki

- Route

(09) 605 898

Options
---