Many know Rosso for its straightforward atmosphere and good price-quality ratio.Rosso is a popular meeting and socialising place among families with children and other relaxed groups.We have a versatile special menu for the smallest in the family, and children are taken special cognisance of during their restaurant visit. Rosso also features a children's play area and has high chairs and a babycare table available.Rosso's varied Finnish-Italian menu is known for its classics, dating back decades, as well as wines that are well suited to the Finnish taste.
---
Reviews (

20

)
Rossoissa on paljon laatuvaihtelua. Tässä putiikissa risottoa ei ainakaan kannata tilata. Punajuuririsoton punajuuret oli selkeästi purkista lohkoina ja säilöntäkitkerän makuisina ja lisätty liian pehmeäksi keitetyn riisin päälle loppuvaiheessa. Pohjanoteeraus. Olisi varmaan ollut myös paikallaan jos henkilökuntaa olisi kiinnostanut kysyä onko kaikki hyvin. Nopea ja sujuva käynti muutoin.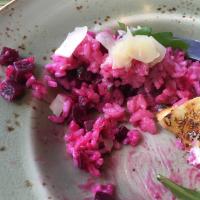 Experience: À la carte
•
Price: 10€
•
Added: 09.07.2017
Kävin luonaalla tässä paikassa ja en voi suosittella paikkaa gluteenittomalla ruokavaliolla oleville henkilöille enkä sellaisille keillä on ruoka-allergioita! Itse kassanainen oli erittäin ystävällinen, mutta kun hän varmisti kokilta ruokien gluteenittomuuden, niin kokki säntäsi keittiöstä kiukkuisena paikalle ja tiuski kassanaiselle ikävään sävyyn. Itsekin tunsin oloni diivaksi, vaikka sitä en ole koska minkä ruoka-allergioilleen voi! Pakkohan se on varmistaa jos listalla ei sitä esim. gluteenittomuutta lue.
Ruoka oli ok makuista mutta annoksestani oli tehty niukka ja täysin ylihintainen. Maku oli ihan kohdallaan kyllä. Mutta pelkästään kokin käytöksen perusteella en tule tänne palaamaan. Harmi, koska olisin ollut heille vakiasiakas lounasaikaan koska olen töissä siinä ihan lähellä.
Reviews older than 2 years
These reviews don't affect the average
Paras burgeri mitä olen syönyt. Teemamenulta. Ravintola oli kiusallisen tyhjä, mutta todella ystävällinen palvelu ja loistokas ruoka ei ainakaan tyhjyyteen ole syynä.
Experience: À la carte
•
Added: 24.03.2015
PAPPA NEJ JAG GILLAR SKIVAD GURKAAAAAAAAAAAAAA
Experience: À la carte
•
Price: 1€
•
Added: 02.02.2015
Noutopizzassa 3 cm täytteetön alue reunassa ja tayte kuiva ja oudon makuinen, säästötomaattikastike? . Gluteeniton pizzapohja kuin pahvia!
Experience: À la carte
•
Price: 14€
•
Added: 14.06.2014
Huonoa ja hidasta palvelua! Hyvinkään Rossossa on usein hidas palvelu ja jos sinne menee syömään, on varattva aikaa reilusti.
Viimeeksi käydesäämme meitä ei palveltu lainkaan! Ravintolassa ei ollut montaakaan ihmistä. Tarjoilijat vain höpisivät keskenään touhusivat omiaan. Odotimme kiltisti 20min. ja siinä vaiheessa kun uusia asiakkita tuli ja heitä palveltiin heti, marsimme nälkäisina ja kiukkuisina toisaalle syömään.
Sinne emme enää halua mennä!
Hyvinkään parhaat pitsat. Rossossa tilaan ainoastaan pitsaa, mielikuva ketjuravintolan a la cartelistasta ja sen toteutuksesta ei ole kovin korkealla.
Pitsat ovatkin oikein hyviä mm. Manzo(aikaisemmalla listalla se oli piirun verran parampi täytteiltään kuin nyt). Hinta toki muutaman euron kalliimpi kuin alueen muissa pitserioissa mutta laatu kyllä korvaa sen. Palvelu on helposti lähestyttävää ja ystävällistä. Harmillisen tyhjää siellä on ollut useampaan kertaan esim. perjantai alkuiltoina.
Experience: À la carte
•
Price: 20€
•
Added: 30.01.2014
Mukava siisti avara sisustus ja ainakin tilaamamme pizzat olivat hyviä. Palvelu oli nopeata ja ystävällistä. Jopa kokit pizzauunilla huomioivat kun poistuimme!
Pizza rukiisella pohjalla todella maukas. Raastepöytä hyvä lisä odotellessa tilausta.
Experience: À la carte
•
Price: 13€
•
Added: 04.08.2013
Raastepöytä on tullut takaisin!
Ruoka oikein hyvää.
Palvelu ystävällistä.
Experience: À la carte
•
Price: 15€
•
Added: 17.07.2013
Alkupalaksi tarjottava leipä oli hirveätä pullamössöä ja tilaamani pasta täysin mautonta. Kokiksesta puuttui täysin maku. Erikseen tilattu alkupala oli sentään ok. Samoin palvelu.
Experience: À la carte
•
Added: 10.06.2013
---
Community
Images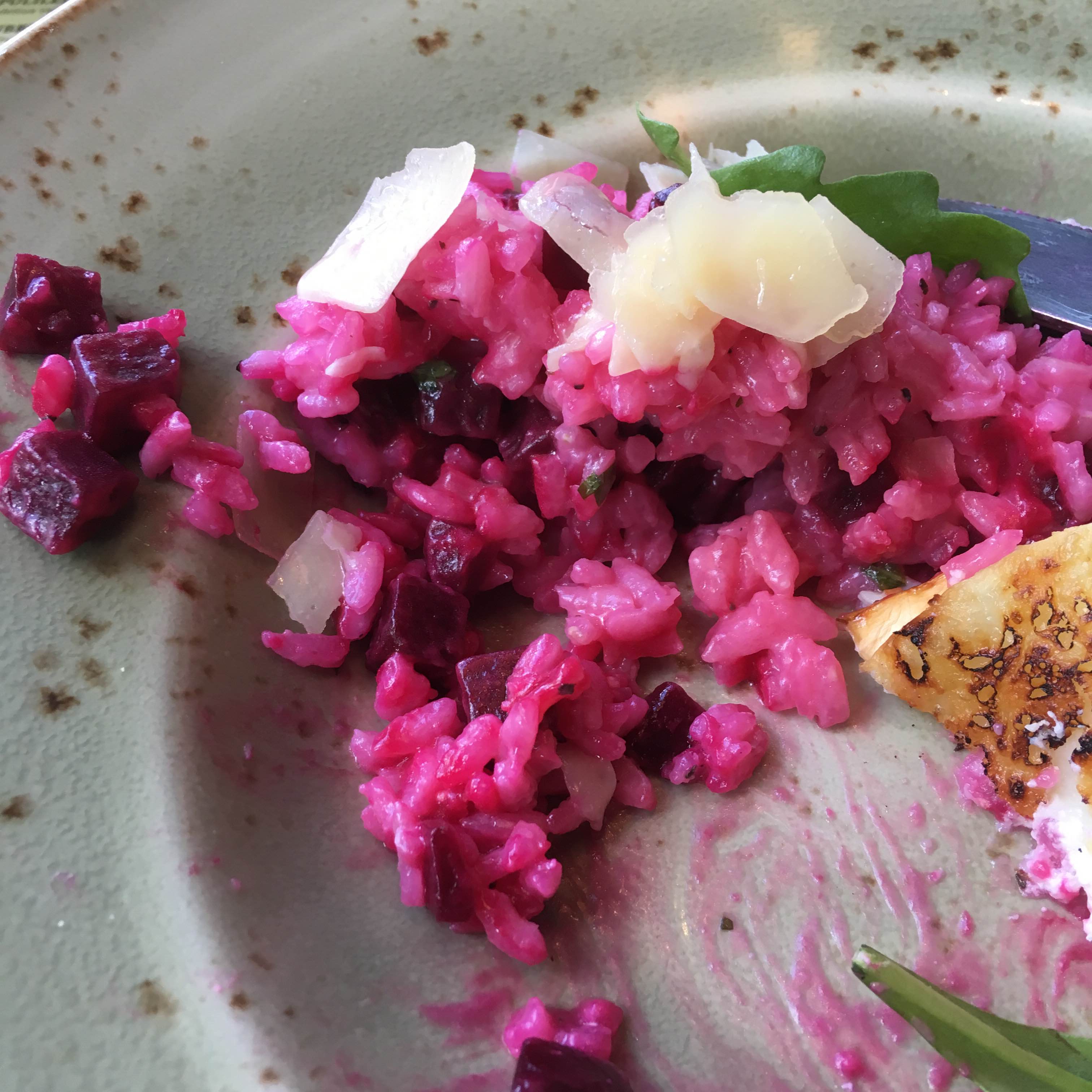 Fans
These people have marked this restaurant as a favourite.
---
Location