Customer experience
---
Reviews (

5

)
Tuttua ja turvallista, samaa tavaraa kuin käytännössä kaikissa muissakin tyylin ravintoloissa. Pienenä poikkeuksena butter chicken oli tehty johonkin valmispohjaan, jossa oli sipulia eli se jäi sitten kokeilematta. Tilalle tarjottiin jonkinlainen pinaattikastike, joka oli mauton. Lisukkeita oli. Aivan syötävää ruokaa muttei minkään erityisen kehumisen väärtiä.

Hinta oli jo kipurajoilla, melkein kaksikymppiä annoksesta oli mielestäni paljon.

Plussaa taustamusiikin puuttumisesta.
Experience: À la carte
•
Price: 18€
•
Added: 06.09.2019
Reviews older than 2 years
These reviews don't affect the average
Erittäin herkulliset kasvisruoat, suosittelen.
Experience: À la carte
•
Price: 14€
•
Added: 06.09.2017
Entisen kiinalaisen ravintolan tiloissa, miljöö liki samanlainen, siisti, ystävällinen henkilökunta. Lounas valitaan listalta pöydässä ja tarjoillaan peltisiltä prikoilta, joista emme pitäneet. Ruoka ehtii jäähtymään syönnin aikana, koska pelti jäähdyttää lämpöä tehokkaasti. Myös maustamispuoli kaipaa tehostusta, nyt molemmat (valkosipuli-kana ja valkosipuli-katkaravut) maistuivat samalta (sama peruskermakastike?). Lisää chilin jälkipotkua kaivattiin ja kunnon lautasia ei peltiprikkoja...
Experience: Lunch
•
Price: 9€
•
Added: 12.10.2016
Maukkaat kasvispullat mukavan mausteisessa kastikkeessa. Runsas annos ja salaattipöydän kanssa nälkä lähti todella hyvin. Kiva kun mangolassiakin oli tarjolla samaan hintaan. Tarjoilu oli hosuvaa, mutta toki oli lounasaika.
Experience: Lunch
•
Price: 8€
•
Added: 30.09.2016
---
Community
Images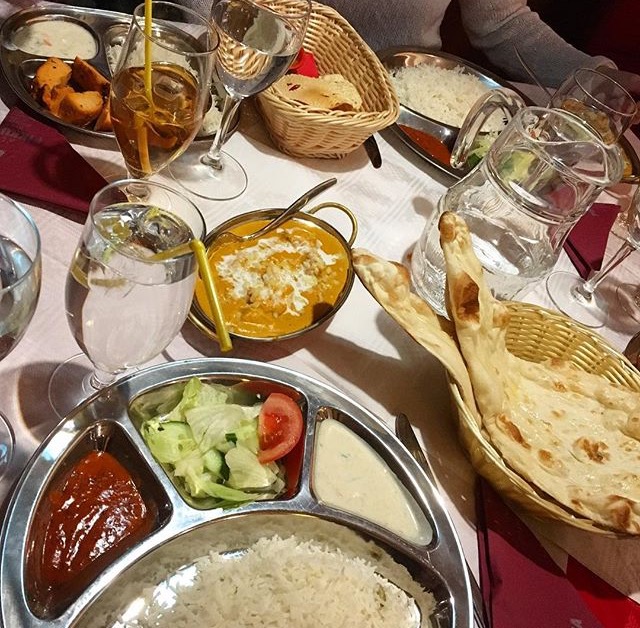 Fans (0)
These people have marked this restaurant as a favourite.
People interested in this restaurant (0)
---
Location
Options
---