Reviews (

6

)
Itse keisarikin virkistäytyi näillä main. Yllättävän moni on kesäisenä arkipäivänä seurannut vatsansa ääntä Ravintola Keisarinsatamaan, joka sijaitsee vanhassa tehdaskiinteistössä meren rannalla, noin 4 km Kotkan keskustasta. Punatiilirakennus, meri, puut ja iso terassi tekevät paikasta idyllisen. Ihan kuin olisi vähän kauempanakin kotoa. Sisäpuoli on remontoitu kompaktin siistiksi, ehkä hieman tunnelman kustannuksella.

Tarjoilija käy pöydässä, mutta buffetlinjastolla on itsepalvelu. Talon kalan takia tänne on tultu, joten sitä hakemaan. Kala paljastuu uuniloheksi, loistavaa! Ruoka on hyvää ja hintansa väärti, mistään kouluruoasta tai työmaamuonasta ei voida puhua ainakaan tällä menulla. En ole yleensä jälkiruokakiisseleiden ystävä, mutta sekin maistui. Lopuksi vielä kuppi jotakin keisarillisen mahtipontisesti nimettyä teetä (kahviakin oli). Todella toivon, että paikassa on edes lähes yhtä vilkasta muulloinkin kuin tuona aurinkoisena päivänä. Ravintoloitsijan kannattaisi ehkä tehdä à la carte -listastakin helpommin lähestyttävä. Paikalliset eläkeläiset (ja muutkin), pistäytykääpä tuolla lounaalla ja tunnelmoimassa!

Experience: Lunch
•
Price: 11€
•
Added: 26.09.2016
Reviews older than 2 years
These reviews don't affect the average
Kalat ja lihat olivat hyviä. Kasvikset olivat maukkaita. Kastikkeet maistuivat valmiskastilkeilta. Pienellä panostuksella ruoka olisi kokonaisuutena toimivaa.

Palvelu oli surrealistisen koomista. Tarjoilijat kävelivät alkuun ohi ja katsoivat muualle kiusaantuneina. Saimme hieman palloiltuamme yhden tarjoilijan kiinni mutta hän ei tiennyt mitään pöytävarauksestamme. Seuraava tarjoilija vei meidät pöytäämme, jonne jäimme ihmettelemään. Parinkymmenen minuutin kuluttua meiltä tultiin kysymään josko haluaisimme juoda jotakin. Myynnin kannalta olisi varmaankin kannattanut tarjota juomia heti. Juomat tulivat nopeasti tilauksen jälkeen. Juomia tovin nautiskeltuamme hain menut ihan omatoimisesti. Kun palvelua lopulta sai, se oli ystävällistä. Siinä vaiheessa ei kuitenkaan tehnyt mieli jäädä ravintolan vaivoiksi sentään koko ateriaksi, vaan päätimme tilata pelkät pääruuat.

Kokemuksena mielenkiintoinen ja tätä varmasti tullaan muistelemaan. En kuitenkaan aio mennä ravintolaan uudelleen.

Experience: À la carte
•
Price: 20€
•
Added: 05.07.2014
Hyvä a´la carte ruoka, mainio jälkiruoka ja erittäin hyvä palvelu. Erityiskiitos Mialle hyvästä huumorista.
Experience: À la carte
•
Added: 13.06.2014
Sunnuntailounas ihastuttavalla terassilla. Meri liplattaa aivan vieressä, aurinko lämmittää ja tunnelma on hyväntuulinen. Ihmisiä on saapunut niin lounastamaan kuin nauttimaan maisemasta juoman kera.

Paikan etuna on ilmiselvästi sijainti ja erityisesti ulkoterassi, jossa voi joko vilvoitella suurten lehmusten varjossa, tai paistatella auringossa.

Ruoka oli hyvää lounasruokaa, tosin astioita henkilökunta olisi saanut täyttää hieman tunnollisemmin, etenkin kun valikoima on kompakti. Olisi ollut mukava maistaa kaikkea. Erityisesti kalaruuat olivat maittavia.

Jälkiruokapöydän raparperipiirakka, juustokakku ja pikku browniet olivat mieluisa lisä. Vihreä tee olisi plussaa!
Experience: Lunch
•
Price: 28€
•
Added: 31.07.2013
Vaihtelevaa.

Pari kertaa on paikalla tullut käytyä, joskin ensimmäisestä on jo aikaa jonkin verran.

Liekö kokki vaihtunut käyntikertojen välissä, kun aterioissa oli suuri ero kertojen välillä. Ensimmäisellä kerralla ruoka oli kuivaa ja annoksen koko ei aivan riittänyt perusnälkää viemään. Toisella kerralla ruoka oli onneksi parempaa, joskin silti annos oli hieman pienehkö.

Tarjoilijat ovat ystävällisiä ja selvästi asiansa osaavia, mutta tuntuvat olevan melko kiireisiä. Toisella kerralla joutui useamman kerran viittomaan tarjoilijaa luokseen jotain halutessaan. Paikka on iäkäs, ja siitä saisi kevyellä panostuksella vanhanaikaisesti viehättävän. Potentiaali tuntuu menevän nykyisellä olemuksella hieman hukkaan.

Varsinkin ensimmäisellä kerralla koin maksavani kovaa ylihintaa annoksen laatuun ja kokoon nähden, mutta toisella kerralla oltiin onneksi lähempänä keskitasoa. Ensimmäisen kerran perusteella en olisi toiste mennyt, mutta paikalliset sukulaiseni halusivat käydä paikalla.

Yhteenveto: Kotkassa on parempiakin ravintoloita, mutta varsinkin kesäsäällä ulkoateriointi veden äärellä on ihan mukava kokemus. Jos keskustan paikat on koluttu useampaan kertaan, voi täältä hakea vaihtelua.
Experience: À la carte
•
Added: 11.12.2011
Tunnelmallinen tyylikäs ruokaravintola keskutan ulkopuolella. Hyvä palvelu.
Experience: À la carte
•
Price: 22€
•
Added: 19.03.2011
---
Community
Images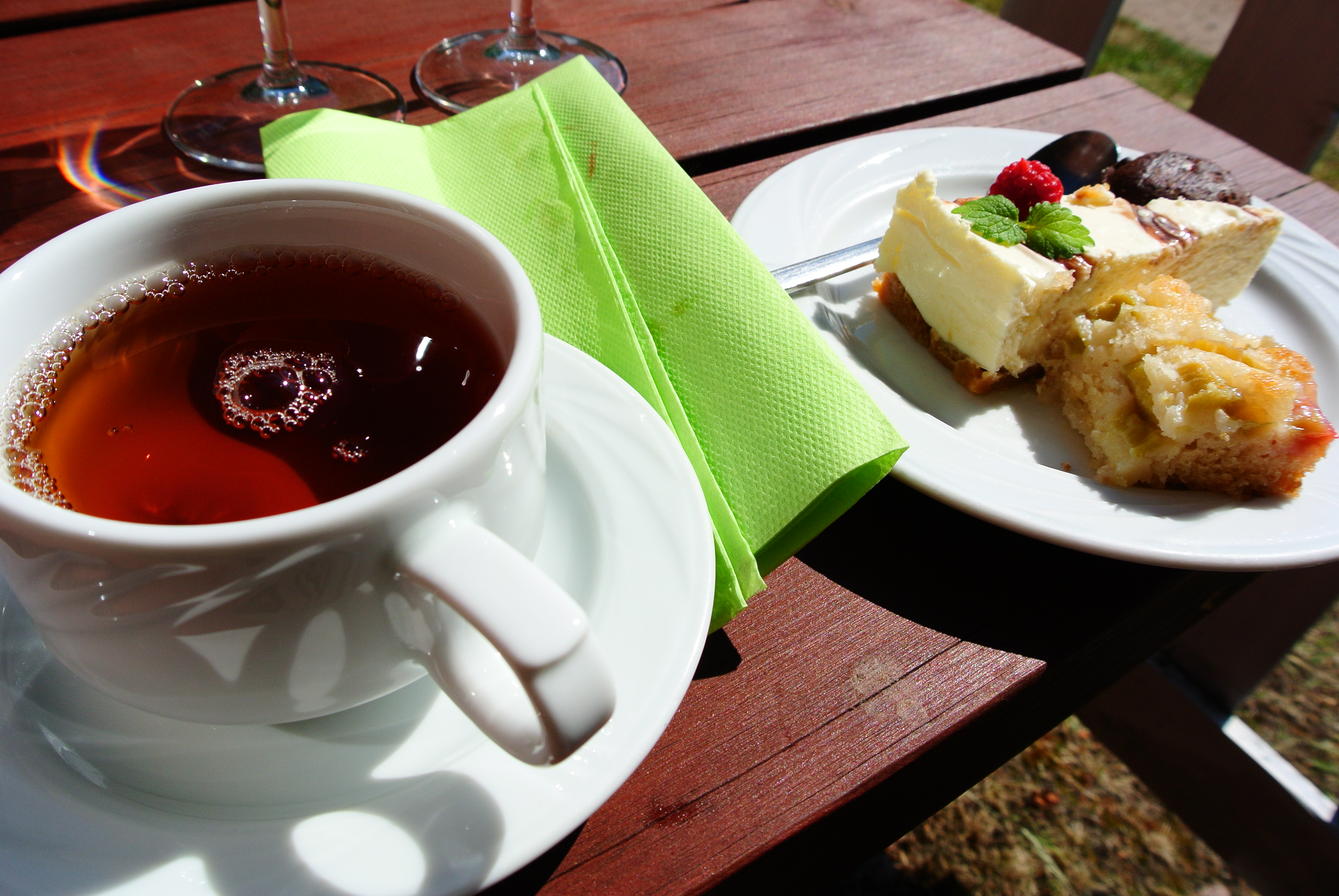 Fans (0)
These people have marked this restaurant as a favourite.
People interested in this restaurant (1)
---
Location
Metsontie 41

,

48220

Kotka

- Route