Customer experience
Child friendly
Vegetarian
---
Reviews (

51

)
Jos pidät kiinalaittain valmistetusta rasvaisesta ja mauttomasta karjalanpaistista, niin tämä buffetti on sinulle. Jos taas rakastat kiinalaista ruokaa, niin ei kannata vaivautua ainakaan tänne.
Annokset listalta hieman parempia, mutta eivät hintansa veroisia missään tapauksessa.
Olen ruokaillut ehkä noin 30:ssä kiinalaisessa ravintolassa pelkästään Suomessa. Tämän voi ihan huoletta rankata kymmenen huonoimman joukkoon.
Experience: Lunch
•
Added: 21.08.2018
Reviews older than 2 years
These reviews don't affect the average
Experience: À la carte
•
Price: 9€
•
Added: 25.03.2016
Ruoka on ihan maukasta ja tasalaatuista, mutta tee on joka kerta hyvin laihaa ja mautonta. Miksi? Kakkua ei tuotu pöytään, pieni kökkäre vanhaa oli jäljellä. Ottimet toistamiseen tahmaisia, olisi mukavaa jos niitä vaihdettaisiin useammin.
Experience: À la carte
•
Price: 12€
•
Added: 14.02.2016
Lounaan salaattipöytä monipuolinen. Oli perus salaatteja,mutta myös tulisempia/mausteisempia lisukkeita. Sushilajitelma oli monipuolinen, mutta hieman mauton. Susheilta puuttui myös soijakupit. Plussaa merileväsalaatti.
Pääruokavalikoima oli laaja ja maut kohdillaan. Ainut mitä jäi kaipaamaan, oli "kyltit" jotka kertovat ruokien nimet :)

Tunnelmaltaan ja sisustukseltaan ravintola on harmonisen aasialaishenkinen. Viihtyisä ja tunnelmallinen.

Palvelu on asiallista ja suht ystävällistä. Henkilökunta siivoaa pöytiä rivakkaan tahtiin ja tulevat jopa hakemaan käytetyt astiat ruokailun aikana pois pöydästä! :)
Experience: Lunch
•
Price: 10€
•
Added: 11.12.2014
Söimme viikonloppu lounasbuffetin ja taas saimme pettyä lihakastikkeiden ja sushien laatuun. Lihakastikkeiden ovat joka kerta olleet mauttomia ja aivan vetisiä, niistä ei voi löytää mitään kiinalaisen ruuan makua. Lisäksi kaikki kasvikset olivat selvästi pakastevihanneksia. Sushiin tässä kiinalaisessa ei ole ainakaan panostettu, reilusti parempi ja monipuolisempi valikoima on Kauppakadun ravintolassa. Palvelu neutraalia.
Experience: Lunch
•
Price: 12€
•
Added: 29.09.2014
Aina saa hyvää ruokaa, buffet-tarjoilu on maukas ja kaikille löytyy jotain. À la carte-lista on hyvä ja kattava. Mukava sisustus ja ystävällinen henkilökunta. Take awaykin toimii.
Experience: À la carte
•
Price: 12€
•
Added: 04.08.2014
kyllä oon tykänny ruuista, käyn syömässä aina kun mahdollista. Buffetissa on kaikille sopivaa ruokaa, salaattikin tuoretta. Listalta jos ottaa ruokaa, saattaa mennä hiukan pitkään mutta maistuupahan paremmalle pienen odottelun jälkeen :)

Experience: À la carte
•
Added: 03.07.2014
Pari kertaa olen hakenut ruokaa mukaan ja tyytyväinen olen ollut. Paistettu riisi oli erittäin maukasta ja annos sopivan kokoinen. Riisi ja kastike olivat kuitenkin melko pienissä astioissa, niitä olisin toivonut enemmän.

Palvelu ehkä hieman tunkeilevaa. Mieshenkilö jolta ruoat tilasin oli todella kova puhumaan eikä kuunnellut mitä halusin joten keksi keittiölle oman versionsa ruoasta, eli ruoka ei tullut listalta. En todellakaan tiennyt millaista ruokaa minulle oli tulossa.

Toisella kertaa tuttuni kävi hakemassa ruokaa mukaan ja jouduin puhelimitse olemaan häneen yhteydessä, sama mieshenkilö oli silloinkin paikalla ja huuteli koko ajan taustalla.

Ruokaan olen kuitenkin tyytyväinen!
Experience: À la carte
•
Price: 14€
•
Added: 30.05.2014
Kaupungin paras kiinalainen ravintola
Experience: À la carte
•
Price: 13€
•
Added: 13.02.2014
Joo tulimme ravintolaan ja istuttiin 10 min, ei kuulunut tarjoilijaa ja äänestimme jaloilla ja menimme toiseen ravintolaan. Oli viimeinen kerta kyseisessä ravintolassa. Taisivat syömässä olleet sukulaiset olla tärkeämpiä kuin maksava asiakas.
Experience: À la carte
•
Added: 05.02.2014
---
Community
Images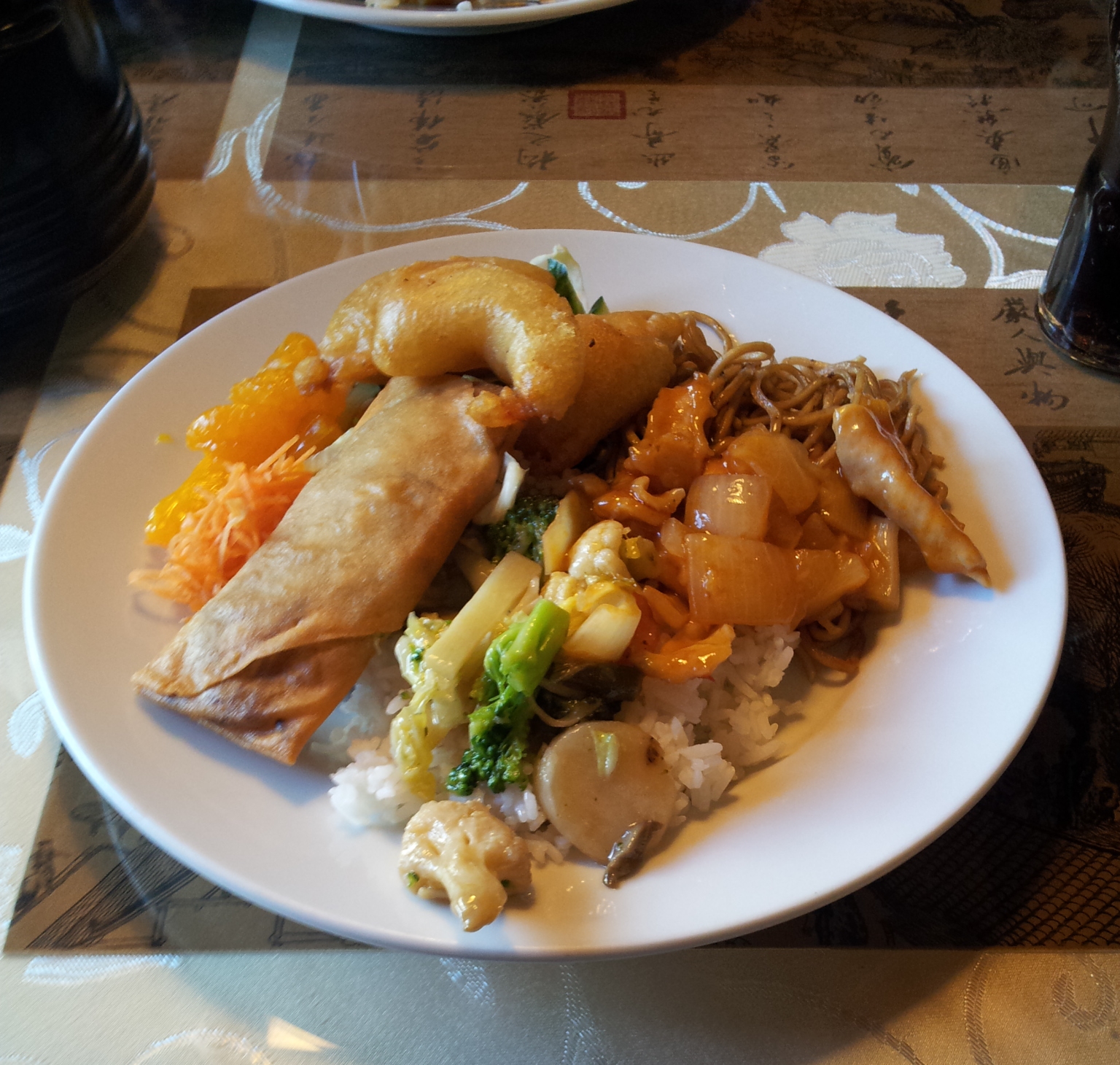 Fans (6)
These people have marked this restaurant as a favourite.
---
Location
Options
---