Customer experience
Child friendly
Vegetarian
---
Reviews (

13

)
Ollaan käyty useita kertoja Kuopion Ikealla ruokailemassa.
Aina silloin tällöin jotain pieniä ongelmia, joista kuitenkin selvitty hienosti eteenpäin.
Tänään saattoi tähän tulla pysyvä muutos!
Olimme lopettelemassa ruokailuamme kun eräs tarjoilija komensi puolisoni luuttuamaan pöydän ruokailtuamme, hän kuulemma lähtee kotiin ja meidän pöydän tulee olla puhdas poistuttuamme.
Huomautin itse kyseistä henkilöä täysin asiattomasta käytöksestä, johon sain vastaukseksi, että kyllä asiakkaat ymmärtävät poistua aiemmin.
Toki on myönnettävä, että ruokailimme hieman yli klo. 20.00, mutta kovin tuntuu palvelu jäykältä kun luuttu lyödään eteen.
Täytyy tosin todeta, että kyseinen käytös sai meidät kyllä päättämään ruokailumme välittömästi, eli siinä kyllä työntekijä saavutti tavoitteensa.
Asian reklamoin työntekijän lähimmälle esimiehelle ja kirjallisesti tavaratalolle, aika näyttää miten tähän reagoidaan Ikean puolelta ja jääkö tämä viimeiseksi kokemukseksi kyseisestä ravintolasta.
Experience: À la carte
•
Price: 6€
•
Added: 19.11.2019
Reviews older than 2 years
These reviews don't affect the average
-
Experience: À la carte
•
Price: 6€
•
Added: 03.05.2016
Aamiaisella tulee käytyä usein, tarjolla on mm. kaurapuuroa ja kahvia ja sämpylää eli hyvin perusaamiaista. Hyvää on. Paikka on viihtyisä, varsinkin aamuisin kun tungosta ei ole. Aamiaisen hinta/laatusuhde on huikean hyvä, esim. kaurapuuroannos maksaa 50 senttiä!
Experience: Breakfast / brunch
•
Price: 3€
•
Added: 28.09.2014
Ostosten lomassa saa hyvin vatsan täyteen huokealla hinnalla. Lihapullat ovat maineensa veroisia ja muuta valikoimaa löytyy monelle syöjälle. Lisukkeita voi ostaa mielensä mukaan. Joskus aamiaisella käyneenä valinnan vaikeus koittaa, kun haluaa kaikkea. Kokeiltavia herkkuja jää seuraavallekin kerralle. Palvelu on perus ystävällistä. Pullat oli lämpimiä ja herkullisia. Kahvista tulee koneesta eikä ole järin hyvää. Puuro on erinomaista.
Experience: À la carte
•
Price: 6€
•
Added: 26.06.2014
Täällä voi kukkaroystävällisesti syöttää perheen shoppailujen lomassa. Suuri miinus kuitenkin tolkuton jonotus varsinkin lauantaisin ja annoksien kasaajien kiire...
Experience: À la carte
•
Price: 6€
•
Added: 17.03.2014
Konsepti mukava ja sopiva. Ruoka on nyt mitä on, mutta ihan syötävää ja täyttää paikkansa.
Erikoisen halpaa syöminen ei kuitenkaan ole. 10 pientä eineslihapullaa lisukkeineen. pieni salaatti, leipä, maito ruokajuomana ja kahvi maksavat toistakymppiä eli enemmän kuin normaali lounas.
Experience: Lunch
•
Price: 10€
•
Added: 15.01.2014
Hinta-laatusuhteeltaan ehdottomasti suositeltava! Lihapullista ei ole kokemusta, mutta ajoittain listalla ollut possun pihvi on todellinen yllättäjä. Niin mureaa pihviä harvemmin saa edes hienossa ravintolassa.

Kyllä tuolla mielellään käy kahvit ja kakkupalat ottamassa! Ymmärrettävästi paikka on iso ja lapsiperheiden suosiossa - siksi olisikin hyvä, jos tila ei olisi avoimen yhtenäinen vaan mahdollisuus olisi myös rauhallisempaan ruokailuun.
Experience: À la carte
•
Added: 27.09.2013
Lapsiperheen ruokailuun hinta-laatusuhde on lyömätön!
Experience: À la carte
•
Added: 20.09.2013
Otin pieneen nälkään sienitäytteisiä lettuja ja pienen salaatin. Itse sai vapaasti valita salaatin runsaasta salaattipöydästä pienen kuppiin. Letut olivat hieman mauttomia, mutta annos hintaansa nähden OK. Palvelu oli sujuvaa ja nopeaa ruuhkasta huolimatta.

++ Ilmainen kahvi Family-kortilla plussaa ++
Experience: À la carte
•
Added: 05.08.2013
Ruoka kyllä juuri tuollaista ok-tasoa, mutta se hinta on kyllä niin alhainen että hymyssä suin tuolla syö.
Experience: À la carte
•
Added: 23.05.2013
---
Community
Images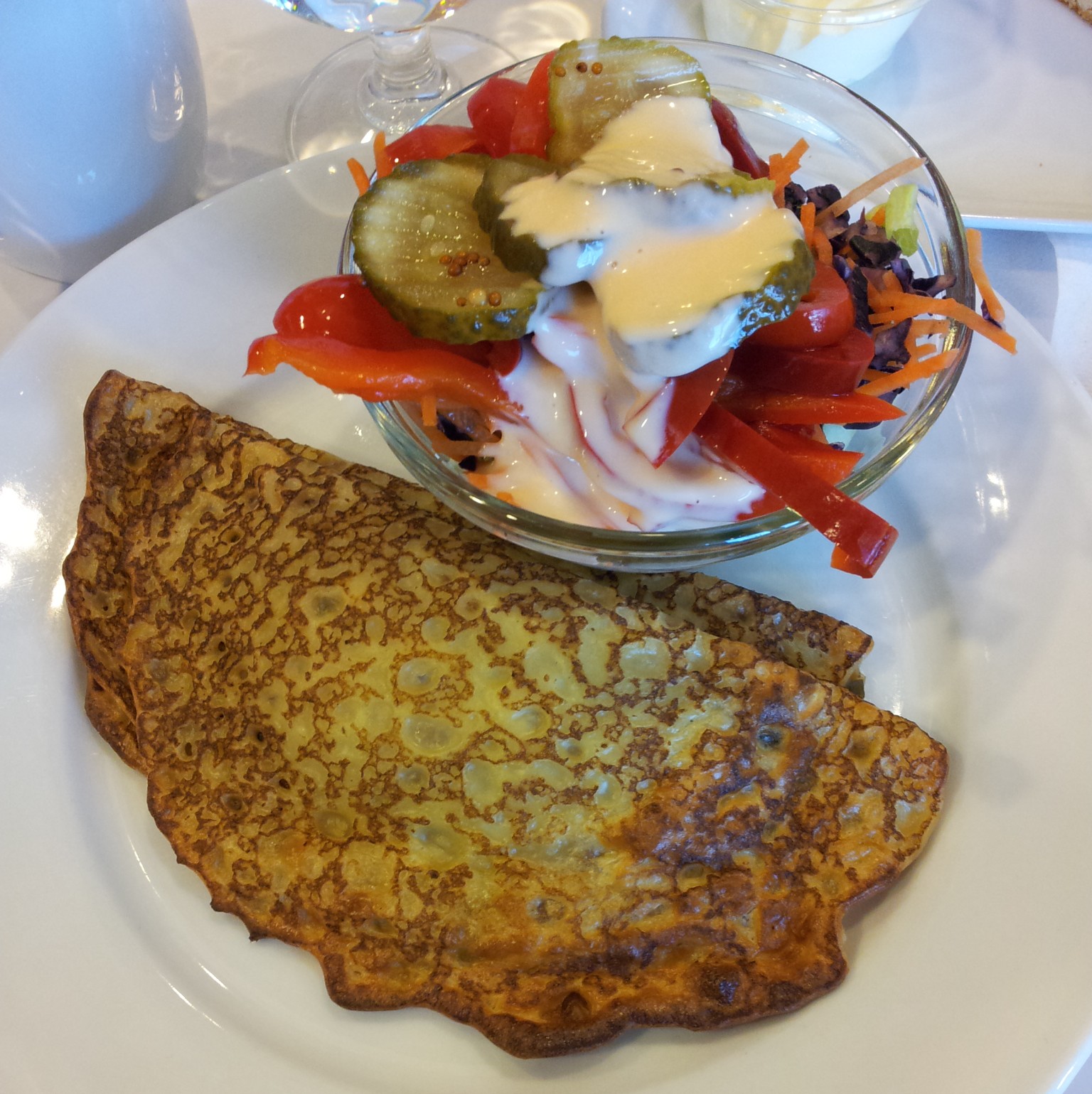 Fans (0)
These people have marked this restaurant as a favourite.
People interested in this restaurant (0)
---
Location
Options
---