Reviews (

13

)
Ruoka on kastikkeineen erittäin hyvää. Asiakaspalvelussa löytyy kylläkin parannettavaa.
Reviews older than 2 years
These reviews don't affect the average
Turkkilaiset saisivat tulla katsomaan miten kebabbia tehdään! Järjettömän hyvä liha ja kastike!! Slurps!
Experience: À la carte
•
Price: 9€
•
Added: 05.04.2015
Erinomainen lounas, sisustus saa ollakin yksinkertainen, mutta taustamusiikki on joka kerta käydessäni ollut aivan hirvittävää! Ehkä joku älytön rock- kanava tms., joka tekee hyvästä annoksesta nauttimisen piinaavaksi - täytyy hotkia ja paeta.
Experience: À la carte
•
Added: 17.11.2014
Mielettömän hyvä pitakebab! Miljöö oli kyllä luotaan työntävän karu...
Experience: À la carte
•
Added: 13.02.2014
viikonloppuna ei kannatta mennä hakee,annokset silloin naurettavan pieniä joutuu kolme syämää ja muutenki riippuu tekijästä liikaa(omistajanpoika tekee kunnon annokset) kebab helevetin hyvää mutta tuo annoskoon vaihtelu pistää pään punaaseksi
Experience: À la carte
•
Added: 22.11.2013
Suomen parasta kebabia.

Useimmiten paikka on täynnä ruokailijoita, mutta palvelu on silti nopeaa. Kebab tulee suoraan vartaasta ja annos valmistetaan silmien edessä. Salaatit ja annokset aina tuoreita, suuren menekin vuoksi. Seinäjoen vanhin ja paras kebab-ravintola.
Experience: À la carte
•
Added: 11.12.2012
Lounasaikaan täynnä miesasiakkaita, joille paikan mättöannokset varmaan kolahtavat. Omaan makuuni annos oli järkyttävän iso ja suolainen. En osaa verrata Seinäjoen muihin kebab-paikkoihin.
Experience: À la carte
•
Added: 10.03.2012
Mielestäni parasta kebab lihaa jota olen maistanut, pippurinen ja suolainen.
Annokset sopivan kokoisia, mielestäni paras vaihtoehto on kebab aurajuustoperunoilla.
Toivoisin enemmän kastike vaihtoehtoja, nykyiset ihan hyviä, mutta ehkä liian löysiä ja voimakkaita, etenkin valkosipuli kastike.

Ravintolassa todella voimakas kebabin ja kastikkeiden haju, värimaailma 80 luvulta mutta onko se sitten hyvä vai huono asia päättäkää itse.
Experience: À la carte
•
Added: 24.02.2012
Erilainen ja parempi kebab-liha, kuin muissa paikallisissa kojuissa. Hyvät lisäkkeet ja hyvät mausteet. Pidän!
Experience: Lunch
•
Price: 7€
•
Added: 16.04.2011
---
Community
Images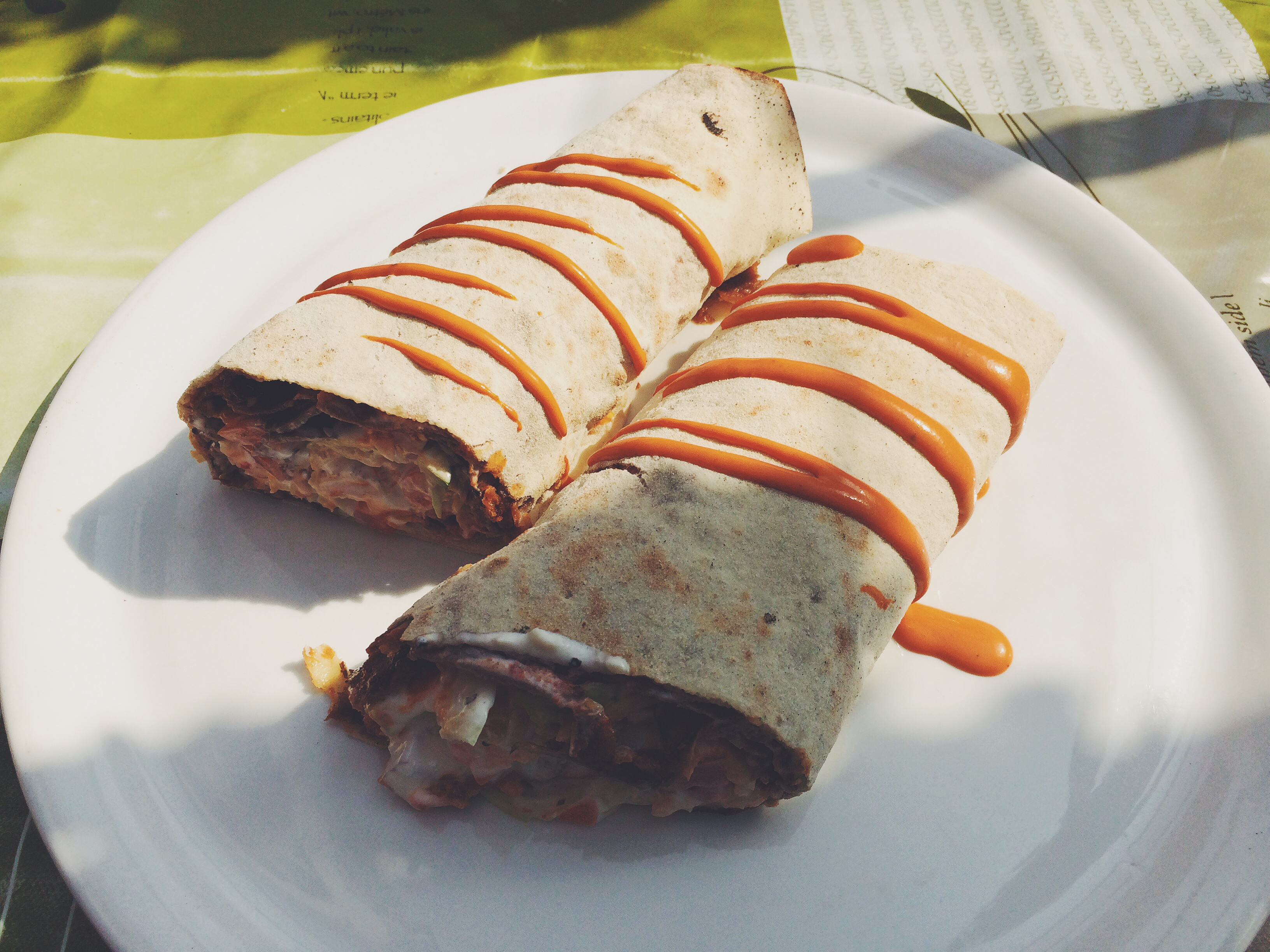 Fans (3)
These people have marked this restaurant as a favourite.
People interested in this restaurant (1)
---
Location
Kauppakatu 15

,

60100

Seinäjoki

- Route

06-414 7280

Options
---