Reviews (

5

)
Itse erehdyin kokeilemaan kyseistä pizzeriaa tilaamalla kotiin pari pannupizzaa. Pizzojen piti olla perillä klo 21.29. Kello vieri eteenpäin ja n. klo 22.10 oven taakse saapui hopea suht uusi bemari. Kaveri lykkäsi pizzat käteen ja mainitsin myöhästymisestä. Vastauksena "Oli muitakin asiakkaita!". Ajattelin ja asiasta mainitsinkin, että väliäkös tuolla, jos pannupizzat ovat hyviä. Laatikoita avaessani huomasin, että pizzat olivat normaali pizzoja - ei pannupizzoja. Koko oli puolet pienempi normaalista pizzasta ja sen lisäksi reunoja oli vähän nostettu, niin että pizza näytti syvältä lautaselta. Tämän fanfaarin kruunasi se, että pizzat olivat kylmiä ja täytteitä puuttui (paitsi, jos lasketaan sinihomejuusto niin, että koko pizzassa oli yksi mitätön nokare sitä). Parin palan syömisen ja outojen sivumakujen arvioimisen jälkeen pitelen mahaani... Ehdoton ei! Tilatkaa mielummin ihan täysin muualta ruokaa. Seinäjoella on pizzerioita, joissa saa mitä tilaa ja tarvittaessa saa kotiinkuljetuksen 0€. Tästä huvista maksoin 27€, josta 3€ meni kotiinkuljetukseen. Kaksi "pannu"pizzaa siis maksoi 12€.........
Experience: À la carte
•
Price: 12€
•
Added: 15.07.2018
Olin eksynyt metsään 3 päiväksi kunnes vihdoin pääsin ulos sieltä minut löysi yksi mahtava mies nimeltä Erdal Bas joka antoi minulle paras kebab ja hyvää makaroonisalaattia joku on maailman parasta ehdottomasti. en ole syönyt missään muualla tämän jälkeen
Experience: À la carte
•
Added: 30.10.2017
Reviews older than 2 years
These reviews don't affect the average
Pitsaa ja kebabia. Olen kokeillut molempia, enkä sanoisi että tänne kannattaa varta vasten lähteä. Pitsa on ihan kelvollista vatsan täytettä, mutta ei herätä suuria tunteita. Kebab Iskender oli pliisu, en tiedä lämmitettiinkö kebab mikrossa mutta jotenkin sellaiselta se vaikutti.
Experience: À la carte
•
Added: 06.05.2016
Kärjen ainoa pizzeria, surkea. Pizzat lähes aina palaneita kuivia ja täytteitä todella vähän. Melkein joka kerta jotain unohtuu. Silloin tällöin tulee krapulassa lätty haettua naapurista ja joka kerta sama pettymys. Kebab aivan hirveää. Salaatissa makaroni niin suolaista että saa seuraavan viikon kiskoa vettä yhtä toistoa. Ainoan plussan voisi antaa siitä että perhepizzaan kuuluu 1.5l juoma mukaan, joka tosin joka kerta unohdetaan antaa jos ei itse pyydä. Jos mahdollisuus lähteä keskustasta safkat hakemaan niin hae jos et halua pettyä. 1/5
Experience: Lunch
•
Price: 10€
•
Added: 21.09.2015
Pizzat ja kebabit olivat hyviä! Täytteitä oli paljon ja palvelu ystävällistä! Kannattaa ehdottomasti kokeilla!
Experience: À la carte
•
Added: 07.09.2015
---
Community
Images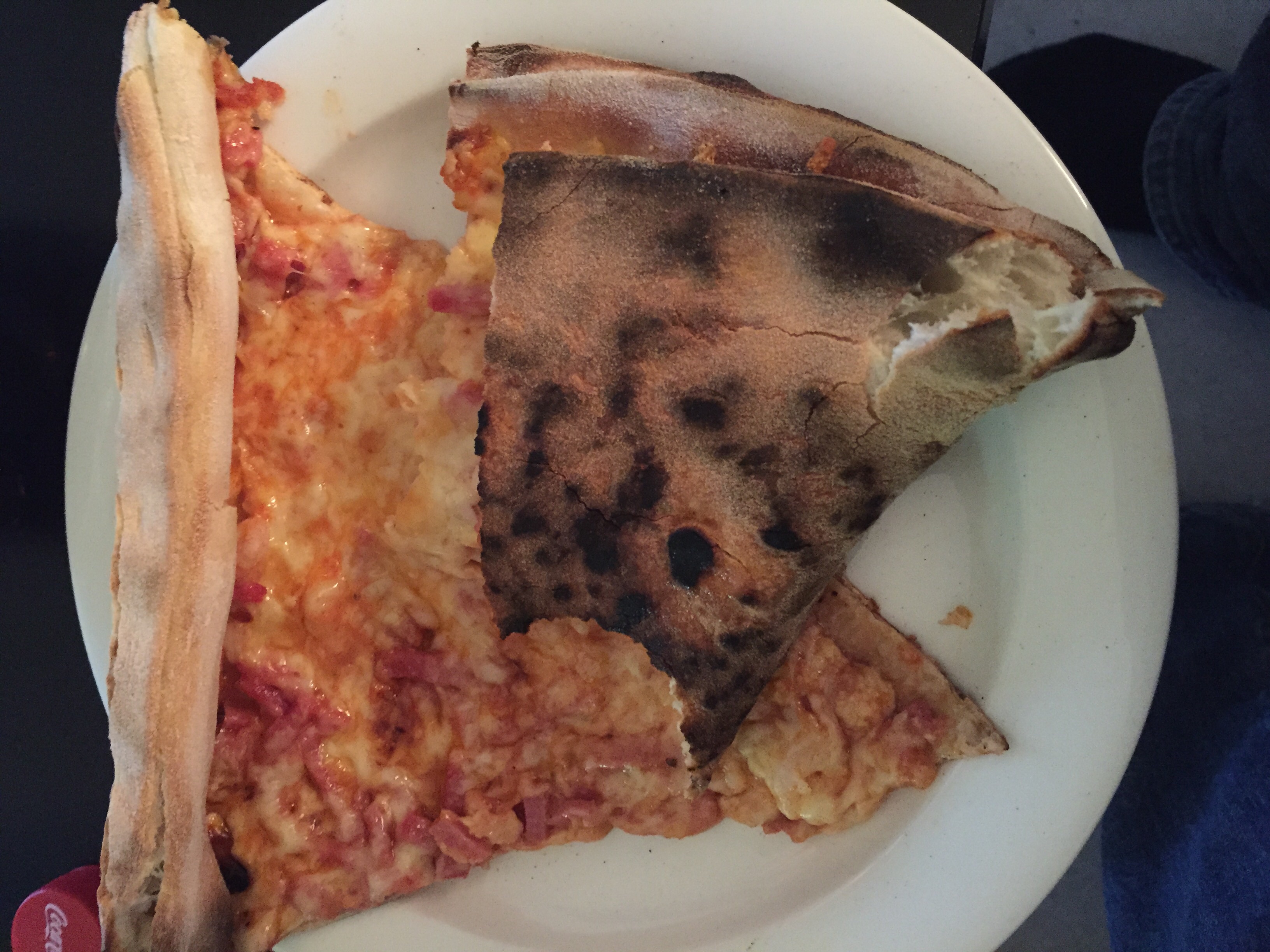 Fans (0)
These people have marked this restaurant as a favourite.
People interested in this restaurant (0)
---
Location
Toritaival 2

,

Seinäjoki

- Route

040 0772083

Options
---