Reviews (

19

)
Reviews older than 2 years
These reviews don't affect the average
Tilat OK mutta kassalla haisi taas hiki.

Ruoka ihan jees. Otin Iskenderin (+1€ iso annos & +1€ aurajuusto) Päällä oli runsaasti kahta kastiketta, leipäkuutiot pohjalla aika mauttomia ja turhan pehmeitä. Kebab liha leikattiin vartaasta ja olikin ihan OK. Ei mitään sivumakuja, yllätyksiä yms. Ihan normaalia kebab liha.

Kaveri taas osti rullakebabin jonka leipä oli normaali rieska, eli rullakebabbia täältä ei kannata hakea jos kunnon leiipää etsii.
Experience: Lunch
•
Price: 9€
•
Added: 22.03.2015
Ehdottomasti maan paras kebab rafla! Palvelu on ystävällistä, ruoka tulee nopeasti, hinta kohdillaan ja annokset aivan taivaallisia. En enään muualla käykkään.
Experience: À la carte
•
Price: 8€
•
Added: 22.01.2015
Ihan hyviä kebab-annoksia, mutta usein täällä käydessäni, olen ajatellut, että miksi paikassa ei soi turkkilainen musiikki, koska ravintolakin on turkkilainen. Pretty good kebabs, but often when eating there, I have thought that why do not you play turkish music at your restaurant instead of playing tv?
Experience: À la carte
•
Price: 8€
•
Added: 15.11.2014
Kebabit aivan Tampereen parhaimmistoa, pitsat eivät yllä aivan samalle tasolle. Paikka on varsin viihtyisä kebabravintolaksi. Henkilökunta on ystävällistä ja palveluhenkistä. Hintataso jonkin verran keskiverron yläpuolella.
Experience: À la carte
•
Added: 05.09.2014
Voi,voi. On tainnut ravintoloitsija vaihtua. Olen aina kehunut Kebab 14:sta ruokia, mutta nyt sain elämäni huonolaatuisimman annoksen. Lihan maku muuttunut ja ranskalaiset oli ehkä elämäni huonoimmat. Toivoisin että olivat vain vanhoja, kertaalleen sulaneita, mutta väistämättä tuli mieleen että eilen jääneitä oli uudelleen rasvakeitetty. Toivottavasti otatte palautteen rakentavana. Samaa linjaa jatkatte niin ensi vuonna "kokin ranskalaiset" ovat historiaa. Vielä lisättävä että jouduin jättämään annoksen syömättä. Syömäkelvotonta.
Experience: À la carte
•
Price: 8€
•
Added: 08.08.2014
Siisti paikka,mukavaa henkilökuntaa ja antoi jopa hieman alennusta. Ruoka tuli nopeasti ja pizza oli todella hyvää! Paikka oli sunnuntai iltana melkein täynnä. Mitä muiden annoksia katsoin niin myös kebabit näytti todella herkulliselta!
Experience: À la carte
•
Added: 01.06.2014
Pizzoja en ole maistanut mutta kebab on Tampereen kärkipäätä ainakin omasta mielestäni. En ollut täällä vuosiin käynyt ja paikka oli viime näkemästä laajentunut. Siisti ja mukavan oloinen paikka. Palvelu iloista ja ystävällistä ja henkilökunta puheliasta. Söin klassikko annoksen "Kokin Ranskalaiset" joka oli edelleen erittäin hyvä, vaikka ranskalaiset oli ehkä hiukan liian rapsakaksi paistettukin. Kebabin kastike hyvää.
Suosittelen!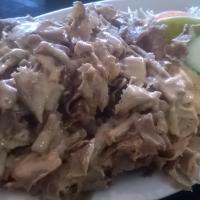 Experience: À la carte
•
Price: 8€
•
Added: 05.04.2014
varokaa- velottavat tililtäsi pizzat kahteen kertaan.
Experience: À la carte
•
Added: 11.03.2014
Tätä voittanutta ei ole
Experience: À la carte
•
Price: 8€
•
Added: 13.02.2014
Suosittelen lämpimästi kaikille, salaatit on todella hyviä samoin kuin falafel annos, todella maukas. . Kasvissyöjänä en nyt sitten kebabia arvostele.. pitsatkin on hyviä, kannattaa kokeilla :) poikkean itse aina syömään jos vain olen sopivasti kulmilla, henkilökunta on aivan ihanaa, ystävällisiä ja huomioivia, paikka on siisiti ja rauhallinen, siellä on sellainen tunnelma että voisi syömisen jälkeenkin jäädä hetkeks istuskelemaan, mikään kiire ei oo pois, niin kuin toisissa paikoissa..
Experience: À la carte
•
Price: 5€
•
Added: 29.07.2013
---
Community
Fans
These people have marked this restaurant as a favourite.
---
Location