EljasMahhera
1 review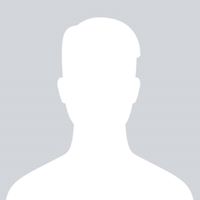 Badges
Reviews (

1

)
The quality-price ratio of the place is terrible.
The meats, unless they are deep-fried, have the texture of being boiled. No crunch nor crisp to them.
Vegetables, by the look of it, all come from the freezer, nothing fresh there.
We ordered spring rolls, what came to the table were 4 small pieces of half-soggy spring rolls swimming on a plate of some chili sauce, a few shreds of of carrot and ice-salad.
Dumplings were overcooked and fell apart, also lacked any sort of taste as did the broth they were served in.
Chicken with bamboo and mushrooms was the most horrible thing I've ever eaten. As mentioned earlier, the chicken had not seen any frying nor roasting, the bamboo strips were - straight - out of the can, as they were not cooked at all, champion mushrooms also from the can. The dish was served soaked in some kind of sauce that in taste was closest to the liquid used in canned mushrooms.
The batter-coated duck was another ugly surprise. It was served with the skin without actually being given any colour nor crisp beforehand and was completely overcooked.

The serving was also unappealing. Waitress handing things over the heads of others, the first people getting their food while the last had to wait around 10 minutes before getting theirs. We were a group of 10, the place had no new customers when we arrived and there was only one waitress waiting our table, though there was more staff working.

In the end, a total waste of money and a stomachache from the canned ingredients.
Experience: À la carte
•
Added: 31.03.2019
---
---
Images
---
Followers
Lists
Bookmarks
---
Favorites