the69er
3 reviews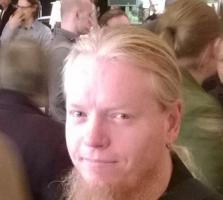 Badges
Reviews (

3

)
Reviews older than 2 years
These reviews don't affect the average
another great addition to vasankatu, these guys are doing good things with vegetarian food.
Experience: À la carte
•
Price: 10€
•
Added: 26.04.2014
---
My first thought of the place was here we go another Australian bar in Helsinki, but this one is actually run by Australians, place has a great atmosphere and genuine aussie charm all the staff are super friendly and the food for this hungry vegetarian was really great. situated in a great location it backs onto the last platform of rauta asema and seeing the trains through the massive glass windows is a nice added feature. i havent even started on the beers, great selection of craft beers from camden brewery and the woolshed blends i cant remember where they are from but also from England, theres an IPA and a Blond both where comsumed with ease.
Experience: Lunch
•
Price: 10€
•
Added: 26.04.2014
---
Hail Seitan! !! great little place right near the sorneinen metro, waffle past all the drunks to find this gem of a little place.
Experience: À la carte
•
Added: 19.06.2013
---
---
Images
---
Followers