Customer experience
Child friendly
Vegetarian
---
Reviews (

17

)
Sitkeää sitkeämpi grillipihvi. Tähän aikaa vuodesta (elokuu) pitäisi vielä saada hyvää perunaa. Tulin nälkäisenä, lähdin nälkäisenä.
Reviews older than 2 years
These reviews don't affect the average
100 hengen gaalaillallinen. Erinomainen paikka tällaiselle tapahtumalle ja ruoka erinomaista!
Experience: À la carte
•
Added: 16.07.2016
Perustason sapuskaa rantapaviljongissa. Tällä paikalla on selkeästi jokin paikallismaine joka vetää porukkaa. Tilat on isot, sopii seurueille ja kaunista on varsinkin hyvällä säällä. Mutta sapuska (tarkkaan valittu sana) ei ole kovin erikoista ja siksi ylihinnoiteltua. Keittiö kyllä pystyy tuottamaan aika ajoin hyviä annoksia mutta konsistenssi on heikkoa, laatu vaihtelee paljon. Täällä toivoisi saavansa 10..15€ annoksia jolloin hinta-laatu olisi kohdallaan (esim simpukat ja ranskalaiset linjalla). Mutta ei... Plussaa tarjoilijoiden yhtenäisestä asustuksesta.
Experience: À la carte
•
Added: 19.09.2015
Mainettaan surkeammassa jamassa. Sisustus ja miljöö on jäänyt vuosien saatossa päivittämättä. Valkoiset pöytäliinat, servettitaitos 80-luvulta, vettä juodaan pallonmuotoisesta viinilasista.

Hieman sekavasti järjestetty sali, keskellä lounaskärryt ja katossa teatterivalaisimet. Olisin mielelläni ottanut baaritiskillä drinkin, jos sellainen olisi ollut mahdollista.

Ruoka haaleaa, lautaset kylmiä. Itse lisäsimme pihveihin ja ahvenfileisiin suolaa ja pippuria. Hinta kohdallaan, mutta jos yhtään enempää pyydettäisiin tällaisesta ruuasta, olisi se todellakin liikaa.

Suosittelen välittömästi tekemään ravintolasalin ja ruuan päivityksen tälle vuosituhannelle.

Ja pikkujuttuna... oikoluku ruokalistaa painettaessa on suositeltavaa.
Experience: À la carte
•
Price: 30€
•
Added: 27.07.2015
Valitsimme Kvarken-menun ja ihanaa ruokaa saimme. Paikka ansaitsee palvelustaan myös Louhi-Travelsin korkeimman pisteytyksen..
Experience: À la carte
•
Price: 42€
•
Added: 13.07.2015
Kanaburger haalea, eikä muutenkaan hintansa veroinen.
Experience: À la carte
•
Price: 20€
•
Added: 20.07.2014
Varmaan bra service kun kieli on tuo mutta suomeksi ei sitten olekaan. Aika naurettavaa asiakkaiden aliarvioimista muuttaa palvelun tasoa puhutun kielen mukaan. Ruoka on ihan ok mutta paikkana yliarvostettu.
Experience: À la carte
•
Added: 21.12.2013
bra service
Experience: À la carte
•
Price: 26€
•
Added: 06.10.2013
Valitsimme Strampenin kesäillan ruokapaikaksi merellisen sijainnin ja ravintolan saamien vähintänkin kohtuullisten arvioiden takia. Paikka oli hieno, palvelu sujuvaa ja ruoka hyvää. söimme pääruuat (peuraa ja ahvenfileitä) ja lisäksi creme brulee't. Eikä niistä mistään löydy mitään moititavaa mutta ei nyt varsinaisesti mitään josta kannattaisi aivan hirveästi hehkuttaa. Voin kuitenkin suositella paikaa niin romanttiselle illalliselle kuin isommalle porukalla. Ja jos,ruoka nyt olikin hieman tavanomaista hyvää ravintolaruokaa niin paikka on kesäiltana hieno myös sisällä. Palvelu oli ystävällistä ja nopeaa .... jopa hitusen liiankin tehokasta.
Experience: À la carte
•
Price: 35€
•
Added: 01.07.2013
Paremman luokan ruokaa , peura paistettu juuri oikein, kovin nälkäisenä ei kannata tulla, maku korvaa määrän. Tarjoilijoiden toimintaa kiva katsoa. Täällä voi syödä hieman paremmin omalla rahallakin
Experience: À la carte
•
Price: 25€
•
Added: 28.11.2012
---
Community
Images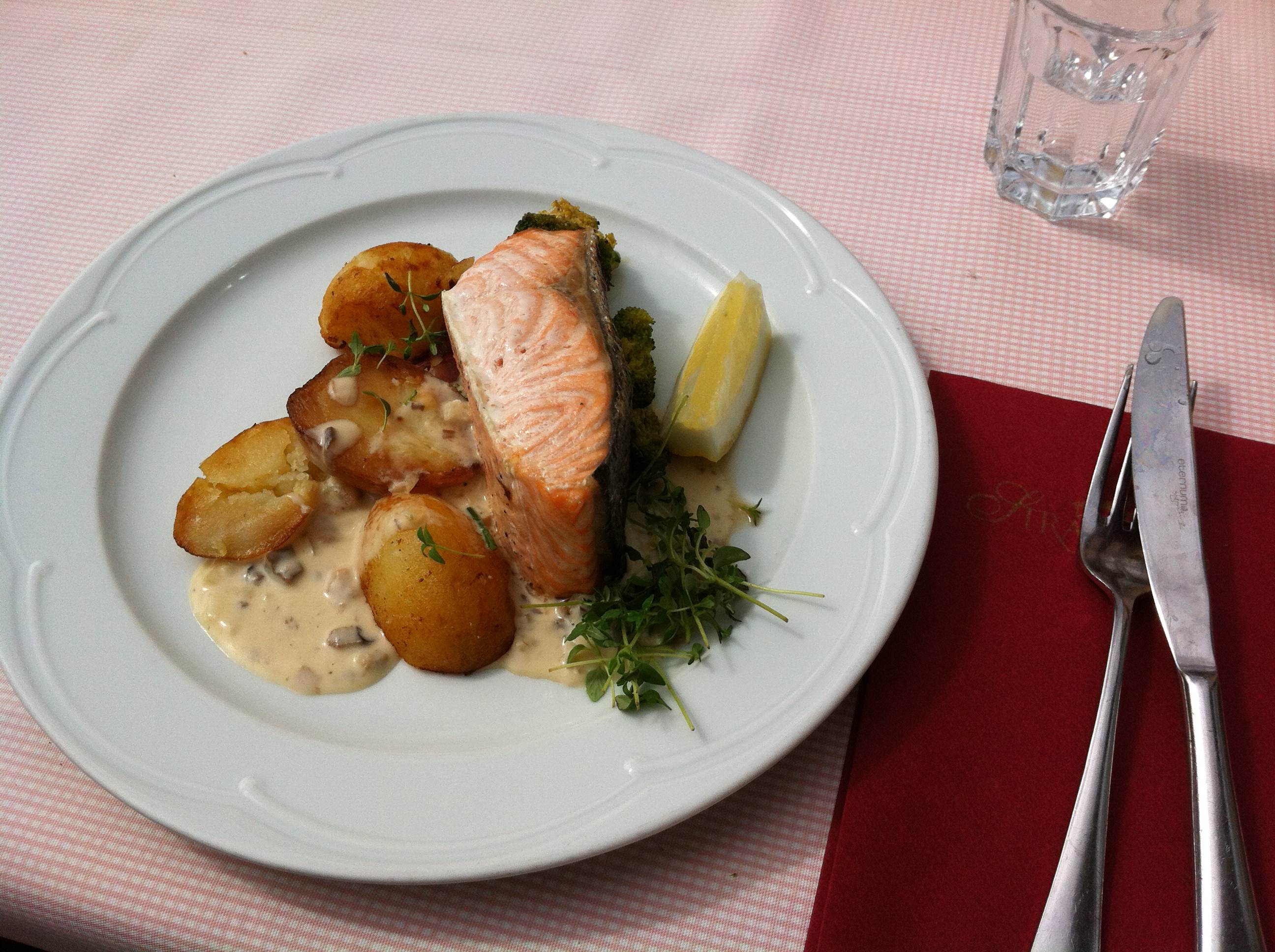 Fans (3)
These people have marked this restaurant as a favourite.
People interested in this restaurant (1)
---
Location
Options
---