michiplatzer
5 Bewertungen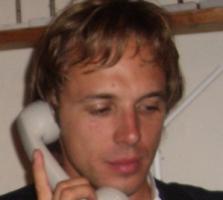 Abzeichen
Bewertungen (

5

)
Bewertungen älter als 2 Jahre
Diese Bewertungen haben keinen Einfluss auf den Durchschnitt
Maybe I am simply spoiled from my last Thailand trip, but I cannot recommend this place. The dishes, which I ordered, didn't get anywhere close to how good Thai food can taste. The food was not really bad, it was just not as good as I hoped. They either put far too much sugar (satey) or salt (curry) in it, and forgot all other incredible spices of Thai cousine, To top this off: the red wine was horrible. All in all, I can not recommend this place, in particular when considering the prices there.
Erfahrung: À la carte
•
Preis: 20€
•
Hinzugefügt: 30.10.2009
---
Very nice ambiance, and excellent paninis. This place does indeed deserves its excellent ratings.
Erfahrung: Mittagessen
•
Preis: 10€
•
Hinzugefügt: 24.09.2009
---
Erfahrung: À la carte
•
Preis: 13€
•
Hinzugefügt: 03.12.2009
---
Very nice setup with a marvelous view over Esplanadi. The food was delicious (in particular the Carpaccio of Charolais beef), but at these prices nothing else can be expected.

However, the waiters could be a tiny bit more professional, the piano player could have a little more rhythm and the dessert just did not knock me off my feet. Considering these, the prices seem a bit overpriced.
Erfahrung: À la carte
•
Preis: 80€
•
Hinzugefügt: 14.10.2009
---
The 10€ breakfast buffet during the weekdays is/was excellent. Fresh croissants, very good fruit jams, and multiple servings of delightful tea. This kind of high quality food you do not get at hotel buffets. Though, I can see, that 22€ on the weekends seems too much for any kind of breakfast/brunch. Too bad that this place closes this week, so I hope the owner finds a new place to open it up again soon.
Erfahrung: Frühstück / Brunch
•
Preis: 10€
•
Hinzugefügt: 24.09.2009
---
---
Followers
Followers (1)
---