Customer experience
---
Reviews (

21

)
Tässä kiteytyy keskiarvo intialainen. Ei yllätyksiä, ei pettymyksiä. Tasaista ja varmaa, useampaan otteeseen käyty.
Experience: Lunch
•
Price: 9€
•
Added: 26.06.2017
Reviews older than 2 years
These reviews don't affect the average
Tilasin pihvin, mutta se lillui kauttaaltaan rasvassa. Jouduin pyytämään uutta tilalle, koska pihvi oli syömäkelvoton ja ällöttävä. Tilalle saatu pihvi oli syötävää, mutta ei mitenkään erityinen makuelämys. Tarjoilija hoiti kuitenkin tilanteen hyvin. Tämä oli toistaiseksi kamalin ravintolakokemukseni tähän mennessä.
Experience: Lunch
•
Price: 12€
•
Added: 08.07.2016
Söin kanaleikkeen maustevoilla. Erittäin hyvää ruokaa hintaisekseen. Oli paras kananleike, jota olen maistanut. Reilun kokoinen leike oli, peitti lähes puolet lautasesta.

Olin varautunut, että leike on pienempi ja otin lisäleikkeen. Lisäleikkeellä oli hintaa vain 4,50 euroa. Ranskalaiset olivat sopivan suolaisia ja maustettuja.

Palvelu oli ystävällistä. Oli todellakin kokeilemisen arvoinen. Tosin, ruokailualue ei ole kovin viihtyisä ravintolaksi, mutta ruoka korvasi sen.
Experience: À la carte
•
Price: 12€
•
Added: 22.02.2016
Ystävällinen naistarjoilija otti tilauksemme (Tandoor Musta Härkä Special) vastaan tiskillä. Ruokailutilalle ei ollut varattu kuin muutamia pöytiä,. Vierekkäisen pöydän liikemiesten keskustelut kuuli liiankin selvästi. Ruoka tuli ehkä kymmenen minuutin odottelun jälkeen.
Suuri annos riisiä sekä lautasellinen herkullista naan-leipää. Tandoorilautasella oli lihan lisäksi vihanneksia ja pari herkullista kastiketta. Lisäksi annos maustettua jogurttia. Kokonaisuus ei kuitenkaan ollut mikään järisyttävä makuelämys. Listahinnat keskitasoa tämän luokan ravintolalle. Groupon-tarjouksen johdosta ruoka oli kuitenkin todella edullista.

Experience: À la carte
•
Added: 06.03.2015
-
Experience: À la carte
•
Added: 05.03.2015
Narikka on huonosti vahdittu ja kaikki tavarani katosivat sieltä. Ravintola ei suostunut korvaamaan kaikkia kadonneita tavaroita, koska en pystynyt esittämään kuittia tavaroista ja asiakaan sanaan ei voi luottaa. Illasta jäi käteen vittuilua ja maksettavaa. En suosittele.
Experience: À la carte
•
Added: 05.03.2015
Olin menossa työlounaalle ravintola Mustaan Härkään. Kerkesin kävellä 3-metriä sisälle, niin äärimmäisen kiukkuinen naishenkilö alkoi tiuskia kovalla raivolla. En saanut aluksi selvää puheesta tai hänen asiastaan. Huusi että, " MENE MUUALLE!" "JATKA MATKAA". Olin aivan pöyristynyt ja ihmeissäni. Kokemus oli äärimmäisen vastenmielinen. Ällöttävä naishenkilö suoraan sanottuen. Eikä asiakaspalvelusta tietoakaan. En voi käsittää, että mitä "piilotettavaa" ravintolassa oli, kun ei saanut syödä. Häpeällistä.
Experience: Lunch
•
Added: 24.02.2015
Yllättävänkin hyvä intialaistyyppinen lounasbuffa. Perussalaatti tosin keskivertoa huonompaa, mutta kanakastikkeet vastaavasti tosi hyviä. Vaikka paikka ulkopäin saattaakin säikyttää eikä houkuttele sisään, suosittelen ylittämään sisäänastumiskynnyksen. Rento fiilis vaikka kapakka onkin.
Experience: Lunch
•
Price: 9€
•
Added: 14.07.2014
Aluun parhaita lounaspöytiä! Erittäin hyvä intialainen buffapöytä monin eri vaihtoehdoin, aina myös naan-leipää ja hyvä salaattipöytä ja jälkkäriksi mangolassi.
Experience: Lunch
•
Price: 8€
•
Added: 23.03.2014
Mainio ruoka. Ehdottomasti hintansa arvoinen.
Experience: Lunch
•
Price: 9€
•
Added: 04.03.2014
---
Community
Images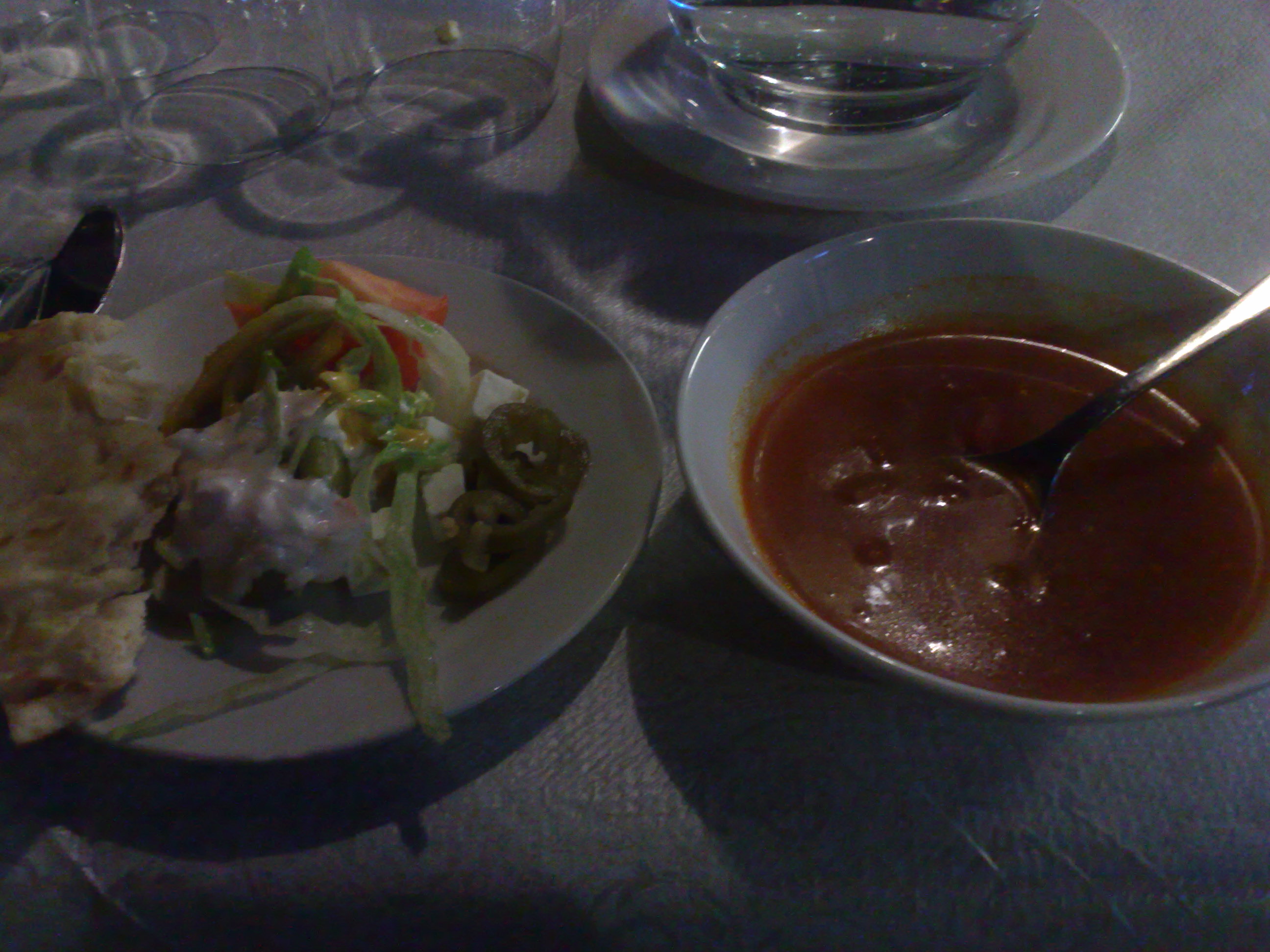 Fans (1)
These people have marked this restaurant as a favourite.
People interested in this restaurant (1)
---
Location
Options
---