China Kitchen Urban Lights
Customer experience
---
Reviews (

12

)
Hyvä musiikki. Loistavat ruoat!
Experience: Lunch
•
Added: 13.01.2016
Reviews older than 2 years
These reviews don't affect the average
Hyvä ja monipuolinen lounas. viihtyisästi sisustettu. yksi suosikeista hyvinkäällä
Experience: Lunch
•
Price: 9€
•
Added: 12.08.2013
Ravintolan sisustus yhtäläinen, miellyttävä,ja palvelu ystävällistä. Alkuruoat susheineen varsin maittavia. Ja siihen maittavuus valitettavasti jäikin. Kerta lounasta riitti tässä ravintolassa.
Experience: Lunch
•
Price: 8€
•
Added: 17.06.2013
Kiinalainen ruoka ok, sushit erinomaisia! Hyvä lounastarjous! Suosittelen käymään ja kokeilemaan!
Experience: Lunch
•
Price: 9€
•
Added: 15.03.2013
Ei pahaa, mutta ei nyt herkullistakaan. Kuin joulukinkkua olisi tarjoiltu ilman herkullisia lisukkeita. Toinen meistä söi ankkaa (todella iso annos, josta riitti kahteen ruokailukertaan), toinen jotain kana-pähkinä-ruokaa (ihan ok). Annokset isot, mahtoiko johtua siitäkin, että olimme illan viimeiset asiakkaat. Ei ole ravintola, johon uudelleen menemisestä haaveilen, mutta koska on saanut myös ihan hyviä arvosteluja, pitänee mennä kokeilemaan myös joskus toiste. Ystävällinen ja nopea palvelu.
Experience: À la carte
•
Added: 20.10.2012
Todella positiivinen yllätys, moderni sisustus, taustalla kiinalaista pop-musiikkia, loistavan maukas ruoka (naudanlihaa ja sipulia), ruoka oli kuumaa ja sopivan mausteista eikä riisiä tuotu liikaa hukkaan heitettäväksi. Kiinalaisen ruoan ystäville suosittelen +++
Experience: À la carte
•
Price: 12€
•
Added: 17.08.2012
I have tried that Lunch buffet (13-15). They have sushi and more than one main dish to choose in the line. But the food quality is not good enough. Spring roll has only cover, almost nothing inside. Bland taste.

I dont recommend you to come here unless you like to have sushi once in a while. The price 8.8 seems fair for the sushi but not the other food.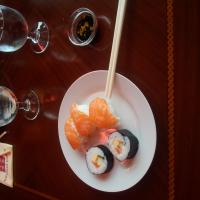 Experience: Lunch
•
Price: 9€
•
Added: 25.06.2012
Surkea lounas buffet. Kaameaa kanaa ja riisikin oli aikamoista puuroa.
Experience: Lunch
•
Price: 9€
•
Added: 28.05.2012
Tykkään ahtaa kiinalaista, ja vaikka olenkin jäävi arvioimaan tätä kiinalaisen ruoan laatua kokemuksen uupuessa, mielestäni ruoka täällä on todella maistuvaa ja miljöö seesteinen. Kiireellisinä lounastunteina laarit tuntuvat olevan tyhjillään useinkin, mutta... Kyllä tämä taitaa olla minulle se optimaalisin kiinalaiskokemus Hyvinkäällä. Hyvä buffet.
Experience: Lunch
•
Price: 8€
•
Added: 15.05.2012
Todella nopeaa palvelua ja asiakaspalvelu on ystävällistä. Pitkät aukioloajat ja take away-ruoat -20 % !!

Annos 'paistettua riisiä, katkarapua ja kanaa', oli suuri ja maukas!

Lounas 8,80e ja sekin todella maittava, sushista plussaa! A la carte-listalta löytyy myös salaatteja ja pihviannoksia, myös lastenannokset.
Experience: À la carte
•
Price: 8€
•
Added: 27.03.2012
---
Community
Images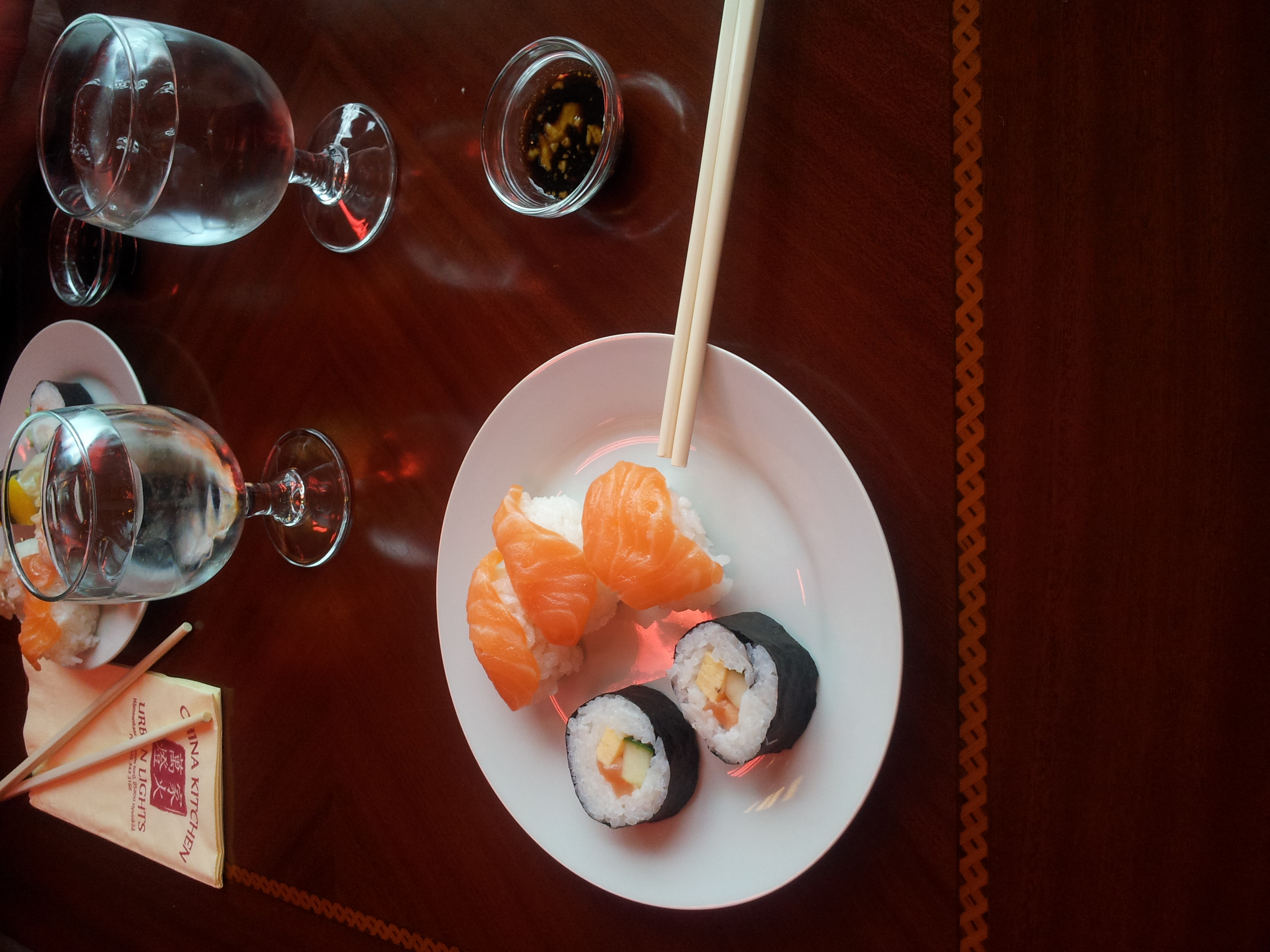 Fans
These people have marked this restaurant as a favourite.
---
Location