ABC Hirvaskangas Äänekoski
Customer experience
Vegetarian
Vegan
Accessible
Special diets
Free wifi
---
Reviews (

7

)
Hei! Olin tänään lentopalloturnauksesta tullut ja pysähdyimme teidän ABC:llenne. Sitten, menen jonoon (lyhyt) ja odotan siinä hetken. Sitten jokin ennakkovarauksen tehnyt tyyppi tulee jonon eteen ja hänen asioimisensa kestää asiakaspalvelija tietämättömyyden takia noin viisi minuuttia. Sitten pääsen tilaamaan ja siinäkin kestää todella kauan asiakaspalvelijan tietämättömyyden takia, lisäksi hän tympeä ja tylsä. Sitten menen ruokineni pöytään ja huomaan, että ranskalaiset ovat hieman raakoja ja SUOLATTOMIA. Ne olivat todella pahoja ja kuivia (vanhoja) ja vaikka hain itse suolaa, sitä ei saanut tasaisesti. Sitten tapahtuu pahin asia; odotan siellä noin 25 minuuttia nälkäisenä urheilemisesta, ja se kestää ja kestää. Hampurilaisen tulo siis. Tämä on myös erikoista myös siksi, koska jonoa ja asiakkaita ei ollut nimeksikään. Kun saan vihdoin hampurilaiseni, se vaikutti hauraalta ja toinen pihvi sen sisällä oli ylikypsää ja kuivaa. Hampurilainen haurautensa takia hajosi kasaan. Yleensä Herburgereista on jäänyt positiivisia mielikuvia, mutta ei tällä kertaa. Ei jatkoon. PS. Lisäksi kaverini kuitissa luki juoma väärin (ei sprite vaan coca cola).
Experience: À la carte
•
Price: 7€
•
Added: 10.11.2018
Olen käynyt usean vuoden ajan syömässä paikallisen Hirvaskankaan ABCn noutopyödästä. Tähän asti olen ollut todella tyytyväinen. Ruuan laadusta olisin antanut täydet pisteet. Kuitenkin kun kävin siellä viimeksi heinäkuussa 2018, nuotopöydän kaikki lämmin ruoka oli pilattu: se oli TÖRKEÄN SUOLAISTA! Kun taas muutama viikko sen jälkeen söin Kuopion ABCn noutopöydästä, ruoka oli erinomaista. Eli jotain on selvästi mennyt pieleen Hirvaskankaalla. Kotikaljakin oli ytelän imelää, kun taas Kuopiossa se oli todella hyvää.
Experience: Lunch
•
Added: 26.08.2018
Reviews older than 2 years
These reviews don't affect the average
Keskimaa-menun pannupihvi porsaan jauhelihasta tarjoiltiin valuraudalta. Tyylikäs annos, jonka pihvi oli paistettu täydellisen rasvaisen meheväksi. Tämmöistä ei muualta saa! Punajuurilohkot täydensivät annokset. Kastike oli ketjupaikaksi hämmästyttävän tiivistä ja maistuvaa.
Experience: À la carte
•
Price: 13€
•
Added: 31.12.2012
Lounas aikaan buffet pöydässä. Buffetin tarjontahan vaihtelee päivittäin joten on hiukan onnenkauppaa mitä on tarjolla. Osuimme ainakin omaan makuuni hyvää aikaan koska tarjolla oli erittäin hyvää ja mureaa kaslerlihaa, leivitettyjä porsaan leikkeitä ja uunilohta. Kaikki erittäin hyviä. Voin suositella tämän paikan buffettia. Buffetin leipä tarjontaa oli myös parannettu. Toki varmasti huonojakin päiviä on ja makujahan on monia. Itse en ole monestikaan tämän ABC:n buffettiin pettynyt mutta listalta tilatut annokset eivät ole oikein kolahtaneet. Hinta laatusuhde todellakin kohdallaan!! Plussaa myös aukioloajoista (Auki aina) ja tilavista siisteistä wc tiloista.
Kävimme ruokailemassa torstaina 20. 1 n.11.30 aikaan kolmistaan ja tilasimme listalta pekoniporsasta. Annoksen porsas oli niin sitkeää ettei siitä saanut palaa edes ruokailuvälineillä saati sitten tekareilla. Henkilökunta varmaan näki lähes koskemattomat lihamöykyt raivattuaan ruokailuvälineitä. Annos oli kyllä kaikkien aikojen pohjanoteeraus. Lisäksi leipäkorin vasen puoli oli täynnä korpuksi kuivaneita leipiä. Varmaankin yleisön pyynnöstä, sillä jotkuthan pitävät korpuista. Lähes vakioasiakkaana toivoisin parempaa leipävalikoimaa, sillä on varmaan muitakin leivän ystäviä.
Experience: À la carte
•
Added: 21.01.2011
Hyvä paikka piipahtaa, jos kulkee 4-tien varrella. Ruoka on aikalailla samaa laatua mitä muissakin ABC-ravintoloissa; hyvää, mutta hitusen kallista. Paikalla ollut vanha Esso oli erikoisempi paikka, sillä ruokatarjonta oli poikkeuksellinen ja siellä sai tehdä omia hampurilaisia.
Experience: À la carte
•
Added: 13.10.2010
Aamutuimiin kukonlaulun aikaan otimme varmanpäälle ja pysähdyimme nauttimaan aamiaista ABC:n huoltoasemalla. Sen verran on nämä paikat tullut tutuksi ettei kovin pahaa pettymystä voi tulla. Perus hyvää ruokaa, suhteellisen siistit paikat ja auki aina! Aamiainen oli suhteellisen hyvä hinta muistaakseni alle 7e ja noutopöydästä saa syödä niin paljon kuin napa vetää. Tarjolla oli perus aamiaista, leipää, kasviksia, nakkeja, pekonia, muroja, puuroa..jne jne. Ainoastaa pekonit olisi saanut olla hiukan rapeammiksi paistettuja muuten tarjoilu oli ihan ok siihen nähden mitä odottikin.
Varmasti palaan toistekin.
---
Community
Images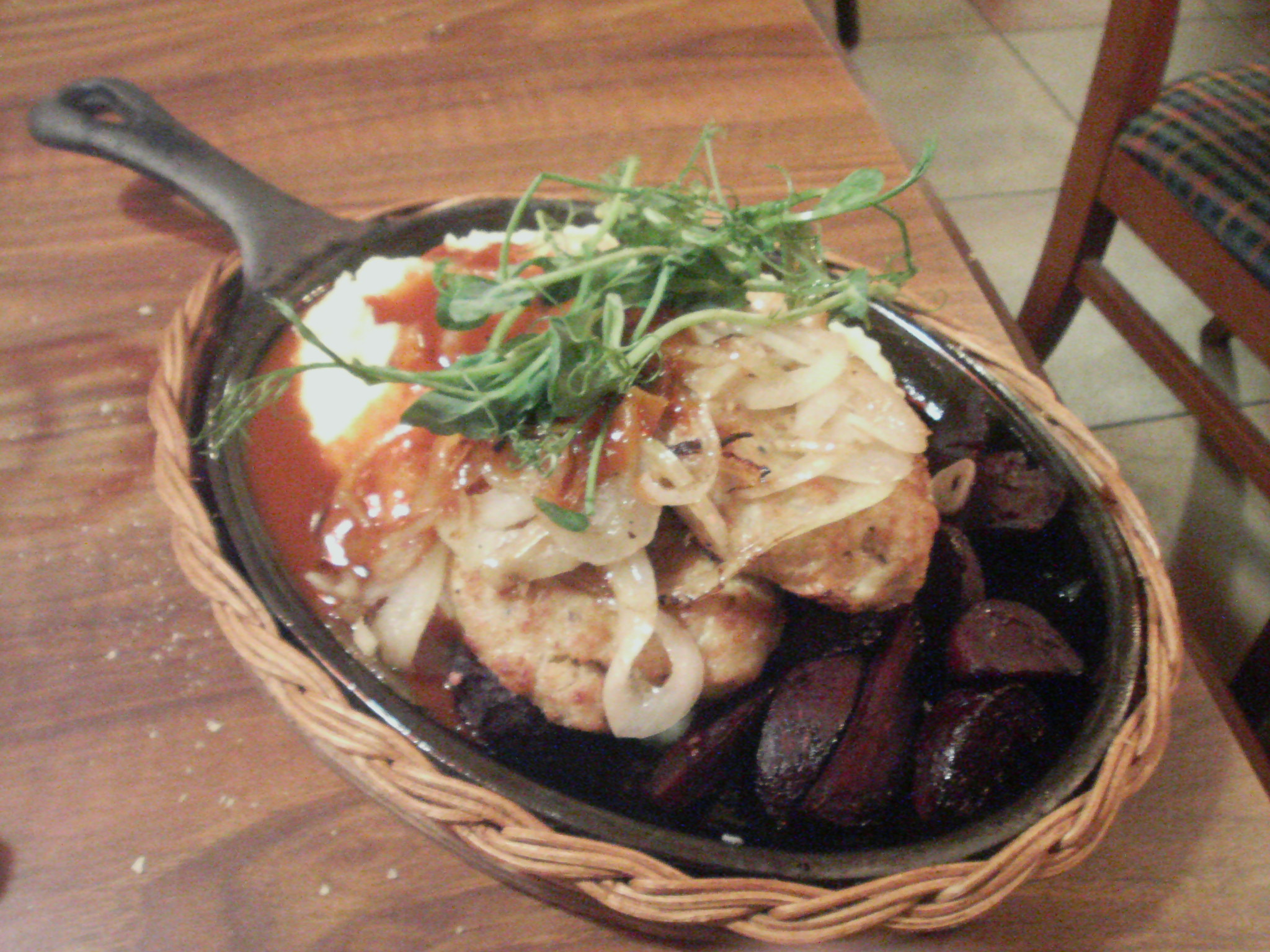 Fans (0)
These people have marked this restaurant as a favourite.
People interested in this restaurant (0)
---
Location
Options
---