Customer experience
---
Reviews (

67

)
Kävimme kymmenen hengen ystäväporukalla syömässä viikonloppuna. Keittiössä oli kuulemma jokin kaaostilanne päällä, mikä aiheutti jonoutumista tilauksissa. Tämän tiedon saimme valitettavasti vasta noin tunnin odottamisen jälkeen. Kolmen tai neljän tilaukset meni väärin, ja tarjoilijan reaktio tähän oli erittäin sopimaton. Puhahteluja ja lopuksi jopa yksi tuohtunut "Oh my god!". Episodin jälkeen kyseinen tarjoilija ei enää tarjoillut pöytäämme, vaan meitä palveli asiallinen ja ystävällisen oloinen tarjoilija.
Experience: À la carte
•
Added: 16.02.2020
Aivan tajuttoman huono, en voi suositella. Pihvi tilattu raakana, saatu täysin kypsänä. Väärät lisukkeet. Tarjoilijaan vaikea saada kontaktia. Reklamoin heti kun sain tarjoilijaan yhteyden, hyvä ettei kädestä pitänyt mennä ottamaan kiinni.
Vastaus oli reklamaatioon "Aijaa". That's it, ei mitään pahoitteluita. Ei ikinä enää.
Experience: À la carte
•
Added: 26.06.2018
Reviews older than 2 years
These reviews don't affect the average
Erittäin hyvä valinta, kun päivä oli muuten mennyt vähillä ruokailiulla. Tilaa oli hyvin ja sunnuntai-illaksi asiakkaita oli kuitenkin hyvällä vaihtuvuudella. Tarjoilijat olivat heti paikalla palvelemassa ja saivat asiakkaat miettimään valintojansa asiakkaan omista lähtökohdista.

Annoskoko oli nälkäiselle erittäin hyvä ja raaka-aineet laadukkaita. Toteutus toiveiden mukainen. Jälkiruoka oli hyvää, eikä jälkiruokien lisukkeissakaan oltu turhia säästelty. Taustamusiikki sopi hyvin atmosfääriin ja sai aikaan nostalgisia tunteita.
Experience: À la carte
•
Price: 35€
•
Added: 11.09.2017
Experience: À la carte
•
Price: 16€
•
Added: 16.01.2017
Bulkkiburgeria. On mistä valita, jokaiselle jotakin. Burgeri on kuitenkin bulkkia pahimmillaan, pihvi erityisesti. Ehkä se pakasteen paistaminen on sitten ruuanlaittoa.

Jottei ihan pelkkää negatiivista tule annettua, niin jos etsit mahaa täyteen, niin tämä on paikkasi. Burgereiden makukin menettelee, joten ei tarvitse irvistellä syödessä
Experience: À la carte
•
Price: 15€
•
Added: 13.12.2016
Hyvä paikka. Mahtavat burgerit
Experience: À la carte
•
Price: 16€
•
Added: 15.11.2016
Kävimme isolla porukalla pari viikoa sitten. Palvelu oli töykeää, tarjoilija ei selvästi pitänyt työstään ja joutui esim. kysymään monta kertaa tilauksia koska ei kuunnellut ensimmäisellä Paikan burgerit ovat kuitenkin ok ja isokokoisia josta mm. puolisoni pitää. Jos palvelu olisi parempaa, olisi kokemuskin ollut positiivinen. Potkut surkealle tarjoilijalle niin paikka paranee.
Experience: À la carte
•
Price: 15€
•
Added: 30.10.2016
Ihan valehtelematta, kaikista ravintoloista joissa olen elämäni aikana käynyt, olen täällä saanut tympeintä palvelua. Kaksi kertaa olen käynyt ja samoilla kerroilla sama miestarjoilija. Näiden kertojen välissä oli pitkä tauko, mutta oli jäänyt kyseinen henkilö negatiivisella tavalla mieleen. Käyttäytyminen mietä kohtaa tuntui tylyltä kuin meitä ei olisi haluttu sinne ja palvelu kehnoa. Ekalla kerralla pyysin juustoa hampurilaisen väliin, se unohtui ja tuotiin kylmänä jälkikäteen. Toisella kerralla sain kokonaan väärän annoksen. Hampurilaiset muistuttaa himpun verran kaupan eineshampurilaisia. Maku kuitenkin okei, vaikkei parhaasta päästä. Valkosipuliperunoissa maistuu tosi vahvasti valkosipuli, mikä ei toki haitannut koska pidän valkosipulista ja menin ravintolasta kotiin enkä ihmisten ilmoille. En aio mennä uudestaan.
Experience: À la carte
•
Price: 15€
•
Added: 15.10.2016
Olimme isolla porukalla liikenteessä Itsenäisyyspäivää edeltävänä lauantaina. Ravintolan ovista sisään astuttuamme saimme nopsaan huomata että monella muullakin oli sama ajatus. Paikka oli aivan täynnä ja naistarjoilija arvioi että kaksi erillistä 4 hengen pöytää saattaisi vapautua, tosin odotella olisi pitänyt x aika (plus porukkamme olisi tarvinnut jakaantua). Olimme jo lähdössä kun toinen, miespuolinen tarjoilija huikkasi peräämme ja viittoi seuraamaan. Hän vei meidät yläkertaan joka oli suljettu tulevia varauksia varten. Kysyi vielä vitsailevaan sävyyn että ehdimmekö syödä kolmessa tunnissa, koska silloin olisi tilan varaajat tulossa. Kolmesta tunnista taisi riittää puolet ja kaikille jäi todella hyvä mieli palvelusta. Saimme ruokailla täysin tyhjässä yläkerrassa omassa rauhassamme. Palvelu oli muutenkin kyseisen tarjoilijan kohdalta loistavaa, mutta tämä "privatilan" saaminen oli piste iin päälle sateisen ja kylmän päivän keskellä! Myös ruoka oli maittavaa ja tuli täydestä ravintolasta huolimatta todella nopsaan.
Experience: À la carte
•
Price: 20€
•
Added: 08.12.2015
Pihvin tullessa pöytään se oli jo kylmä. Tilasin pihvini kypsyysasteella medium miinus. Valitettavasti pihvini oli toisesta päästä täysin raaka enkä voinut syödä sitä loppuun. Tarjoilijattaremme oli niin ynseä, että totesin valitusten menevän kuuroille korville ja maksoin siis pihvini. Uudestaan en mene se on selvä.
Experience: À la carte
•
Price: 31€
•
Added: 07.11.2015
---
Community
Images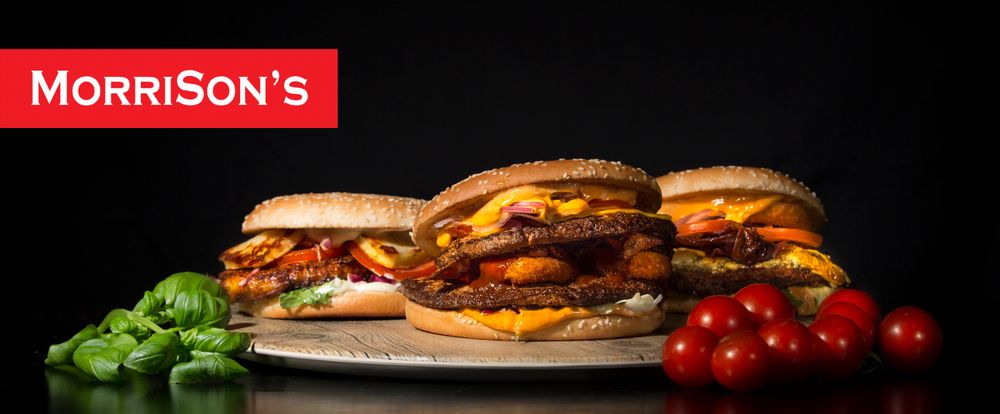 Fans (1)
These people have marked this restaurant as a favourite.
People interested in this restaurant (1)
---
Location
Options
---