alc990
8 reviews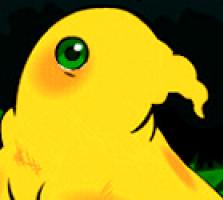 Badges
Reviews (

8

)
Reviews older than 2 years
These reviews don't affect the average
The *only* excellent Italian food in Helsinki, especially when it comes to pasta dishes and risottos. Lovely wine, great atmosphere and not very crowded. Every time I have been to Bistro, I did not need a reservation. All my Italian colleagues swear by it, which means a lot because they refuse to have Italian food anywhere else.
Experience: À la carte
•
Price: 30€
•
Added: 18.06.2009
---
Thai food at its best in Helsinki. I've only been there for lunch, which is very tasty and cheap. I liked that they offer more than the usual choices and that their sauces and spices are more interesting.
Experience: Lunch
•
Price: 10€
•
Added: 15.08.2009
---
Finally something different! I am really tired of eating rye bread, cheese, cucumber and porridge for brunch in every other place in Helsinki. Siltanen tries to bring in something new by offering themed plates. I took the vegetarian one which had a nice couscous salad, grilled veggies, egg and cheese. The food was good, the coffee is ok and the service is hopefully improving :) Absolutely loving their lamps and choice in background music.
Experience: Breakfast / brunch
•
Price: 15€
•
Added: 15.08.2009
---
Average and overpriced. The sushi was not exceptionally tasty or fresh. The menus are expensive and small. Without a doubt, I would take my 15 euros to kabuki next time :( That said, I thought the waiter was really nice and accommodating. Their jasmine tea is exceptionally beautiful, with a flower opening in the glass as more and more hot water is poured in.
Experience: À la carte
•
Price: 15€
•
Added: 18.06.2009
---
Delicious home made food for very little money. My dish was salmon with mashed potatoes. Not only was it delicious but it was huge! Literally an entire salmon in my plate. It came with a truck of mashed potatoes and a really nice salad, only for 10 euros. I was blown away. I can't name another place in Helsinki we're you can get so much value for so little money.
Experience: À la carte
•
Price: 10€
•
Added: 18.06.2009
---
Not only do I love this place, but I am addicted to it. I crave their meat dishes a little too often than I would like to admit. The best dishes in my book are the cumin lamb (also in the first picture above), boiled pork slices with chillies and the beef and octopus on an iron plate. The first time I went to dong bei hu I made the mistake of getting one of their cheaper fried rice dishes and they do not do the restaurant justice. Go for the meat!
Experience: À la carte
•
Price: 18€
•
Added: 18.06.2009
---
Lovely Thai food and really friendly service. Their spicy beef salad tastes exactly like the one I had in Thailand and their curries are really nice also. The lady who runs the place is very friendly and stayed past closing time to prepare my take out, when i absent-mindedly ran through their door at 9 pm. It's a place I keep going back to and would recommend warmly to others.
Experience: À la carte
•
Price: 12€
•
Added: 18.06.2009
---
Very friendly staff, the food was delicious and generously portioned, The wine list is short but carefully crafted. It was a pleasure to eat there and I will definitely go back again.
Experience: À la carte
•
Price: 18€
•
Added: 05.10.2008
---
---
Images
---
Followers