Customer experience
---
Reviews (

59

)
Perheen kanssa käyty täällä viime aikoina useampaan otteeseen. Yksinkertaisesti meidän mielestä (myös pienten lasten) pääkaupunkiseudun parhaita intialaisia. Tulisemmatkaan annokset eivät nojaa vain tulisuuteen vaan hienosti rakennettuun kokonaisuuteen - makumatkaan vivahteineen.
Experience: À la carte
•
Price: 14€
•
Added: 12.05.2016
Reviews older than 2 years
These reviews don't affect the average
Viikonlopun lounasbuffa perustasoa, valikoima sopivan laaja. Tähän hintaan saisi olla muutama maukaskin ruoka, mutta aika perustasoa oli.

Asiakaspalvelu erittäin niukkaa, ja vähän viileää. Kolmessa pöydässä asiakkaita.

Tarjolla buffassa salaattia/raastetta, sushia, kevätrullia, friteerattuja, 4-5 kastiketta riisille.

Sushit kinkkitasoa, lohi hieman kuivaa, inaritaskuja jne. Keskinkertaista.

Kevätrullat kuivia eineksiä, jopa keskimääräistä kuivempia.

Friteeratut freesin oloisia.

Kastikkeissa tuntui olevan sama pohja pääosin, ei erityismainintoja. Naudanliha saatu tyypilliseen tapaan kumimaiseksi, joka aina epäilyttää. Kasvisvaihtoehdot/tofut vähissä. Ihan maukkaita ja syötäviä, muttei mitenkään mieleenpainuvia.

Tuskin tulee mentyä uudelleen. Alueella hieman parempia tarjolla.
Experience: Lunch
•
Price: 14€
•
Added: 24.03.2015
Kävin täällä muutaman kerran lounaalla, mutta asiakaspalvelu oli niin epäkohteliasta ja välinpitämätöntä, että se pilasi vähitellen myös hyvästä ruoasta saatavan nautinnon. En siis käy enää ja kehotan niitäkin olemaan käymättä, joille asiakaspalvelulla on vielä väliä. Tällaista paikkaa ei kannata tukea. Sääli sinänsä, koska paikan ruoka oli hyvää ja sitä söisi mielellään useamminkin.
Experience: À la carte
•
Added: 10.03.2014
Todella hyvää intialaista ruokaa. Palvelu on nuivaa ja jopa epäkohteliasta, mutta se ei pilaa hyvää ruuan makua.
Experience: À la carte
•
Added: 20.02.2014
Aivan kauhea kokemus ja ruoka! Olemme tottuneet syomaan intialaista ruokaa mutta curry palacen ruokaa oli todella ala-arvoista ja ei maistunut ollenkaan kunnon intialaiselta ruoalta. Ja naan leivista sai tapella niin etta sai jokainen palasen lounas aikaan. Asiakaspalvelussa olisi myos parantamisen varaa ja lapsilta ei pitaisi veloittaa aikuisen lounas hintaa, varsinkin kun oli kyseessa 2 ja 4 v. Lapset.
Experience: À la carte
•
Added: 11.02.2014
Järkyttävin ravintolakokemus koskaan. Poistuimme ennen kuin pääsimme edes syömään. Meitä kohdeltiin erittäin halventavasti, kun pyysimme saada istua toiseen pöytään kuin siihen, joka meille osoitettiin. Ravintola oli lähes tyhjä, emmekä halunneet istua suoraan oven vieressä. Kohtelu oli pilkallista ja epäasiallista, ja kun pohdimme lopulta ääneen, pitäisikö meidän lähteä, omistaja tokaisi että kyllä, voitte vaikka poistua, ihan sama hänelle. Huh mitä kohtelua, ei alkeellisintakaan tajua asiakaspalvelusta! Emme mene kyseiseen paikkaan enää ilmaiseksikaan.
Experience: À la carte
•
Added: 13.01.2014
Lounasbuffalla puolison kanssa, kasvissyöjiä molemmat. Eipä mitään erityistä kerrottavaa. Kaksi kasvisvaihtoehtoa, jotka olivat ihan OK, mutta kuten sanottu, ei mitään spesiaalia. Saman tasoista saa siis yleensäkin tällaisista paikoista. Naanleipä hyvää, jugurttirhaita myös. Lounaspöntöt ottimineen olivat siivottoman näköisessä kunnossa, mikä alensi ruokailunautintoa huomattavasti. Toivoisin, että salin henkilöstö kiinnittäisi huomiota siisteyteen huomattavasti enemmän. Eipä tule välttämättä tänne enää mentyä.
Experience: Lunch
•
Price: 9€
•
Added: 30.12.2013
Loistava ruoka, hyvä palvelu. Suosittelen!
Experience: Lunch
•
Price: 9€
•
Added: 28.08.2013
Hyvää mutta hieman hintavaa.
Experience: À la carte
•
Price: 18€
•
Added: 08.07.2013
Aivan loistava ruoka aina, täällä ei ole tarvinnut kertaakaan pettyä ja aina on saanut poistua maha turvoksissa.
Experience: Lunch
•
Price: 9€
•
Added: 27.06.2013
---
Community
Images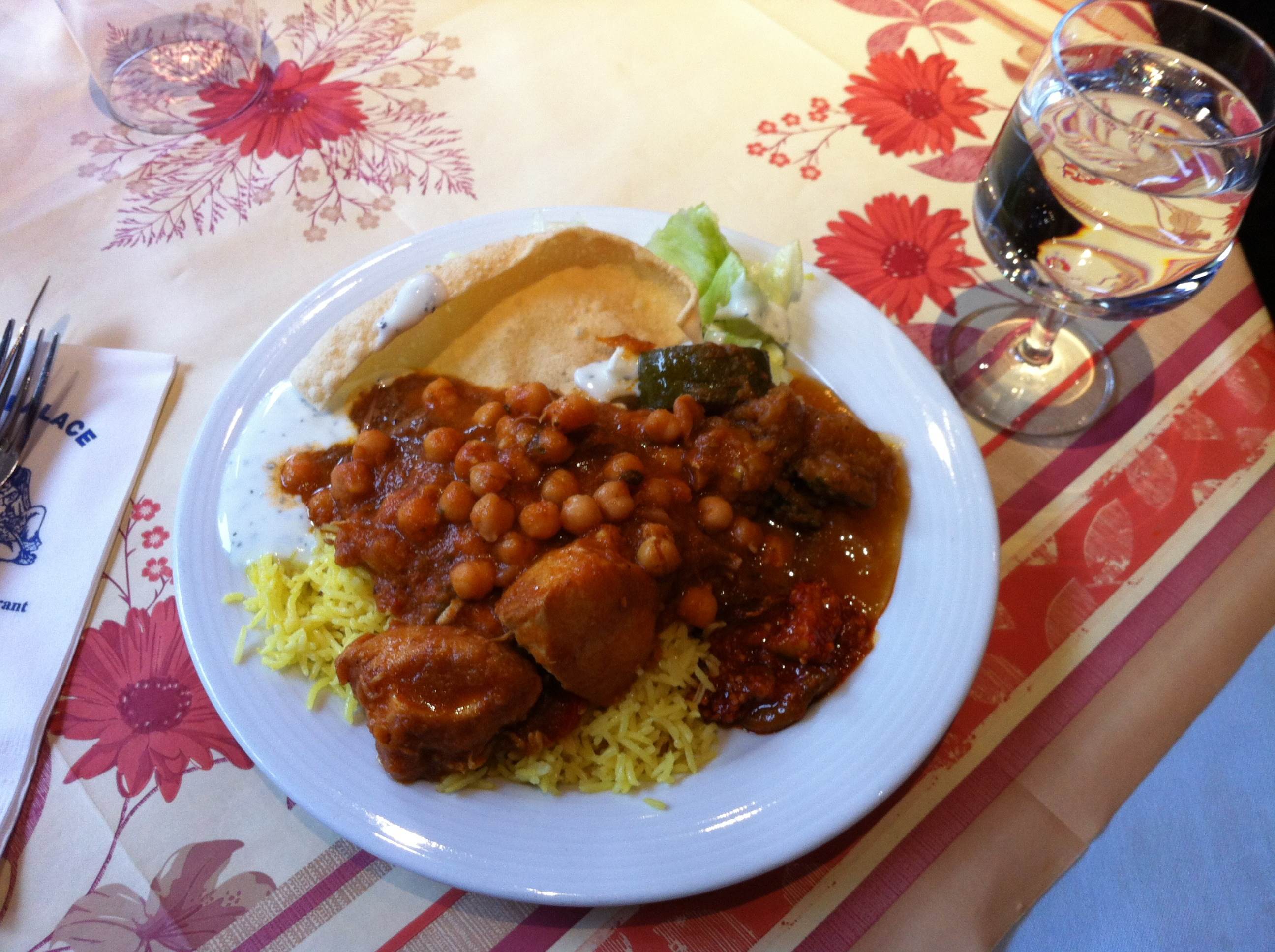 Fans
These people have marked this restaurant as a favourite.
People interested in this restaurant
---
Location