Customer experience
---
Reviews (

3

)
Ei ehkä aivan sisarravintolansa veroinen, mutta toki oikein mainio sushi shokudo. Paikka on jotenkin kalsa, koska muita asiakkaita ei ole lainkaan näin klo 15.30 arkipäivänä. Ehkä on niin, että tämä maittavaa ruokaa tarjoava ravintola on aivan liian syrjässä; Espoon väki on kaiketi vieressä sijaitsevan Ison Omena ravintolatarjonnan pauloissa.
Experience: Lunch
•
Price: 14€
•
Added: 09.02.2017
Reviews older than 2 years
These reviews don't affect the average
Eritäin suositeltava sushiravintola: laadukasta, tuoretta tavaraa,susheissa ei yliannosta riisiä. Harmillisen tyhjä, johtunee vastapäätä sijaitsevasta tunnetummasta susheja tarjoavasta ketjuravintolasta. Palvelu pirteää ja reipasta.
Experience: À la carte
•
Price: 18€
•
Added: 24.09.2015
Paikka on ehdottomasti yksi parhaista sushi-ravintoloista pääkaupunkiseudulla. Ravintola on hiljattain avattu ja vielä valitettavan tyhjillään, minkä seurauksena annokset tulevatkin pöytään ripeämmin. Miljöö on Tapiolan pikku ravintolaa sievempi. Olemme käyneet täällä sekä groupon diilillä että ilman. Annokset ovat olleet riittävän kokoisia ja kala aina tuoretta. Palvelu on ystävällistä. En keksi mitään kritisoitavaa. Tai no jos jotain pitää sanoa niin ehkä merileväsalaatti ei ollut minun makuuni. 10+ ja tulen uudelleen!
Experience: À la carte
•
Added: 16.09.2015
---
Community
Images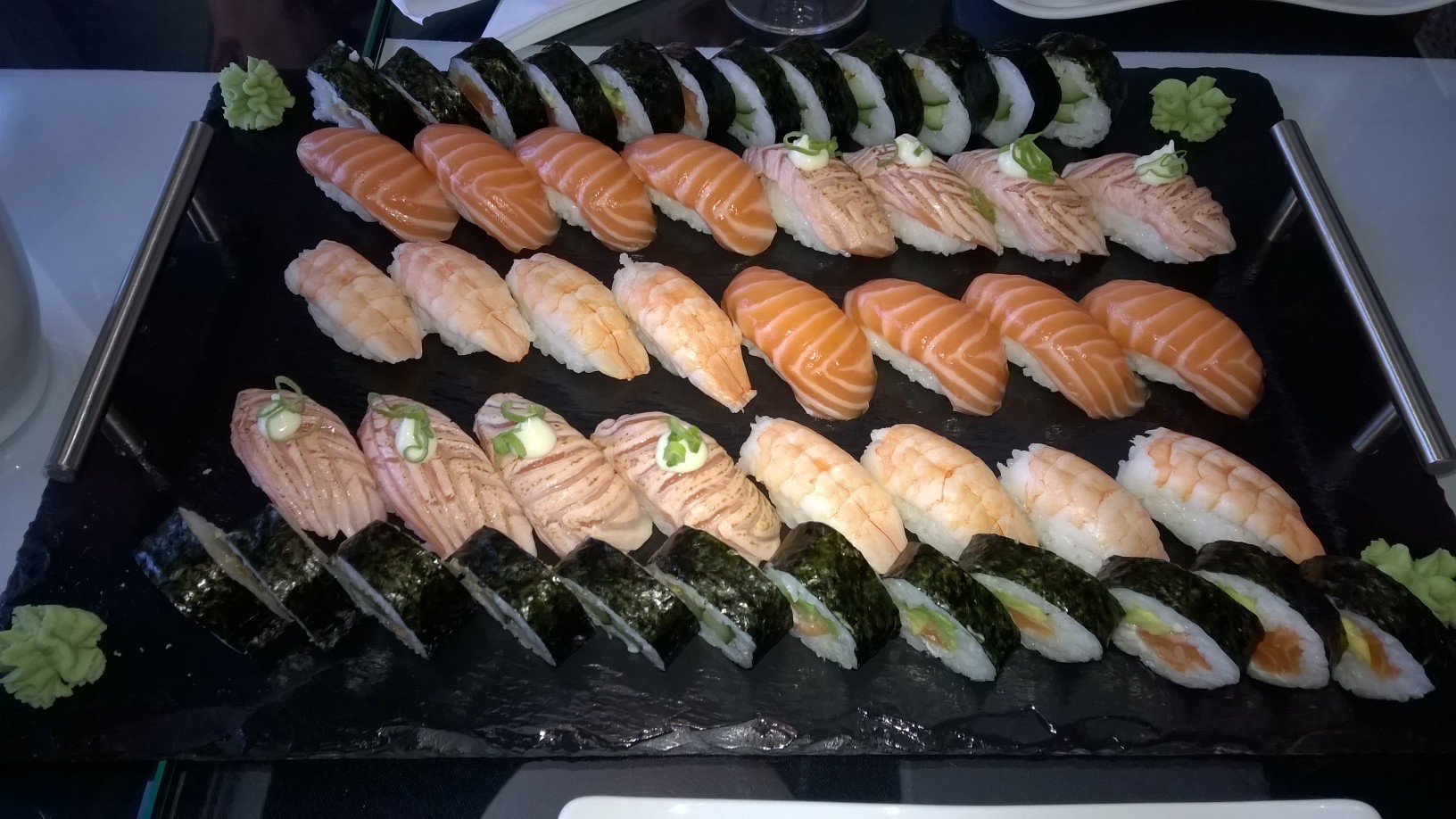 Fans (1)
These people have marked this restaurant as a favourite.
People interested in this restaurant (1)
---
Location
Options
---