Patisserie Teemu & Markus
Reviews (

6

)
Pari kertaa olen nyt kokeillut ja joka kerta ihastunut. Leivokset ovat aivan taivaalisia ja jokaisessa on ollut monta 'kerrosta' eri makuja. Joka suupala on herkkua!
Varsinkin kirsikka/suklaa leivos on mahtava.
Experience: À la carte
•
Added: 22.04.2016
Reviews older than 2 years
These reviews don't affect the average
Käyn Teemun ja Markuksen luona säännöllisen epäsäännöllisesti. Paikan luomukset tulivat tutuiksi jo Kiseleffin ajoilta. Nykyinen majapaikka on lähempänä keskustan vilinää, mutta kenties kuitenkin valtaväestön askelmerkkeihin nähden hieman syrjäisellä Yrjönkadulla. Sisätilat ovat pienet, mutta kodikkaat. Palvelu on aina nuorekkaan ystävällistä.

Olen syönyt täällä elämäni parhaan pullan. Se oli jonkinlainen nougatpulla ja lienee vielä valikoimassa. Viimeisin käyntini ajoittui Runebergin päivän tienoille, joten luonnollinen valintani kohdistui kyseisen herrasmiehen nimellä kulkevaan torttuun. Se olikin mehevän maukas, mutta ei välttämättä noussut valtiomiesluokkaan. Kahvi on aina laadukasta.

Tämä patisserie on pääkaupungin ehdotonta parhaimmistoa.

Lisää arvosteluja blogissani: http://tulinnainjasoin.blogspot.fi/
Experience: À la carte
•
Price: 4€
•
Added: 07.02.2016
Mahtavat leivokset ja hyvää leipää.
Korkealaatuista kahvia. Palvelu erittäin asiallista.
Experience: À la carte
•
Added: 10.01.2015
Vihdoin monen kuukauden jälkeen satuin olemaan keskustassa kahvilan aukioloaikaan. Kahvila on pieni mutta tunnelmaltaan oikein mukava. Palvelu oli tosi hyvää. Ostin valkosuklaa-passion kakkupalan, Macaron-leivoksen (eri kuin pelkkä keksi) ja vihreän teen. Leivokset olivat todella hyviä kauniisti aseteltuja. Loistava paikka piipahtaa ystävän kanssa ostosten lomassa tai vaikka iltapäivä treffeille.
Experience: À la carte
•
Price: 11€
•
Added: 27.08.2014
Tutustumisen arvoinen!
Experience: À la carte
•
Added: 29.11.2013
Helsingissä jo kuuluisat leipurit Teemu & Markus ovat avanneet leivoksiaan sekä leipiään tarjoavan pienen ja viihtyisän kahvilan aivan keskustaan, Yrjönkadulle. Käynnilläni ensimmäisellä viikolla kaikki asiakkaat eivät olleet vielä löytäneet paikkaa eikä vitriini ollut aivan täynnä herkkuja, mutta tarjolla olevat leivät ja leivokset näyttivät sitäkin paremmilta. Kokeilemani Black Forest -leivos sekä cappuccino olivat erinomaisesti tehtyjä, parempia leivoksia Helsingistä saa hakea. Erinomainen lisä kaupungin pienten ja laadukkaiden kahviloiden tarjontaan!
Experience: À la carte
•
Added: 05.10.2013
---
Community
Images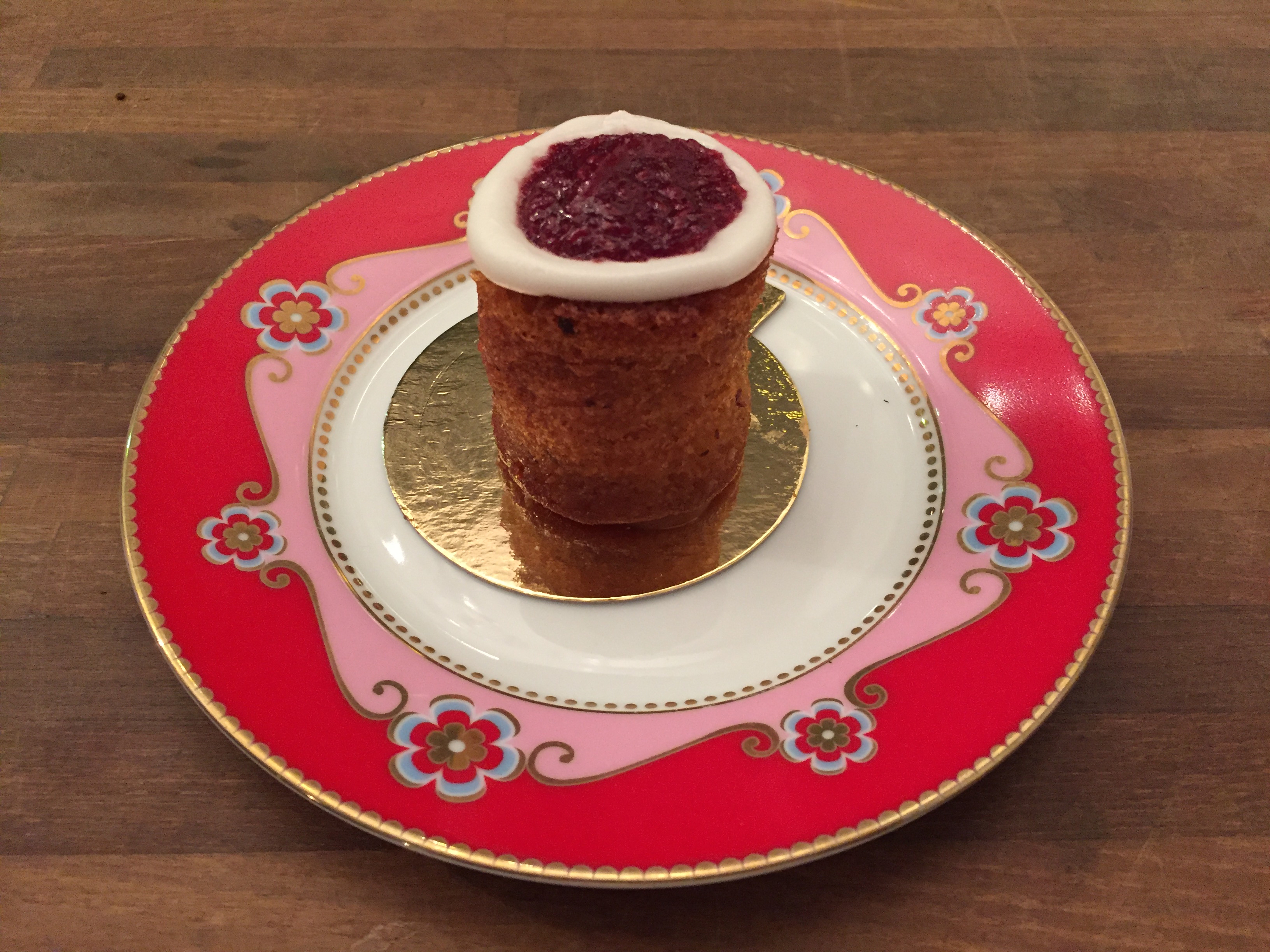 Fans (2)
These people have marked this restaurant as a favourite.
People interested in this restaurant (8)
---
Location