Reviews (

16

)
Reviews older than 2 years
These reviews don't affect the average
Todella huonot annokset. Tilattiin mukaan kolme pizzaa, ja kotona kun laatikot avattiin oli järkytys iso. Täytteet oli roiskittu miten sattuu pizzoihin, mm. sipulia oli lohkoina laitettu sekaan. Ihan kuin lohkottu sipuli kypsyisi uunissa siinä ajassa. Ala-arvoista toimintaa keittiöltä, ei tuollaisia voi päästää ulos asiakkaalle. Hinta kuitenkin sen verran korkea että pitää voida odottaa kunnon laatua. En suosittele enkä aio käydä uudestaan.
Experience: À la carte
•
Price: 13€
•
Added: 04.01.2015
Gluteenittomat pizzat olivat ala-arvoisia - miksi pitää erikoisruokavalioille sopivia vaihtoehtoja listalla mikäli jopa teollinen valmispakastepizza on parempaa? Hinnat koko ja erityisesti maku huomioonottaen törkeä. Toivottavasti ns. normaalipizzat ovat edes syömäkelpoisia.
Experience: À la carte
•
Added: 09.03.2014
Chiikastike loppu ja pizzat maistui hirveältä kun nuori kundi kuljetti mulle eilen Monster-pizzat kotia. Molemmat pizzat roskiin, pizzat eivät olleet tarpeeksi kauan uunissa. Yleensä pizza on ollut hyvää jopa erinomaista, mutta kun pizzoilla on kivasti hintaa ne voisi edes yrittää valmistaa hyvin?
Experience: À la carte
•
Price: 29€
•
Added: 15.06.2013
Osittain arvostelu koskee Kotipizzaa yleisesti. Eihän noilla ole ruoan puolelta eroja.

Ruohiksen Kotipizza ei nyt ainakaan siisteimmästä päästä ole. Aina vähän rasvainen tunnelma. Puhkiluettuja rasvatahrittuja seiskoja pöydillä. Jannu ottaa tilauksen vastaan. Istun odottamaan.

Kohta eteen tulee lätty. Se on vähän pienempi ja vähän kalliimpi kuin mitä normaalisti, täytteitäkin on vähän säästelty. Pinnalla kiiltää rasvalammikko.

Kotipizzoissa on kuitenkin se tietty maku. Luulen, että monille se on lapsuudesta tuttu, kun ei vielä ollut joka toisessa korttelissa kebab-pizzeriaa. Kotipizzassa on jotain mitä toisinaan kaipaa.
Experience: À la carte
•
Added: 03.12.2012
Experience: À la carte
•
Added: 07.05.2010
Very nice pizza with parma ham, rucola, cherry tomatoes and parmesan cheese. Lunch also included a drink. The service is OK.
Experience: Lunch
•
Price: 9€
•
Added: 30.07.2009
Decent ingredients, problems with taking our order over the phone--on two occasions we ended up with small pizzas when we ordered family-size.
Experience: À la carte
•
Added: 12.11.2008
Experience: Lunch
•
Price: 8€
•
Added: 21.07.2008
Siis tämä on Kotipizza? ? Eroaako nämä toisistaan?
Experience: À la carte
•
Price: 8€
•
Added: 22.12.2007
---
Community
Images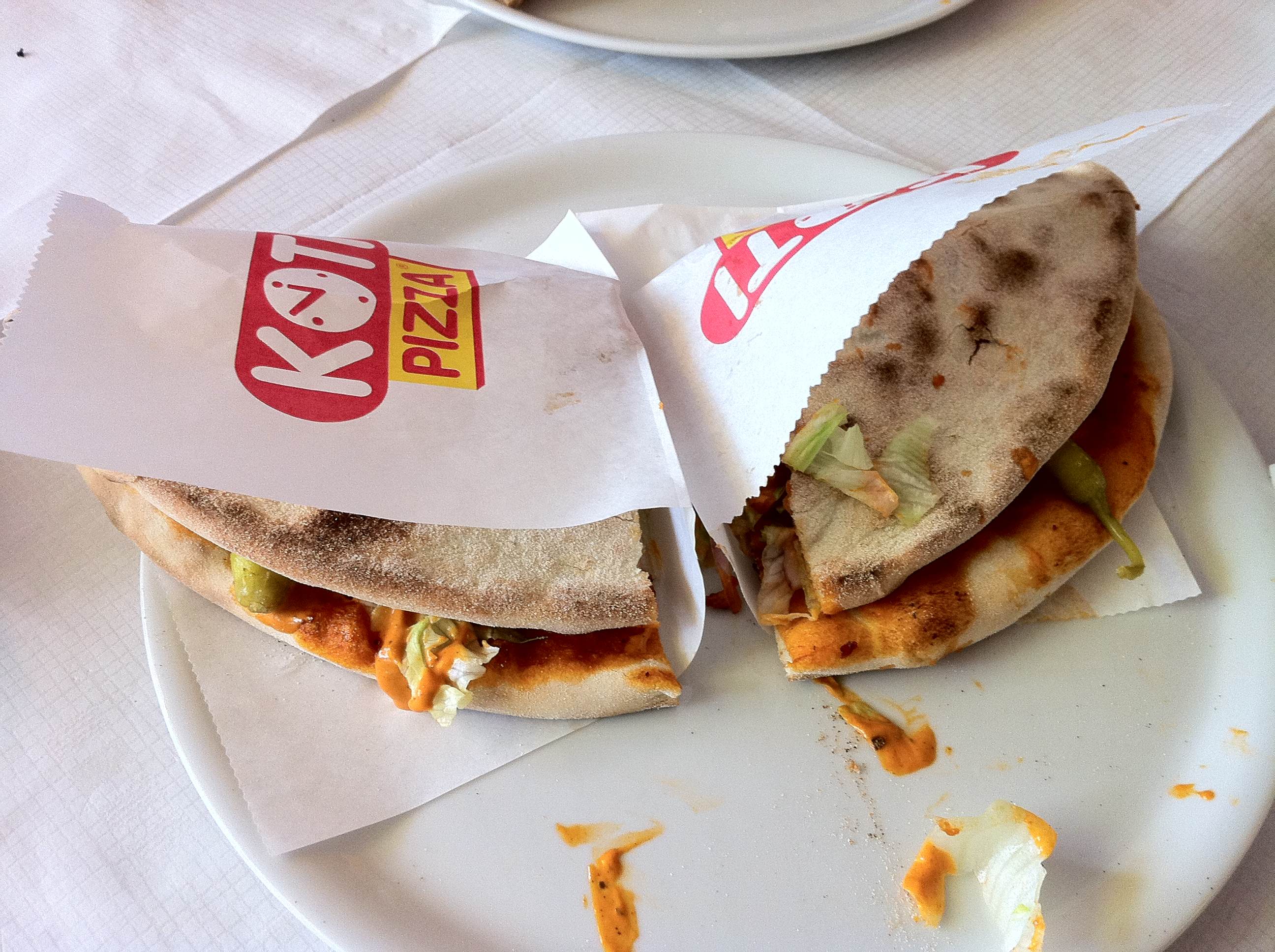 People interested in this restaurant (1)
---
Location