Sakura Gawa
chinese and japanese food
Customer experience
Child friendly
Vegetarian
---
Reviews (

48

)
Hyvin monipuolinen aasialainen lounaspöytä. Tarjolla on kiinalaisen ruuan lisäksi sushia ja usein myös jälkiruuaksi friteerattuja banaaneja sekä jäätelöä. Ruuat lounaspöydässä ovat maukkaita. Asiakaspalvelu on ystävällistä ja lapsille on tarjolla leikkihuone. Joskus omistajan poika viihdyttää pianomusiikilla.
Experience: Lunch
•
Price: 9€
•
Added: 28.08.2019
Ruokalajien sijoittelu oli hämmentävä: riisi, nuudelit ja keitto kääretorttuviipaleiden seassa kahvipöydässä, friitbanaanit värmärin reunalla takaseinää vasten. Tahmaiset siirappipurkit chiliastioiden vieressä värmärin päällä. Syömäpuikot löydettyäni totesin niiden olevan kertakäyttöisiä mutta moneen kertaan pestyjä. Chili ei ollut kiinalaista, vaan etikkapitoista sambal oelekia. Ja hapanimeläkastike tehty ketsupista. Eniten myötähäpeää herätti kinkkileikkeleviipaleista ja tortilloista väsätyt "wrapit". Käynti jää ainoaksi.
Experience: Lunch
•
Added: 18.03.2019
Reviews older than 2 years
These reviews don't affect the average
Erinomainen sunnuntailounas. Huomattavasti parempi kuin viime kerralla, mausteita oli nyt reilusti ja ruoka maistui oikeasti itämaiselle. Onko palaute mennyt vihdoin perille?
Experience: Lunch
•
Price: 12€
•
Added: 27.12.2015
Lounaalla ruoan rakenne vain yksinkertaisesti melko ala-arvoinen.
Experience: À la carte
•
Added: 26.10.2015
Tilasin mukaan friteerattua lohta. Annos valmistui nopeasti ja oli mielestäni erittäin kohtuullisen hintainen. Plussaa, että take away on mahdollista myös päivällä. Palvelu on ystävällistä, ja seuraavaksi pitänee testata lounasbuffet.
Experience: À la carte
•
Price: 8€
•
Added: 21.09.2015
Oikein hyvää ruokaa, mukava palvelu ja ihan nätti sisustus. Suosittelen!
Experience: À la carte
•
Added: 20.07.2015
Buffetissa ruoka jälleen viileää. Sama juttu oli edellisellä kerralla. Nyt valitsemme jatkossa toisen ravintolan.
Hinnat eivät olisi pahat jos ruoka olisi hyvää, mutta valitettavasti näin ei ole. Ruoka ei oikeasti maistu yhtään millekkään. Vissiin säästivät suolassa ja muissa mausteissa. Olen kuullut tästä paikasta paljon hyvää joten kokemus oli suuri pettymys. Ainoa plussa oli mukava tarjoilijapoika.
Experience: À la carte
•
Price: 11€
•
Added: 28.05.2015
Jättikatkaravut koostumukseltaan hirveitä, pakkasesta frittiin, hyi. Kastike oli valmista suoraan purkista. Ravintolan sisustus hieno.
Experience: À la carte
•
Price: 20€
•
Added: 23.03.2015
Sympaattinen pieni aasialainen ravintola keskellä Jyväskylää. Pidän sisustuksesta, se on aasialainen, mutta ei mielestäni överi.
Palvelu ihastuttavaa ja asiallista ja tehokasta.
Buffet on maistuva. Salaattipöytää voisi mielestäni monipuolistaa, mutta sushit ovat herkkua. Lämpimät ruuat ovat myös hyviä, en pidä kovin mausteisesta ruuasta ja täältä olen löytänyt omaan makuun hyviä vaihtoehtoja. Friteerattu kana on yksi parhaimmista joita olen ikinä maistanut.

Suosittelen ainakin kokeilemaan ja antamaan mahdollisuuden! Ja hyvä paikka olla ensikosketuksessa sushiin.
Experience: Lunch
•
Price: 10€
•
Added: 30.01.2015
---
Community
Images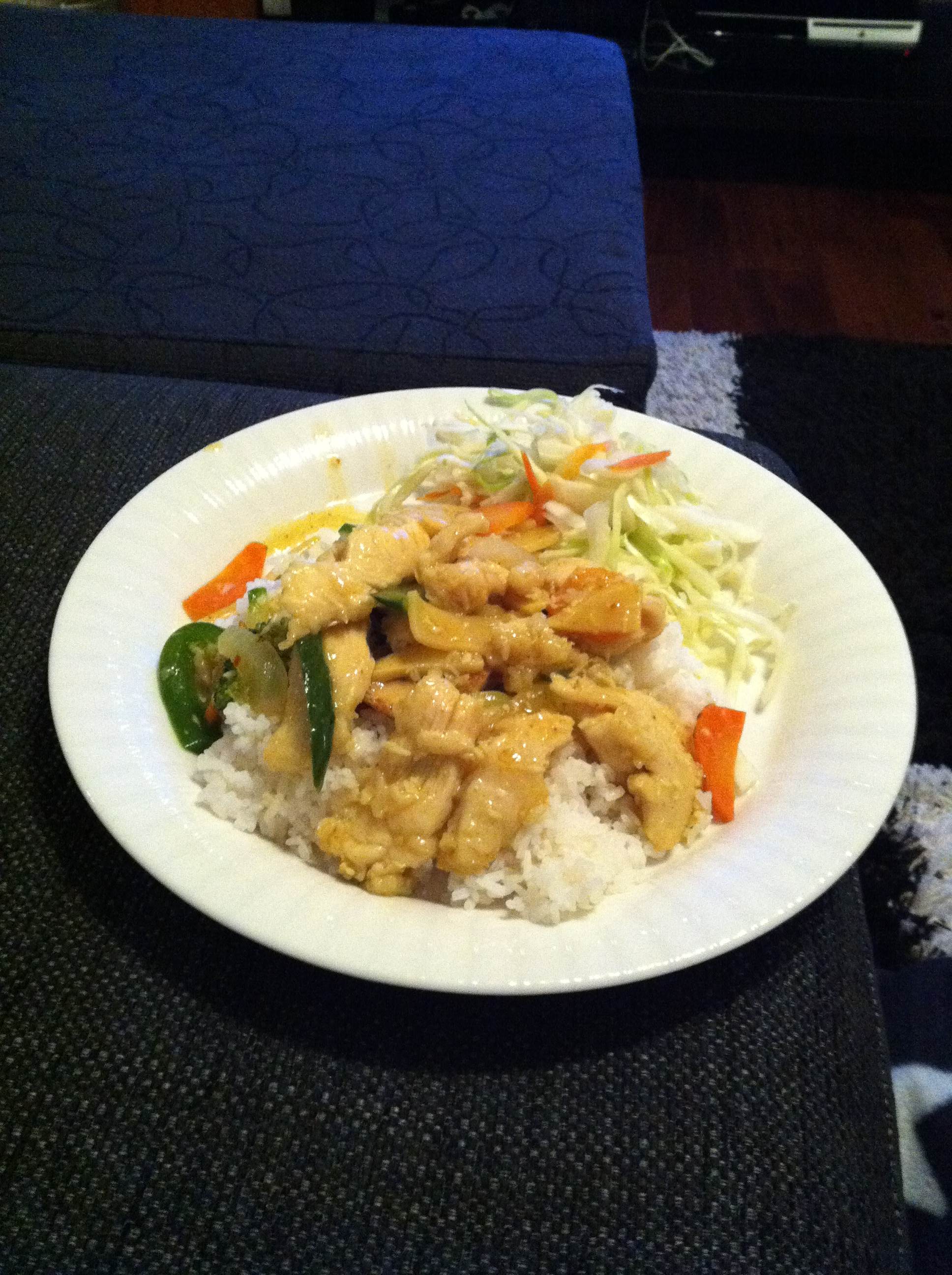 Fans (5)
These people have marked this restaurant as a favourite.
People interested in this restaurant (3)
---
Location
Options
---