Customer experience
Child friendly
Vegetarian
---
Reviews (

22

)
Pöydät likaiset, kanafilee huonosti kypsytetty, ranskalaiset maistuivat vanhalta. Ei oo hyvää ruoka ja on hieman ylihinnoiteiltu.
Omenamakuinen virvoitusjuoma oli kyllä kuitenkin hyvä.
Experience: Lunch
•
Added: 22.08.2018
Jouluinen lounasbuffet. Tällä rahalla ei parempaa saa. Joulubffet oli katettu sivummalle ja kassalta tiedusteltuani sain tietää mistä oli kysymys ruokailutilaan katetussa buffetpöydässä. Hinnastosta, enkä muualtakaan huomannut joulubuffetin olemasaa oloa 15.12.2017
Reviews older than 2 years
These reviews don't affect the average
Todella huono palvelu ja ruoka hyi hitto en tuu toiste.
Experience: À la carte
•
Added: 02.08.2015
Hinnoittelu todella sekava. Lisiä lisän perään, mutta täytyy myöntää että yllätyin ruuan laadusta. Hyvää oli ja annoskoko ihan passeli. Kiireiseen hetkeen edullinen lounas. Jäi ihan ok fiilarit kaikkinensa.
Experience: À la carte
•
Price: 6€
•
Added: 11.06.2015
Mautonta ei edes sivumakua annos todella pieni. Ruokajuomat (maito) pieni lasi 1,30€ joka on ylihinnoiteltu.Ei tee mieli enään käydä tässä ravintolassa syömässä eli ollaan käyty kaksi kertaa ensimmäisen ja viimeisen kerran.
Experience: Lunch
•
Price: 6€
•
Added: 25.05.2015
Pääruoka Leike ja jälkituoka sekä kahvi. EI mitään courmeta. Ei tällä rahalla voi enempää vaatia.
Hyvää perusruokaa ja vatsa täyteen edyllisesti.
Laatu kuin ABC ruoka mutta puoleen hintaans
Experience: Lunch
•
Price: 7€
•
Added: 20.10.2014
Jälkiruoat ainakin hyviä. Valikoima oli miellyttävän laaja, ja kaikki maistamani oli oikein hyvää. Hieman inhotti kyllä huomata lautasessa jotain likaa.
Experience: À la carte
•
Added: 23.02.2014
Nopea syöminen ja onneksi ei mitään hampparia, vaan kunnon annokset. Loistava! Hyvä yhdistys kauppalle ja ruokapaikalle.
Experience: À la carte
•
Price: 20€
•
Added: 12.01.2014
No, pitihän se lounas kokeilla. Vaikken Ikeassa muuten ole asioinut koskaan. Kasvispyörykät olivat pettymys. Maistuivat teolliselta ja tylsältä. Pesto aivan surkeaa, mautonta. Riisi ja kasvikset sentään jopa ihan hyviä. Nälkäänsä sen söi. Kaikki oli hinnoiteltu erikseen, salaattia myöten, jopa leivät! Kahvikaan ei kuulunut aterian yhteyteen, joka nyt on ihan perusjuttu. Kokonaisuudessa luonas tuli yllättävän kalliiksi. Koska kaikki maksaa erikseen. Ei innosta minua tälläinen konsepti. Paljon parempia lounaspaikkoja riittää. Ei motiivia käydä uudestaan.
Experience: À la carte
•
Added: 02.11.2013
---
Community
Images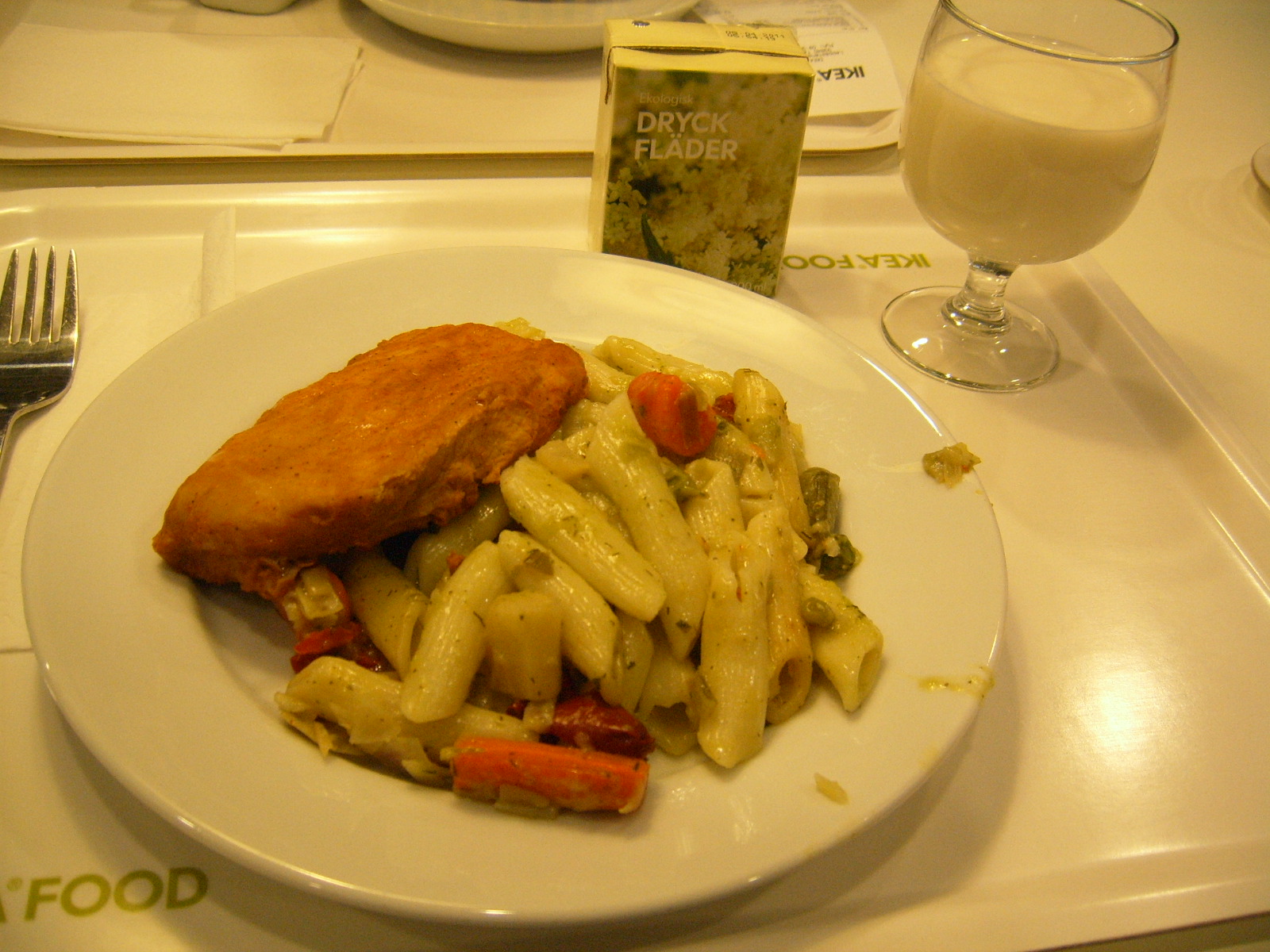 Fans (3)
These people have marked this restaurant as a favourite.
People interested in this restaurant (1)
---
Location
Options
---