Reviews (

47

)
Pikku Torre ollut muutama vuosi sitten varma paikka mikäli tehnyt mieli hyvää hampurilaista. .. Kolmen pohjoisessa vietetyn vuoden jälkeen ajateltiin käydä syömässä... En tiedä onko omistaja vaihtunut vaiko menty vain "kate edellä" bisnesmalliin.

Ruoka täysin mautonta, kaikki (siis aivan kaikki) tulee purkista. Mitään ei tehdä itse ja se kyllä näkyy sekä maistuu. Hampurilaisemme maksoi reilusti yli 20 euroa...
En mene enää toiste...
Experience: À la carte
•
Price: 20€
•
Added: 26.01.2019
Reviews older than 2 years
These reviews don't affect the average
Keskinkertaista pubiruokaa. Pikku-Torre tarjoaa melko perinteistä ja simppeliä pubiruokaa muutamien valtavirrasta poikkeavien oluiden kera. Itsellä lautaselle valikoitui bacon burger, mikä piti sisällään kahden liiankin tavallisen seesaminsiemenillä päällystetyn höttösämpylän välissä 200g naudan pihvin, salaattia, tomaattia, punasipulia, suolakurkkua, 2 rapeaa pekonisiivua, 2 sipulirengasta, savujuustoa ja kermaista pekonikastiketta, mikä antoi annokseen hyvää muhevuutta. Lisäksi annokseen kuului perusranut.
Annos oli ihan ok, mutta miinusta tulee perussämpylästä, valmiista ja lötköistä sipulirenkaista sekä vetisestä pohjasämpylästä, jonka päällä ja pihvin alla oli liiskaantuneet salaatit, tomaatit ja suolakurkut. Plussaa puolestaan tulee melko runsaasta ja kattavasta alkusalaattipöydästä, minkä ansiosta annoksen hinta oli vähintäänkin kohtuullinen. Salaattipöydästä löytyi mm. kanapastasalaattia, kurkkua, tomaattia, salaattia, oliiveja, siemeniä, nachoja, paahdettua sipulirouhetta sekä aivan loistavaa uunituoretta leipää. Paikassa oli hyvää myös melko suppea, mutta valtavirrasta poikkeava juomatarjonta. Burgerin kylkeen sopikin loistavasti Hartwallin uutuus Wheat IPA.
Paikan sisustus on tyypillinen sporttibaarin sisustus: yksinkertainen ja koruton, mutta siihen tarkoitukseen sopiva ja toimiva. Palvelu oli ystävällistä, mutta hieman ammattitaidotonta ja hidasta. Voisin suositella paikkaa kaikille huolettomasta syömisestä ja rennosta kapakkatunnelmasta pitävälle. Itse tuskin kuitenkaan tulee uudelleen enää mentyä.
Experience: À la carte
•
Added: 08.08.2015
Kävimme lounaalla pikku-Torressa ja melkoisen hyvä kokemus iskeytyi tajuntaan.

Lihapullat ja muusi suorastaan parhaimpien joukossa mitä on tullut maistettua. Kanafileet ja karjalanpaisti myös suussa sulavia.

En valita, mutta paistinperunat ei ihan niin hyviä. Perunat liian pieninä partikkeleina ja mausteet ei tässä niin miellyttäneet.
Experience: Lunch
•
Price: 10€
•
Added: 21.04.2015
Aiemmin ehdottomasti yksi Turun parhaista ruoka paikkoista, mutta viime aikoina (uutta henkilökuntaa) on palvelun taso laskenut huolestuttavasti. Tänään viimeksi sain talon hampurilaisaterian mukaan, mutta hampurilaisessa ei ollut sämpylän "ollenkaan". Viime ajat olen käynyt muualla syömässä ja olisin pitänyt niin tehdä tänäänkin.
Experience: À la carte
•
Added: 15.11.2014
Hyvä palvelu ja hyvää ruokaa.
Experience: À la carte
•
Added: 17.09.2014
Nihkeää palvelua ja mitäänsanomaton pihviannos, 25 eurolla saa Turusta hyvääkin ruokaa. Olen palvelun takia välttänyt paikkaa aiemmin, vältän jatkossakin.
Experience: À la carte
•
Price: 25€
•
Added: 16.08.2014

Kolmen tilatun härkäpastan lihat olivat kaameaa purukumia, pastan maku kaamea :)
Experience: À la carte
•
Price: 17€
•
Added: 27.06.2014
Ystävällinen maanläheinen palvelu. Ruoka hinta/laatusuhteeltaan erinomaista. Taustamusa(60-luku) toimi myös hienosti. Ainoastaan väärä kanava oli telkkarissa päälä ja sekin vaihdettiin kun pyysin.
Experience: À la carte
•
Price: 22€
•
Added: 08.06.2014
Pikku-torre on ehdoton lempparini. Varsinkin burgereita ja pastoja tulee syötyä usein, eikä kertaakaan ole ollut mitään valitettavaa.
Palvelu on aina ollut moitteetonta ja ruoka todella hyvää, vaikka "perusmätöstä" onkin kyse.
Myös kasvisruuat ovat täällä oikeasti maukkaita, mikä on mielestäni harvinaista monissa paikoissa.
Experience: Lunch
•
Price: 15€
•
Added: 30.05.2014
---
Community
Images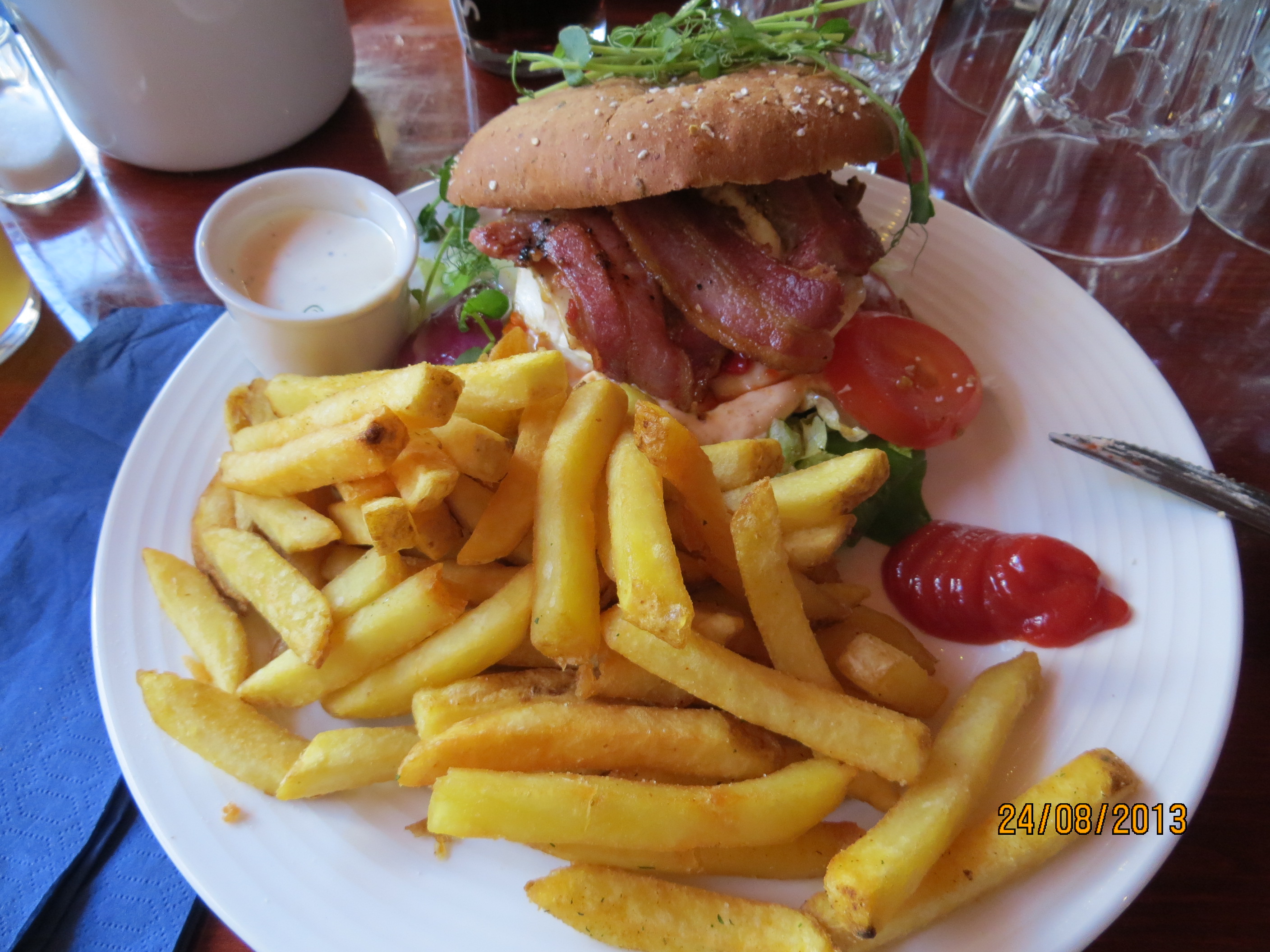 Fans (6)
These people have marked this restaurant as a favourite.
People interested in this restaurant (0)
---
Location
Options
---