SlowMoe
8 Recensionen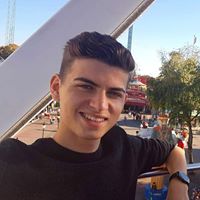 Badges
Recensioner (

8

)
---
Tasty Falafel for takeaway
I had a really good falafel pita with hummus, which they serve in different variations.
While waiting for the pitas to be made, we were offered free water and coffee.
I can really recommend Fafa's!
Upplevelse: À la carte
•
Tillagt: 22.05.2018
---
Cute little restaurant with super delicous buffet!
The service is really friendly.
The buffet is pretty small, but tastes great and is perfectly suited for vegans.
I specially liked the coffee and tea with spices, giving it an exotic taste,
Upplevelse: Lunch
•
Priset: 10€
•
Tillagt: 03.05.2018
---
Really good burgers in a sweet ambience.
Like all Hans im Glück restaurants, the interior is designed in the cute wood and birch tree style.
The menu plus names of the food fits in the topic of the German fairytale that gives the restaurant chain it's name.
You have a lot of options to choose, concerning the bun, toppings, sauces and side dishes. Food and drinks are pretty innovative.
Many vegetarian and vegan options.
Menu in English is available.
Upplevelse: À la carte
•
Tillagt: 02.05.2018
---
Shisha bar with a nice, arabian style atmosphere and super chill lounges.
Terace to sit outside with a view on a typical Schwabing street in summer.
The shishas are fine, Prices between 10€ and 14€ depending on the tobacco.
A big variety of drinks with standard Munich prices.
Music is basically the same every time and pretty repeating - Let's call it the "Despacito-Genre". Plus there's always some sport on the displays, Formula 1 or ice hockey.
Service is okay, sometimes a bit inattentive.
No food served.
Upplevelse: Frukost / Brunch
•
Tillagt: 02.05.2018
---
Huge menu with delicious mexican food.
Enough vegetarian and vegan options.
Service is friendly and the ambience is really lovely designed like a mexican farm.
Also a good spot for having some drinks with different cocktails.
Upplevelse: À la carte
•
Tillagt: 02.05.2018
---
Super friendly service, fine ambience and a super delicous pizza!
Most of the dishes contain meat or fish, almost none vegan alternatives on the menu.
Upplevelse: À la carte
•
Tillagt: 02.05.2018
---
It's a buffet that costs 9,70€.
They have a good salad buffet with many different vegetables and toppings (i.e. seeds).
There are three varying vegetable dishes which are also vegan most of the time.
There's always pizza, varying deserts and a soft ice machine.
Nice atmosphere and a good place for having a lunch with yout colleagues!
Upplevelse: Lunch
•
Priset: 10€
•
Tillagt: 02.05.2018
---
---
Bilder
---
Followers
Followers (1)
---
Lists
Bookmarks
---
Favorites