Reviews (

39

)
Ihan kiva kokemus. Ei moitittavaa mutta ei myöskään erityisiä kohteliaisuuksia. Peruspaikka.
Experience: À la carte
•
Price: 30€
•
Added: 05.06.2016
Annokseni vietiin naapuripöytään ja siellä aloitettiin syöminen ja hetken kuluttua pyydettiin tarjoilia paikalle koska oli väärä annos. Annos vietiin takaisin lämpölamppujen alle ja sieltä se tuotiin minulle. Kerroin tarjoilijalle mitä näin ja kysyin miten kehtaat tuoda sen annoksen minulle. Pyysin häntä kertomaan pomolle mitä oli tehnyt..
Experience: À la carte
•
Added: 04.05.2016
Reviews older than 2 years
These reviews don't affect the average
Olimme mieheni kanssa syömässä ja tilasin itselleni kanaa ja mieheni karitsan karetta. MIeheni annoksessa oli perunamuusin päällä hippunen lihaa ja pieni karitsan kare. Itselleni sain 5 perunaa, kastikettaja broilerin rintafileen ja kesäkurpitsaa muutama sentin pala sekä kaksi heinää. Itse en kehtaisi päästää keittiöstä asiakkaille tämän näköisiä annoksia. Olisin kyllä antanut palautetta paikanpäällä mutta en viitsinyt vieressä olleiden ruokailijoiden takia. Tämä oli viimeinen kerta kun Toreroon mentiin. Rossokin on jo jäänyt pois kokin osaamattomuuden takia. Kyllä annoksen pitäisi myös näyttää joltain, ei vihannekset ole niin kalliita etteikö niitä voisi lautaselle lisukkeeksi laittaa
Experience: À la carte
•
Added: 09.08.2015
Söimme lounaspöydän heinäkuisena arkipäivänä. Valikoima oli monipuolinen ja kaikkiin tarjottaviin oli panostettu mielestäni normaalia lounaskattausta enemmin. Jonkun mielestä pääruoat saattaisivat tosin olla hieman liian tulisia tai öljyisiä. Mukavana lisänä vielä pieni makea jälkiruoka kahvin kanssa. Parhaita lounaita, joita olen syönyt.
Experience: Lunch
•
Price: 10€
•
Added: 21.07.2015
Välttävää ruokaa ja töykeää palvelua. Pihvi meediumina oli yksi vitsi
Experience: À la carte
•
Price: 35€
•
Added: 13.06.2015
Kävimme perheenä pääsiäisenä syömässä paikassa jossa olemme uaein käyneet.
ruoka oli pohjanoteeraus annoksesta.
paras oli kun tarjoilija kysyi miten haluatte karitsanne...kypsänä vai meediumina...
ei olisi tarvinnut edes kysyä:)))
Lihaa oli noin 2cm ja pitkä luu ja lihassa yli puolet läskiä...
toiseksi härän poskea oli noin 2 ruoalusikallista...
hinta ja laatu ei täsmää mitenkään.
nyt meni tämä meidän ennen suosima ravintola pannaan.

Experience: À la carte
•
Price: 23€
•
Added: 07.04.2015
Palvelu erittäin ystävällistä. Hieno kokemus. Ruoka taivaallista. Ensinmäinen paikka jossa jaksaa syödä alkuruoan, pääruoan ja jälkiruoan ilman ähky oloa.
Experience: À la carte
•
Added: 25.01.2015
Härkää salaatilla, kyllä, mutta annoksen
salaatti kuin Rosson salaattipöydästä ja
liha sitkeän jänteistä ulkofilettä, piti olla parasta pihviliaa listan mukaan!
Nälkä jäi!!!! Odotimme tuohon 26 € hintaan
ruokaisaa salaattia ja kunnon pihviä!
Ei enää ikinä tänne syömään!!!!!
Experience: À la carte
•
Price: 26€
•
Added: 07.08.2014
Kiva uusittu ruokalista. Ruuat maukkaita, ja palvelu ystävällistä. Super mehevää luullista rintafilettä. Namskis! Tänne menen uudelleenkin!
Experience: À la carte
•
Price: 19€
•
Added: 29.07.2014
Todella hyvä kokemus, tänne voisin mennä uudelleen. Palvelu todella ystävällistä (jopa liiaksikin asti). Ruoka hintaan nähden loistavaa tasoa, kastike niin hyvää, että olisin voinut nuolla lautasenkin (annos: Valdeon broileria). Akupalaksi saatu tomaattikeitto olisi vaatinut rinnalleen leipää :)
Experience: À la carte
•
Price: 17€
•
Added: 10.02.2014
---
Community
Images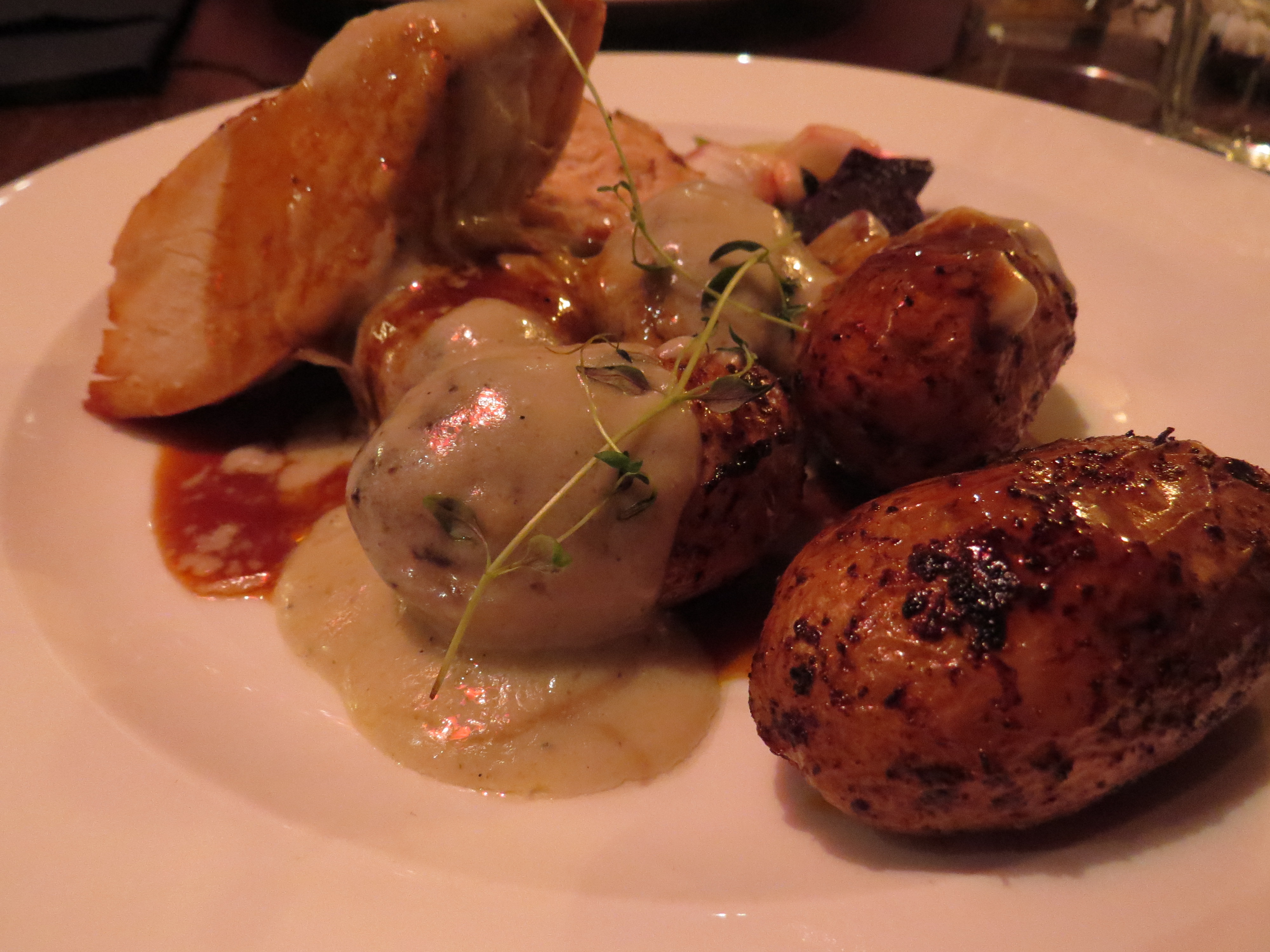 Fans (0)
These people have marked this restaurant as a favourite.
People interested in this restaurant (1)
---
Location
Options
---