Customer experience
Child friendly
Accessible
---
Reviews (

10

)
Nam! Olipa hyvää.. positiivinen yllätys! Paikka remontoitu tulipalon jälkeen täysin ja taidettu ruokaankin panostaa. Ulkonäöltään paras kebab annos mitä on vastaan tullut. Liha hyvää ja kastike (medium) erinomaista. Mukava yksityiskohta, että kastike oli erikseen pienessä kannussa.
Ystävällinen palvelu ja pöytiin tarjoilu. Astetta parempi kebab mesta! Iso plussa. Suosittelen!
Reviews older than 2 years
These reviews don't affect the average
Hmmm. ...useamman kerran syöneenä tämän paikan annoksia voisin sanoa,että ota kebabia mutta en välttämättä suosittele pizzoja...Ihan parasta täällä on joka kerta ollut pitakebabit.Ei kertaakaan ole tullut huonoa pitaa,aina hyvät setit.Kebab hyvää,kastikkeet hyvät,salaatti on hyvä kans - tästä 10 pistettä. Sitten ne pizzat....Ei niin hyvä.Melkein joka kerta pizza on ollut pienoinen pettymys ja paljon ruokaa tehneenä ja opeteltuani pizzan tekoa kotona(kotiuuneilla tosin) - osaan tehdä paremman pizzan himassa kuin täältä ostettuna...Liian vähän täytettä,kuiva ja liian tumma pohja,mauttomat täytteet ja orpo ulkonäkö ei saa minua enää syömään pizzaa täällä - valitettavasti. Mutta - kebabin takia kannattaa käydä :) Myöskin tilaamalla annokset tulee nopeasti,ruokalista mukana,runsaat kebabannokset + mukana tulee yleensä kosteuspyyhe ja kunnolliset ruokailuvälineet paperipussissa - tästä annan ison plussan kyllä. Suosittelisin kyllä omien kokemusten perusteella - ainakin sen kebabin puolesta!
Experience: À la carte
•
Added: 14.05.2015
Valtavat erot annosten koossa, riippuen siitä, kuka ne tekee. Nuoret miehet tekevät riskit annokset, mutta iäkkäämpi rouva pihtaa täytteissä, sekä lihassa että sooseissa. Kannattaa varoa, koska hinta on sama. Ja paksu poika polttaa pizzat.
Experience: Lunch
•
Price: 7€
•
Added: 21.11.2014
Parhaimmat pizzat Tampereella. Kana-ateriat myös todella maukkaita ,kastike todella hyvää.Kebab on ihan ok,en muutenkaan ole kebun suuri ystävä.Palvelu on asiallista.Olen hakenut ja tilanut tästä ravintolasta 2-4krt/kk noin 3,5 vuoden ajan ja en ole kertaakaan sairastunut heidän ruuista.Suosittelen
Experience: À la carte
•
Added: 13.06.2014
Jos haluaa jonkin sortin ruokamyrkytyksen tai ainakin ripulin suosittelen, kaksi kertaa käyty eka kerralla tyttöystävälle joku maha tauti ja nyt minulle että ei liene sattumaa enään!
Experience: À la carte
•
Price: 8€
•
Added: 19.04.2014
Tampereen keskustan parhaat pizzat. Kebabeista en osaa sanoa. Eivät järjettömän kokoisia, mutta laatu korvaa määrän.
Experience: À la carte
•
Price: 8€
•
Added: 14.01.2014
Keskitason kebab-mesta, joskin kuten edellä mainittua laatu vaihtelee hiukan eri päivinä. Pizzat ovat vielä kokeilematta.
Experience: À la carte
•
Price: 8€
•
Added: 17.11.2013
Ruoan taso vaihtelee todella paljon, hyvänä päivänä Tampereen parhaita kebabeja, listalta kannattaa kokeilla esim. kebab valkosipuliperunoilla tai rullakebab.
Experience: À la carte
•
Added: 13.05.2013
Tampereen surkeimmat ja pienimmät pizzat. Kebabit on ihan syötäviä mutta pieniä. En suosittele.
Experience: À la carte
•
Added: 25.09.2011
Kuiva ja mauton (niin pizza kuin kebabkin), liian vähän kastiketta ja liha ei maistu oikein miltään. Laatuunsa nähden aivan liian ylihinnoiteltu.
Experience: À la carte
•
Price: 7€
•
Added: 15.07.2009
---
Community
Images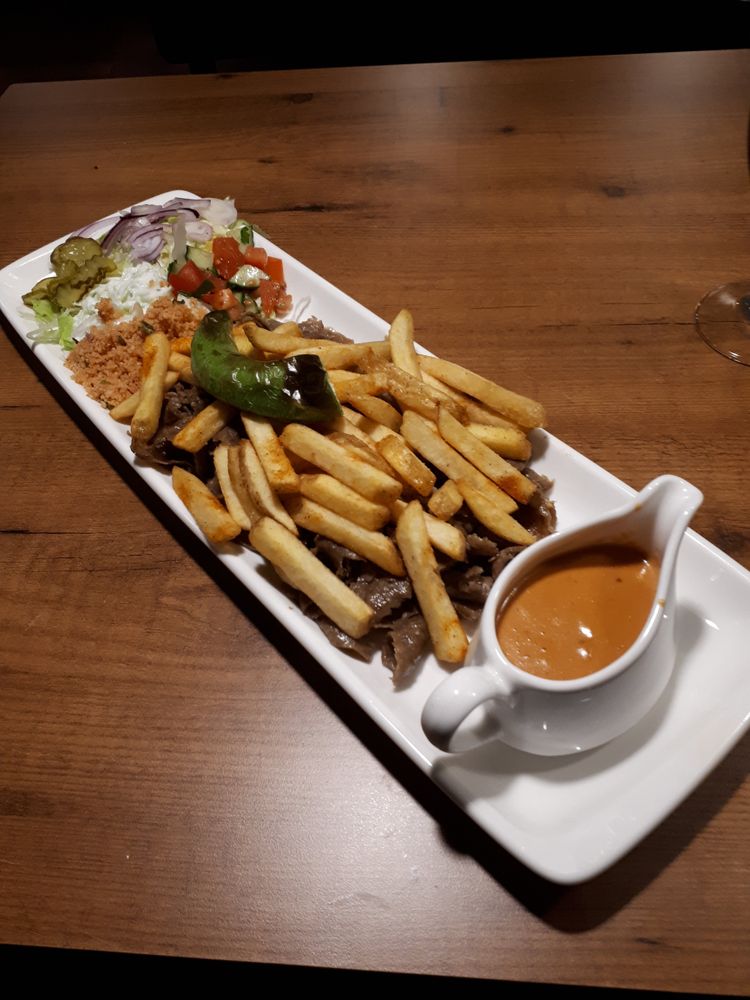 Fans (0)
These people have marked this restaurant as a favourite.
People interested in this restaurant (0)
---
Location
Options
---