emelle
28 reviews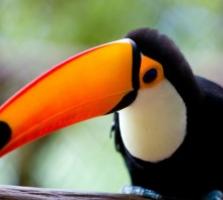 Honesty, intelligence and skill in the kitchen; waiters who enjoy the job; elbow room.
Badges
Quality critic: Received the most +votes
Reviews (

27

)
Reviews older than 2 years
These reviews don't affect the average
Ostensibly a Thai restaurant, this place serves sort of Asian stuff, buffet-style. Other reviewers have complained about the quality of the sushi but as it only costs an extra euro on top of the basic 7.90 price tag - what does one expect? It's OK. The salad buffet has roughage (about all you can say about it) and the hot dishes range from a very nasty chicken massalman (horrid bits of potato) to rather delicious satay chicken sticks, depending on the daily menu. Avoid the sweet and sour pork like the plague but the garlic beef or pork are both good, and the vegetables mostly fresh. The turnover is fast, however, and things have a fresher feel/texture/flavour than in similar shopping mall-type outlets. A place to go when starving and scruffy - with lots of people-watching as commuters stream past into the metro. Good price-quality - not a gourmet experience.
Experience: À la carte
•
Price: 8€
•
Added: 28.10.2010
---
Very well-flavoured dish of soft corn tortillas stuffed with juicy chicken in a bean sauce topped with shredded salad, white cheese and some fresh coriander - unfortunately slightly spoiled by arriving luke warm. I'm a slow eater and my food generally ends up that way, so no big deal - but a kitchen that sends out food piping hot inspires, er, confidence. Complimentary nachos and dip preceded the main course, though they seem to have dropped the soup that other lunchers talk about.

Service is warm and friendly; scruffy-cosy atmosphere.
Experience: Lunch
•
Price: 10€
•
Added: 03.03.2011
---
I like this place. Easy-on-the eye-decor in earth and stone colours, plenty of elbow room, a good bowl of fresh pasta, salad, bread & coffee for 10€ at lunch - and regular customers still filing in and and enjoying themselves at 2 pm. Only one guy up front, and he was efficient and friendly (and pursuasive about a small measure of wine to go with the food - 3€, I think). It's got all the signs of somewhere to revisit as soon as possible. Must try it for dinner asap.
Experience: Lunch
•
Price: 10€
•
Added: 27.10.2010
---
Lunch in a Michelin-starred restaurant at this price seems like a steal - and the food was almost flawless. A razor clam with dill oil and a magical oyster powder as an amuse bouche; a delicious piece of whitefish - how was this prepared? not exactly raw, but not exactly cooked either - with some interesting bits and pieces including a slice of indescribably delish celeriac jelly (?) and a dill sauce; meltingly tender veal cheek with cognac sauce and some exquisite rolled ribbons of beetroot and a few slightly underdone bullets of same; finally a deconstructed 'rahka pulla' with little chunks of rich cake, dots of raisin puree, piped buttons of cream cheese mousse and a teaspoon of ice cream topped with a slightly unsuccessful coagulated 'foam'.

The service was expert and extremely friendly. The staff obiously picked us as chatty and obliged, though were more reserved and correct with other customers who presumably didn't want that kind of atention. I liked the decor: it was unobtrusive and comfortable, with some clever flowers. A fantastic dining experience.

Or, it would have been if I had the appetite of a mouse. The two pieces of protein were basically a forkful each and all the amazing bits and pieces of accompaniment were dots and smears and flakes and dustings. The major part of the cost in a place like this is the staff, the detail - the labour, in other words. An extra 50 grammes of protein and, say, a thick potato pancake or a carrot timbale - and a couple of euros on the price - would mean customers wouldn't have to hurry off for a few tapas afterwards to fill up the gaps.
Experience: Lunch
•
Price: 29€
•
Added: 27.03.2011
---
I'm not sure if it is the ideology behind this cafe or the fairly decent fresh sandwiches, soups, salads and cakes that actually appeal. It's a cafe for the student-at-heart. If you want a slow brunch on a Saturday morning - when there are surprisingly few places to have a slow wake-up in good company - this is definitely an option. Good breakfast drinks and a sandwich or croissant breakfast option. Such a shame they don't capitalise on their values with not just fresh, but actually tasty food.

For example, they have good bread for the sandwiches, but sliced like doorstoppers and rather lean on filling. And soups are often lacking in that absolutely essential soup characteristic: great flavour. A pretty awful wrap cum tortilla thing with a bit of something slimy in it and a lot of nude salad which I watched a companion poke at and then largely ignore. Baked spuds with a scoop of cold tuna mayo on the side. All sort of exhibiting worthy intentions but not very delicious.

However, I've had great carrot cake here, though this morning as they opened at 11 they had some pretty shameful pieces of old pie on display that should have been binned - this is unusual.

But, a huge plus, it's not part of a chain and it offers a distinctive experience - and food is clean and honest, if sometimes a bit lacking in inspiration.
Experience: À la carte
•
Price: 12€
•
Added: 12.03.2011
---
Lovely location and a stylish, airy ambience with efficient staff - our waittress was friendly as well. Sunday brunch can be such a treat and I rather like a self-service buffet because it is usually the first food of the day and appears after 12 so one is ready to get serious with lots of good stuff. A table-served main course is also a plus. But seriously! The fish - smoked trout - was fridge-cold, fridge-stale, really awful; the salads of root vegetables were on the turn; the pate was a poor joke; the shrimps distinctly uric. My foodie teenage son (of big appetite) left almost everything on his plate after tasting it. An embarrassing disappointment as we had with us a foreign guest who knows his food. The table-served mains were slightly better. Awful puds. I'd like to say that I would try it again because of its lovely location and potentially casual-sophisticated ambience. But sour fish and fizzy roots? I don't think so.
Experience: Breakfast / brunch
•
Price: 33€
•
Added: 28.10.2010
---
Comfortable restaurant in a central location. A 'usual suspects' Indian menu. Service was very swift on a quiet Sunday night which underlined the depressing possibility that there wasn't a chef in the kitchen. The food was a bit tired; even the little salads that turned up with both starter and main course seemed to have been cut up a couple of days prior and the shrimp in spicy batter were - inexcusably - microwaved rather than cooked to order. The assorted tandoori platter likewise gave the distinct impression of having seen the tandoori oven rather a long time ago and the microwave somewhat more recently. The food (with the exception of the soggy shrimp batter) was not as bad as the previous reviewer's experience but there was nothing really good about it either. Nothing fresh, sparkling or indicative of thought and care in preparation. The portions were generous and prices reasonable.

The waiters rely on the menu-by-numbers system, got one of our starters wrong and delivered the mains as "52" and "56" or whatever. So naff it was funny.
Experience: À la carte
•
Price: 27€
•
Added: 07.02.2011
---
Must say that this was second choice for Saturday lunch - but Chez Dominique, which advertises itself as being open until 3 p. m. wouldn't accept us at 2 because the 'kitchen is closed'. However, a good meal was had in any case.

Gastone belongs to the class of restaurant that favours tablecloths and 'real' napkins which, as a downside, means that things look tired if the napery is poorly ironed - as it is. Service was attentive and swift, however. Warm and delicious house-baked bread with an olive oil/balsamic vinegar dip arrived promptly and the starter of seared scallops & shrimp with aioli wasn't far behind (not 'tiger shrimp', by the way, despite the promise of the menu, but perfectly cooked). I like a good gap between courses so didn't mind the wait for main course that my companion commented on. My grilled veal fillet was wonderful and the rosemary-scented lemon sauce a perfect accompaniment (though it had a 'skin' on arrival - hate it when sauces have skins but at least this was a thin one). You choose your accompaniments - risotto, chips, tomato salad - and my green salad was pleasant, though as the portion of meat wasn't huge next time I will order some starch. But there WILL be a next time, which says it all.
Experience: À la carte
•
Price: 35€
•
Added: 05.03.2011
---
It's not really fair to rate a restaurant on a single visit but as I don't suppose I'll go back, here's my pennyworth. A soup buffet is a very odd sort of food venture. I think the owner used to have the soup kitchen in Hakaniemi Market where it worked - and still works - extremely well. You order a bowl of soup; it's delicious and so is the bread and olive oil/balsamic vinegar it comes with. But a soup buffet? What is one supposed to do with that? The day I visited I tried two and felt waterlogged. Should have stuck to one, I suppose - but then, what is the purpose of a buffet? One soup was carrot - which was, well, carrotty. The other a slightly meaty borscht thingy. Decent bread and little plastic cups of olive oil to dunk. Not much fun altogether though the ambience is restful and roomy and the host - the owner? - very obliging. But a soup buffet? I think it would be better if the quality and variety of the raw ingredients were upped a whole lot and customers simply chose a single one and were served a good big bowl of it.
Experience: À la carte
•
Price: 9€
•
Added: 28.10.2010
---
This is a good lunch choice for the area, in my opinion - not cheap or particularly memorable, but comfortable portions of well cooked food. A decent central dining terrace in summer. A grain-fed chicken breast on a good polenta with a rich demi-glace is something I have since served myself at home. A good dish. Service not memorable, so presumably not awful either.
Experience: Lunch
•
Price: 24€
•
Added: 28.10.2010
---
---
Images
---
Followers
Followers (2)
---
Following (2)
---
Lists
Bookmarks
---
Favorites