Reviews (

155

)
Elämys&kokemus.
Siisti ja hienoa ruokaa johon ei voi kyllästyä.
kävin ravintolassa loppukesästä.
kirjoitin käynnistäni myös blogiini:
http://aitoaarkiruokaa.fi/ravintola-olo/
tervetuloa lukemaan.

Experience: À la carte
•
Price: 147€
•
Added: 26.12.2016
Kokemus, elämys miksikä voisi luonnehtia. Olimme vkl syömässä menu matkan juustoineen . Ruoka kieltämättä hyvää ja yllätyksellistä, palvelu oli virkeää sekä ystävällistä. Tietysti status ja muu tuo hieman hintaan mutta olihan se sen väärti.
Experience: À la carte
•
Price: 124€
•
Added: 13.06.2016
5. 5 tuntia kestänyt pisin menu. Tarjolle laitto oli kohdallaan ja raaka-aineet tuoreita. Oli pääosin hyvää, mutta vielä kaukana siitä mitä chez dominique oli aikoinaan. Jotkin kikkailut eivät toimineet täysin. Menun hinta viinien kera 315€/nuppi.
Experience: À la carte
•
Price: 165€
•
Added: 27.05.2016
Nautimme todella paljon kokonaisuudesta ja iloitsimme yksityiskohdista! Henkilökunta toi hienosti esille annoksien tarinan ja ruoan esillepano oli selkeää sekä hivenen ilkamoivaa. Kaikki ruuat sopivat toisiinsa ja viiniehdotukset tukivat retkeä. Olon miljöö on Emoa (oma suosikkini) valoisampi ja aavistuksen modernimpi. Hienoja kokemuksia molemmat!
Experience: À la carte
•
Price: 49€
•
Added: 26.11.2015
Eihän Oloon vaan voi pettyä, eihän? aina yhtä loistava.
Experience: À la carte
•
Added: 20.11.2015
hyvä kun takamus oli penkissä johan rupesi ruoka-annoksia tulemaan pöytää. Alkudrinkkiä emme olleet edes ehtineet maistamaan...Parhaimmillaan pöydässä oli 5 kahdelle jaettavaa annosta, kaikki kylmiä...10 ruokalajin maistelumenuu sisälsi yhden ns. lämpimän ruuan joka ei todellakaan ollut lämmin.. Melkoinen pettymys moisesta hinnasta
Experience: À la carte
•
Price: 244€
•
Added: 11.11.2015
Mukava läksiäistilaisuus OLOn Creative Kitchenissä. Erittäin hyvä huolenpito ryhmästä koko illan.
Ruoka oli todella, todella maukasta ja innovatiivista. Viinit olivat osuvat kuhunkin annokseen. Tulen toistenkin!
Reviews older than 2 years
These reviews don't affect the average
Upea kokonaisuus. Eri kokoisia annoksia, jotka kaikki toinen toistaan maukkaampia. Rohkeita yhdistelmiä jotka takaavat huikeita makuelämyksiä. Annokset ovat lisäksi tyylikkään näköisiä. Palvelu ammattitaitoista ja ystävällistä. Ravintolassa vierailu on oikea elämys. Suosittelen!
Experience: À la carte
•
Price: 109€
•
Added: 21.09.2015
Mahtavat menut, ei voi muuta kuin taputtaa Terävälle. Suolainen hinta - joka tosin ominaista Michelin ravintoloille - estää menemästä useammin, mutta joka kerta yllättää erinomaisuudellaan ja miellyttävällä palvelulla. Mukavaa, kun tarjoilija pysyy samana, lukuunottamatta keittiön henkilökuntaa, jotka myös kertovat intohimolla annoksista. Pieni miinus veden laskutuksesta hintaa kertomatta.
Experience: À la carte
•
Price: 150€
•
Added: 27.06.2015
---
Community
Images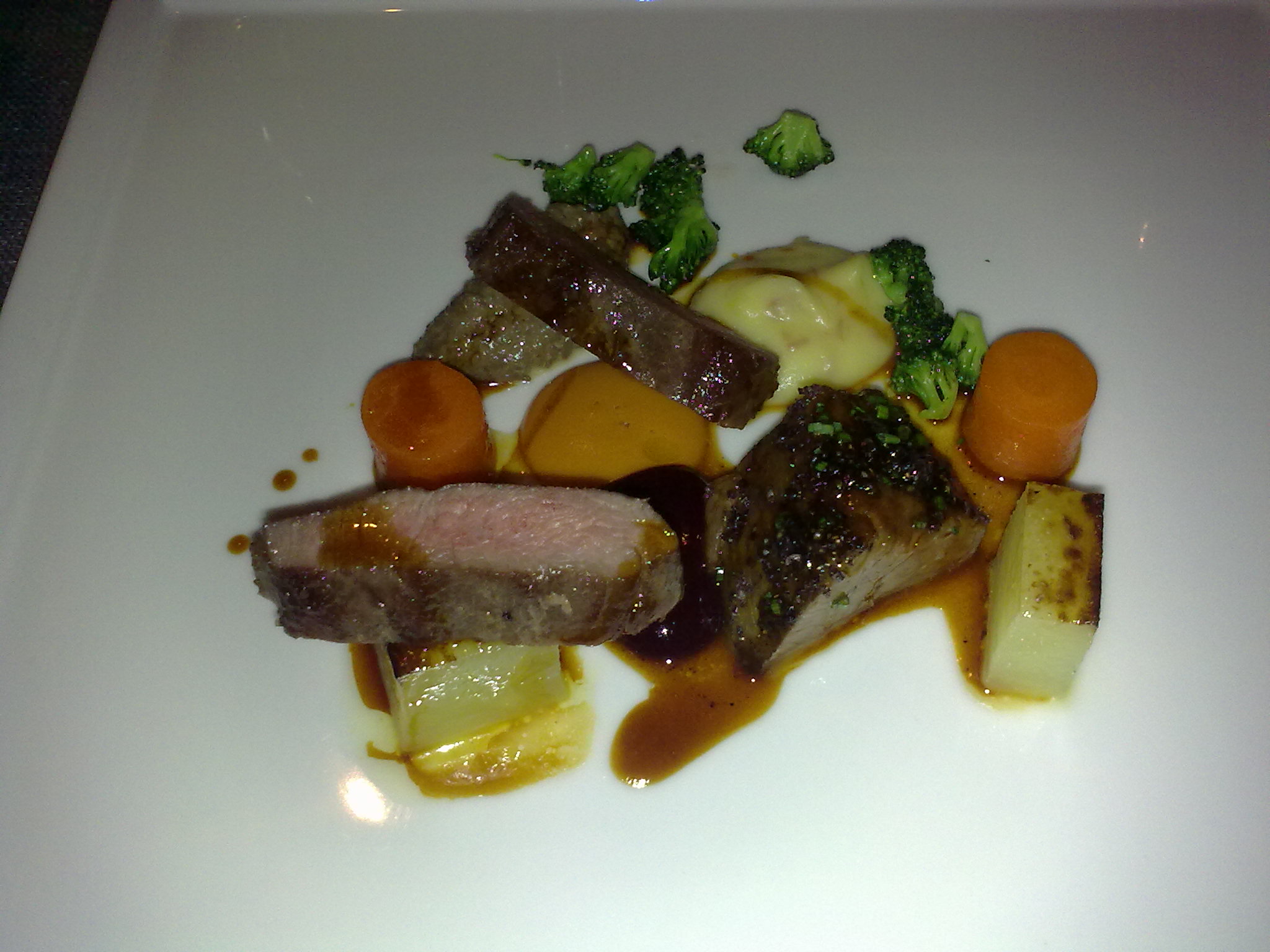 Fans
These people have marked this restaurant as a favourite.
People interested in this restaurant
---
Location