DevilsRejection
2 arvostelua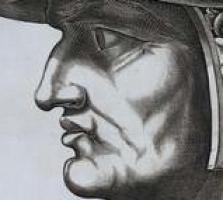 A good restaurant is one where the food surprises you and creates a memory that lasts forever. Healthy would be nice too, but you can't always have that.
Ansiomitalit
Arvostelut (

2

)
Yli 2 vuotta vanhat arvostelut
Nämä arvostelut eivät vaikuta keskiarvoihin
I love small restaurants like this. When you walk in you see the mom behind the counter, the teenage son serving customers, and the grandmother in the back with a baby on her lap. And the food ... where to begin?! You start with a small vegetable soup that at first looks like nothing special, but then after your first spoon you wish they brought you a bigger bowl! I had the spicy beef with curry and it was rated 3 peppers, but it honestly wasn't as hot as I was expecting it to be. Unlike other Thai places that serve your food in long and shallow dishes that are extravagantly decorated, this place has small bowls that are very deep. When the dishes arrive you think the portions are going to be small, but after the last fork full of food enters your mouth you realize how filling the meal actually is. It's also the only lunch place I know where the food is actually less than 8 EUR. Granted, 7.90 EUR is very close to 8 EUR, but it is pleasing none the less to see that you're getting a steal. I don't drink coffee, I drink tea, and was delighted to see two flavors offered as self serve. I slowly drank 2 cups of Jasmine tea, paid with a smile on my face, and left. I will most definitely be coming here again!
Kokemus: Lounas
•
Hinta: 8€
•
Lisätty: 18.09.2009
---
The restaurant is fairly large, yet there are only two buffet tables. The vegetables were good, but not very warm. The rice was excellent, as was the red chilli sauce. The meat was OK, but they were missing labels in English so it was hard to figure out which dish was what. Overall it was a slightly above average lunch, but I don't think I'll come here again unless one of my friends pressures me to do so. What saved my lunch was fantastic company. One more thing: the atmosphere is very comfortable, nice large tables and ultra comfortable chairs.
Kokemus: Lounas
•
Hinta: 9€
•
Lisätty: 17.09.2009
---
---
Kuvat
---
Seuraajat
Listat
Kirjanmerkit
---
Suosikit