arabella
276 arvostelua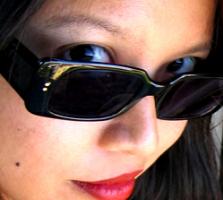 Fluent, convivial satiation of as many senses as possible
Ansiomitalit
Huippuarvostelija: Arvostellut eniten (ylin 5%)
Laatuarvostelija: Saanut eniten +ääniä
Arvostelut (

276

)
Yli 2 vuotta vanhat arvostelut
Nämä arvostelut eivät vaikuta keskiarvoihin
A ludicrously expensive restaurant that redeems itself by being adventurous cuisine. I fondly remember the time they kidnapped a Peruvian chef and made him cook in the kitchen for a week, I would not have explored that cuisine otherwise.

The atmosphere is suitable for closing deals and networking (suits would not be out of place here)
Kokemus: À la carte
•
Lisätty: 21.04.2006
---
Italian food with Soviet presentation. While the pasta was great and the customer service nice, the idea of having to wait in a separate line for every course of the menu was off-putting and slow, not to mention the final queue you wait in before paying! The lines were fairly brutal during the tail end of rush hour, and while my (decidedly great) pasta didn't take that long in itself to cook, standing in line with a tray and utensils wasn't the best dining experience. The "dining as a series of queues" experience could have been improved considerably with some sort of paging or beeper system. The card as tally system was fine but a little bit stressful as the card is so tastefully designed tends to disappear, and the text on the back of the card warning of a 50 EUR fee if it's lost doesn't soothe anxieties too much. Go, but don't go when it's more than one fourth full because of the interminable queueing!
Kokemus: Lounas
•
Hinta: 11€
•
Lisätty: 24.08.2011
---
One of the best places to eat in Helsinki, as well as literally soak up the ambience. Coat charge can be as high as 12 EUR and they make you leave all your clothes, but you probably won't mind, as the cafe boasts three saunas, a steam room and a swimming pool ;) I've been going here for ages and it is really one of the most distinctive dining experiences you'll ever have in Finland. The goat cheese salad is my default dining choice. The service is incredibly nice, and it's easy to become a regular! Simply a must for anyone visiting or living in Helsinki. You should probably also be ok with extensive nudity.
Kokemus: À la carte
•
Hinta: 12€
•
Lisätty: 28.11.2011
---
For these guys to attach the word "Gastropub" to a bar delivering this quality of food looks either ignorant or crassly exploitative, because the food here bears no resemblance to anything gastronomically interesting. I feel like I'm bemoaning the obvious here, considering this is an S-group bar/restaurant and all, but I don't think you should promise what you can't deliver. I would have a much higher view of the food here if they didn't have pretensions, but honestly it's an average restaurant with a better than average beer selection. On the good side, the service was quite friendly, which is never something you can really expect in the middle of downtown.
Kokemus: À la carte
•
Hinta: 30€
•
Lisätty: 23.04.2011
---
A restaurant whose glory days are firmly behind it. I don't understand why Kynsilaukka takes as a point of pride the fact that it's been around so long, when the interior just seems neglected and the food seems uninspired and soulless. I don't understand why this place is still open, frankly. The service is anemic and the prices are ludicrous - my guess is that the restaurant has turned up on some tourist guide to Helsinki somewhere, thus accounting for the customers. I ordered a blini, which cost 20 EUR and was the size of an appetizer; my dining companions ordered things like pork on skewers and fish wrapped in paper and were stunned at the paucity of the serving size. The wine was oxidized and shouldn't have been served. The service was fairly terrible and slow; we had to resort to snatching the bread bowl from the nearby serving station after ordering, and swapping out our condiments from other, more equipped tables in order to spice our dishes. For a better dining experience for far less money, I would much rather give my custom to Salve (merely a 5 minutes walk away) or Sea Horse (a 10 minute walk in the opposite direction), and ask them to spike my orders there with an extra large dose of garlic.
Kokemus: À la carte
•
Hinta: 20€
•
Lisätty: 26.06.2010
---
Finally the frozen yogurt trend hits Finland! Although it was snowing outside, I couldn't resist popping in for a quick pull of froyo, and was happily impressed by the warm service. There's one flavor of frozen yogurt available and it was fine (although I personally prefer a bit more tang). In addition to frozen yogurt and (really healthy looking) toppings, Kippo also offers tasty espresso-based drinks as well, so I could warm up again before heading back out into the cold!
Kokemus: À la carte
•
Hinta: 6€
•
Lisätty: 12.03.2011
---
Nothing says "I would like to exploit you" like a 3 EUR coat check fee for dinner. I would understand a coat check for a bar, or if there were a bar and dining areas, but in the dining area downstairs, they immediately charge you for the coat check and refuse to add it to the final bill. The restaurant theme of "take 'em for all they've got" continues with the overpriced wines by the glass, of which they only have one bottle of each category. I tried each wine (red, white, and rose), and gagged at the rose carmenere because it was served far too warm and the sweet notes became cloying. I ordered lobster bisque as a starter and shrimp as a main, and was negatively surprised to discover that the shrimp was actually CUT UP to fit in the escargot plate. I think I actually got three shirmp that were cut to look like six, and covered in the sauce! Other people in the restaurant seemed to be eating shrimp from a buffet table, but the waitress neglected to inform us of the specials of the evening. My vegetarian companion ordered a vegetarian risotto, and the waitstaff waited until the rest of the table was served before informing her that they could not accomodate her request, and it would take another 20 minutes before they could prepare her food. A competent waitstaff/kitchen would have informed her shortly after ordering. My other companion's lamb was served cold. In regards to desserts, the mud cake was ludicrously large and not very muddy, and the creme brulee was unexpectedly runny. In regards to the music, I was dining with companions who play in a jazz band, and they were put off by the repetitive dixieland genre of the music, continuously asking, "isn't this the same song?" over and over. Will not return.
Kokemus: À la carte
•
Hinta: 30€
•
Lisätty: 17.03.2011
---
They may be biting off more than they can chew when it comes to their sushi offerings. While I did appreciate that they were trying to offer an expanded sushi menu in the form of different treatments of seaweed, deep fried sushi, and handrolls; the orders as they actually arrived were sub par and I felt ripped off. The tuna on my handroll was pretty wan and tasteless, and the rice on my deep fried sushi roll was packed more firmly than concrete and seasoned oddly. Let's hope they iron out the kinks eventually, but until then there's quite a few other sushi restaurants within walking distance where they're way more on their sushi game for me to go to instead.
Kokemus: À la carte
•
Hinta: 20€
•
Lisätty: 29.11.2011
---
I didn't expect to find such a great brunch place with such a great view of Tuomiokirkko! If I had some guests in town for a short while, I would try to take them here for brunch, as it affords a wonderful view of Tuomiokirkko, as well as offering some really good brunch options for a staggeringly reasonable price. I did not order the brunch buffet as the menu options looked so intriguing. I ordered a bellini (which, although a brunch standard, I've never seen in Helsinki) to drink along with my Eggs Benedict (which I have also never seen in Helsinki), and polished off my brunch with churros and chocolate (which completes my trifecta of foods I've never seen on any brunch menu in Helsinki). I enjoyed them all. The Eggs Benedict unfortunately lacked any kind of english muffing base, but they did do a tidy spin on the dish, substituting lightly fried potatoes for the muffin, which was a nice adaptation. The service was prompt and friendly as well. Will definitely visit again.
Kokemus: Aamiainen / brunssi
•
Hinta: 15€
•
Lisätty: 08.08.2011
---
Interchangable with Amarillo and Chico's the only differentiator between Coyote and the aforementioned other finnotexmex joints is the set of large paintings of famous communists on the walls.
Kokemus: À la carte
•
Hinta: 9€
•
Lisätty: 17.11.2008
---
---
Seuraajat