fooishbar
151 arvostelua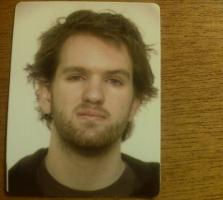 fresh, tasty, good atmosphere, focus on the food rather than the glassware and light fittings.
Ansiomitalit
Huippuarvostelija: Arvostellut eniten (ylin 5%)
Laatuarvostelija: Saanut eniten +ääniä
Arvostelut (

142

)
Yli 2 vuotta vanhat arvostelut
Nämä arvostelut eivät vaikuta keskiarvoihin
It's really just a pub, but if you're absolutely starving and must eat something within the next five minutes, their toasted sandwiches do the trick.
Kokemus: À la carte
•
Hinta: 6€
•
Lisätty: 27.02.2010
---
Brilliant food. The menu promises a lot and the kitchen overdeliver: great, well thought-out food. The only thing I can think of to even remotely fault them on was that service can be a tad sparse, but this was lunch after all. Everything else is basically flawless. Nice work!
Kokemus: Lounas
•
Hinta: 10€
•
Lisätty: 02.03.2010
---
Utterly fantastic, buzzing little neighbourhood eatery. Great atmosphere, especially with the (entirely Italian) staff yelling at each other in Italian. Great pizzas (the antipasto pizza had all its ingredients marinated and grilled beforehand), and good pastas. Good vegetarian options among the house specials and Italian menus, and large portions too.
Kokemus: À la carte
•
Hinta: 17€
•
Lisätty: 14.08.2007
---
OK food to go, but a bit bland. I have (had?) huge hopes for Sis: sadly it appears to place more importance on its (admittedly excellent) typeface and interior fitout, rather than the food. It's all reasonably fresh, but just lacks a little something. Close enough to awesome to be highly disappointing, which is unfair, but c'est la vie.
Kokemus: À la carte
•
Hinta: 11€
•
Lisätty: 01.03.2010
---
The same pre-made, glad-wrapped food you find in train stations, and a somewhat tacky atmosphere. The only reason to come here, instead of going to Espresso Edge just down the road, is not being able to spare the extra few euro, but in this case, you get what you pay for.
Kokemus: À la carte
•
Hinta: 2€
•
Lisätty: 22.08.2007
---
The food is still fantastic, with a great variety (but munakoiso + perunat + vihreä paprika still wins almost every time), and their new location has made things even better. It's even quite cheap! DBH can basically do no wrong: great food, really nice spot these days (and large enough!), very friendly service, nice and filling, and ridiculously cheap. Perfect.
Kokemus: À la carte
•
Hinta: 14€
•
Lisätty: 12.03.2010
---
Fairly greasy and incredibly bland, but you come here for the quantity, not the quality.
Kokemus: À la carte
•
Hinta: 8€
•
Lisätty: 27.02.2010
---
Every time I come to this place, my opinion of it improves. They now have nice decor, to compliment their great, fresh selection of tasty food (as porifera commented, not just protein and gloop). There's a wide variety of dishes available, and vegetarians are very well looked after (try the kolme vihannes in particular). The service is also pretty close to impeccable.
Kokemus: À la carte
•
Hinta: 15€
•
Lisätty: 09.02.2008
---
The food is still very solid, but seems to have slipped in the past couple of years. The seafood is not necessarily the freshest and the menu seems fairly hit-and-miss, but what's good is really quite good, and it's certainly far more creative than you'd expect from a hotel restaurant. The high price and location means it's mainly full of Nokia expense accounts though. Service is hyperattentive, sometimes to the point of annoyance.
Kokemus: À la carte
•
Hinta: 25€
•
Lisätty: 08.03.2010
---
Easily the best food in Ruoholahti, let down by a poor bar selection. Clientele is almost exclusively Nokia expense accounts due to the location, and it shows in the pricing. Ambience is a little oddly stilted due to being in a hotel, and kids running around are sometimes an annoyance, but it's worth it for the bread with raspberry salt alone. Surprisingly, menu is relatively adventurous, with a Mediterranean influence.
Kokemus: À la carte
•
Hinta: 50€
•
Lisätty: 15.04.2007
---
---
Seuraajat