finn-mark
77 arvostelua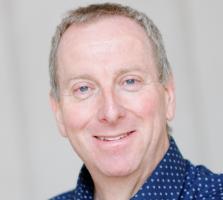 Great food, good atmosphere with attentive but not intrusive service.
Ansiomitalit
Huippuarvostelija: Arvostellut eniten (ylin 5%)
Arvostelut (

71

)
Yli 2 vuotta vanhat arvostelut
Nämä arvostelut eivät vaikuta keskiarvoihin
A great place for a special meal. I tried Bronda because it was recommended as a good place for vegetarians, my companion for the evening does not eat meat. Great atmosphere, excellent and imaginative food and service that was attentive, but not intrusive. We chose a selection of dishes to share, definitely the best way to sample the skills of their chefs.
Kokemus: À la carte
•
Hinta: 60€
•
Lisätty: 30.11.2016
---
The restaurant was surprisingly busy for a Tuesday night and they could have used a couple more staff, but those who were there were friendly.
We had the Cleopatra's Garden feast, as my companion is vegetarian, but I did not feel deprived. The meal was a wonderful combination of flavour and texture. We started with goat cheese and date pastillas with wonderful fresh salads and then moved on to a falafel salad and a fatan and halloumi tajine. We hardly had room for the dessert buffet, but you cannot risk missing the baklava! I will definitely be back.
Kokemus: À la carte
•
Hinta: 46€
•
Lisätty: 09.12.2015
---
A very unassuming restaurant from outside, buy totally Italian in the quality and choice of dishes. I had the freshest, creamiest mozzarella I've found outside of Italy and the porcini ravioli with butter and sage was fantastic. Will definitely return, a real find close to my regular hotel in Helsinki.
Kokemus: À la carte
•
Hinta: 40€
•
Lisätty: 24.09.2015
---
Great carnitas, excellent nachos with guacamole, piquant salsas and very drinkable frozen margaritas. Well worth the visit.
Kokemus: À la carte
•
Hinta: 16€
•
Lisätty: 26.03.2013
---
Great salmon soup and friendly service.
Kokemus: À la carte
•
Hinta: 25€
•
Lisätty: 12.11.2013
---
Gaijin had been on my wish list for some time, but every time I had visited Helsinki since it opened it had been fully booked. It was worth the wai; the degustation menu gave a wonderful selection of flavours. The mussel with lemon and vanilla dressing was a great start and the pork buns another highlight. If you like Farang, you'll like Gaijin - they share owners, I believe, but the atmosphere at Gaijin feels less crowded and more relaxed.
Kokemus: À la carte
•
Hinta: 64€
•
Lisätty: 31.10.2012
---
A great meal, the restaurant was an unobstrusive backdrop to a catch-up with a good friend. Attentive but not pushy staff, well matched wine recommendations and an unhurried service. The deer ragout was excellent, would love to eat it again.
Kokemus: À la carte
•
Hinta: 38€
•
Lisätty: 13.12.2011
---
Kokemus: À la carte
•
Hinta: 35€
•
Lisätty: 08.01.2008
---
DBH has been on my bookmark list for a while, as every time I have tried to get in so far, it has been fully booked.
The meal was excellent. We had yard long beans in a pottery pot, beef and squid on a hot iron plate, chicken with chilli and peanuts and noodles with chicken - all excellently spiced, not toned down as many other asian restaurants do here in Helsinki.
We also enjoyed Chinese sake and Tsing Tao beer, all in all the best Chinese meal I have had for ages and certainly the best I have experienced in Finland.
Kokemus: À la carte
•
Hinta: 30€
•
Lisätty: 27.03.2011
---
I am glad to see this Helsinki landmark open again, after refurbishment of the building which lasted way too long. Great for Sunday brunch, good coffee and cakes and a great view of senatintoori and the catherdral.
Kokemus: À la carte
•
Hinta: 13€
•
Lisätty: 08.06.2011
---
---
Kuvat
---
Seuraajat