Eleinad
6 arvostelua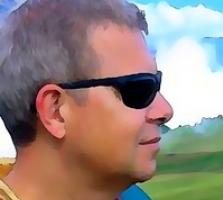 Ansiomitalit
Arvostelut (

6

)
Yli 2 vuotta vanhat arvostelut
Nämä arvostelut eivät vaikuta keskiarvoihin
Ihana ravintola!
Kävimme tänään lounasta. Söimme savupokeittoa,
lohilatikkoa, burgundinlihapataa ja riisiä, kasvispataa ja salaattia. Kaikki oli hyvää, mutta minusta savupokeitto oli yllätys. Palvelu on täydellinen. Oikein hyvä hinta-laatusuhde.
Kokemus: Lounas
•
Hinta: 10€
•
Lisätty: 07.08.2015
---
Not particularly impressed. I have very good personal memories of Danish smorrebrod but they were not revived by today's visit to this cozy little place. The smiling lady had to take orders, prepare and serve or pack the stuff and get the money, all by herself. So we had to wait almost half an hour with no queue in front of us. Value is nevertheless rather good.
Kokemus: À la carte
•
Hinta: 8€
•
Lisätty: 08.08.2015
---
Humans deserve more places like this. I just enjoyed this Töölö soup place. We tested three of their warm soups. All were highly praised for their deep flavour, amount and variety of vegetables, spices. The homemade bread was perhaps not on a par with the soups.
The hyper minimalistic interiors and busy location are not the most attractive in my personal opinion. It may not even look like a restaurant although this may be due to the short time since the place opened for business.
I recommend it for food quality and reasonable prices.

Kokemus: À la carte
•
Hinta: 6€
•
Lisätty: 03.08.2015
---
Is it ever possible to dine at a place where you have to explicitly ask for napkins? I noticed that for some reason napkins were not provided at any table so I had to go and ask the owner.
Apart from this single yet uninspiring service problem, I was unimpressed by the food served here. I had been convinced by many positive reviews, yet it seemed that the cook had been urgently replaced by someone with very little experience. The roasted Peking duck was crispy and flavoury enough but the beef had been cooked long before we had arrived, the dumplings and soup were flavourless, even the Sechuan pepper liberally added to the sumplings was far from causing the familiar paralysis to the tongue.
Overall, a very low quality price experience in my opinion.
Kokemus: À la carte
•
Hinta: 30€
•
Lisätty: 03.08.2015
---
I almost forgot this pizza place. The interiors are so dark and depressing that if I ordered a tuna salad afterall it was only for hunger. The only guy who was serving at the counter was too busy in preparing take-way food on two small electric stove that I had to wait for several minutes in the dark, empty place before I was served.
The tuna salad was simple and good but it took about 15 minutes to arrive at the table.

Kokemus: À la carte
•
Hinta: 10€
•
Lisätty: 03.08.2015
---
This Nepali restaurand is almost perfect. I hope they will not change anything. The food is flavoury and abundant. The service is quick and cheerful. The interiors are cozy and comfortable.
For what concerns food, I was able to recognise all of the spices and textures that I personally associate with Indian food. Particularly the lamb korma was tender and flavourful with plenty of sauce.
Among the best restaurant experiences I had so far in Helsinki.
Kokemus: À la carte
•
Hinta: 23€
•
Lisätty: 03.08.2015
---
---
Kuvat
---
Seuraajat
Seuraajat (1)
---
Listat
Kirjanmerkit
---
Suosikit