nerakrose
5 reviews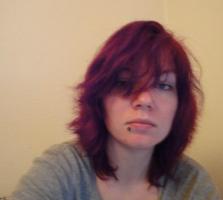 I like good quality (preferrably with a homemade-feel) food that isn't too expensive - and a nice atmosphere.
Badges
Reviews (

5

)
Reviews older than 2 years
These reviews don't affect the average
Best Italian ice cream I've had. Expect the flavours to be exactly as advertised! I can recommend pannacotta and youghurt, but really it's too difficult to choose between all the flavours. There's a wide variety, also among sorbets which usually take up half of the display.
Experience: À la carte
•
Price: 5€
•
Added: 08.04.2010
---
Tasty authentic Finnish food. Large portions! Nice when you want to go for a quick lunch and don't want to start searching for lunch restaurants.
Experience: Lunch
•
Price: 10€
•
Added: 08.04.2010
---
Fairly quick service, nice and filling food even if not 100% authentic. Nice selection and tasty. Cozy place!
Experience: À la carte
•
Price: 15€
•
Added: 05.01.2010
---
I ordered a small portion and almost could not finish it, despite being really hungry. I don't want to know how large the big portion is... I ordered sweet chili noodles and was disappointed at the lack of taste, but there was free sauce available which helped a lot. My companion chose teriyaki which turned out to be more satisfying. I wish there would have been more vegetables in the mix, but otherwise the experience was good and I would visit again, even if only for the cheap price.
Experience: À la carte
•
Price: 7€
•
Added: 30.07.2009
---
Friendly and quick service. Ordered the sundried tomatoes+mozarella chicken with ginger vegetables, apple sauce and parmesan potatoes. We waited max. 20 minutes for the food and were served (very good) homemade bread while waiting. The food was well cooked and arranged and harmonised in taste. I'm only knocking off a few points for the potatoes having been a little cold by serving, and there not really being anything apple-ish about the sauce. Otherwise it was a good experience and the food was very filling!
Menu available in both Finnish and English. Nice place to visit, it's not in the immediate centre which made out for a quiet evening (even during Vappu).
Experience: À la carte
•
Price: 15€
•
Added: 02.05.2009
---
---
Images
---
Followers