Customer experience
---
Reviews (

131

)
Silvopleen laatu vaihtelee paljon -- välillä herkullista, välillä lähes syömäkelvotonta. Ravintolassa on ilmeisesti monia kokkeja, koska ruoan laatu vaihtelee niin paljon. Tänään ravintolan ruoat olivat valitettavan sotkuisen näköisiä eivät ne maistuneet hyviltä. Tänään lisäksi ainoa lämmin, proteiinia sisältänyt lämmin ruoka oli pilattu savuaromilla.
Herkullisia kasvisruokia valtavasti niin että on vaikea valita. Se johtaakin sitten siihen että valitset vähän kaikkea ja annoksen paino kasvaa salakavalasti, mikä taas lisää kilohinnoitteluna veloitettavan annoksen hintaa. Ihan hyvä siinä että oppii samalla vähentämään ahmimista ja välttämään tuhlaamista.
Experience: Lunch
•
Added: 14.08.2018
Reviews older than 2 years
These reviews don't affect the average
Ruoan laatu todella hyvä. Ravintorikkaat raaka-aineet ja reilusti valikoimaa. Hyvä asiakaspalvelu ja viihtyisät, avarat tilat. Hinta annoksen painon mukaan, toimiva konsepti, voi mennä minkälaisella nälällä tahansa. Ehdottomasti yksi Helsingin parhaista kasvisravintoloista. Suosittelen!
Experience: Lunch
•
Added: 01.02.2018
Elävä ravinto oli tänään sotkuista ja limaista. Kokilla taisi olla tänään huono päivä, sillä elävän ravinnon salaatit ja muut ruuat olivat poikkeuksellisen sotkuisia. Ala-arvoisinta oli limainen avokado-papusotku, jota en saanut alas. Myös yksi vaalea sekoitus jäi syömättä.
Todella kallis ruoka, varsinkin kun siihen ei kuulu minkäänlaista palvelua vaan meno on sama kuin Mc Donaldsin autokaistalla. Harmi, koska ruoka on hyvää - mutta painon mukaan hinnoittelu näillä hinnoilla lähestyy jo törkeää rahastusta. Parempia paikkoja on paljon olemassa, paremmalla palvelulla, kohtuullisimmilla hinnoilla ja yhtä hyvällä kasvisruualla.
Experience: À la carte
•
Price: 18€
•
Added: 22.03.2016
Törkykallis, mutta kasvisruokatarjoilu esimerkillisen laadukas ja monipuolinen. Tunnelmaltaan kouluruokalamainen, palvelu olematon, painon mukaan hinnoittelu todella outo systeemi. En käy toiste noilla hinnoilla.
Experience: À la carte
•
Price: 23€
•
Added: 17.01.2016
Hyvä buffet. Monipuolista kasvisruokaa. Ison lautasellisen saa 15€, joten hinta on mielestäni kohdallaan. Olen käynyt muutaman kerran ja aion tulla myös uudelleen
Experience: Lunch
•
Price: 15€
•
Added: 29.12.2015
Ruokaa on paljon tarjolla, kilohinnaltaan 22,90€ - mikä on törkeä hinta itsepalvelutiskistä. Jonotat ensin ruuan, sen jälkeen jonotat kassalle, sen jälkeen jonotat pöytää - haet veden itse vesipisteestä koska tässä syöttölässä ei henkilökuntaa ole jotka vaikka toimittaisi pöytiin vesikannuja. Ruoka hyvää mutta suhteutettuna palvelun olemattomuuteen (sitä ei ole) ja kouluruokalameininkiin, on se aivan tökeän ylihinnoiteltu.
Experience: À la carte
•
Price: 18€
•
Added: 24.11.2015
Ruoka oli hyvää, mutta ylihintaista. Ja palvelusta ei voi puhua kun se on samalla tasolla kuin huoltoasemilla, joskin Silvopleessa ehkä vieläkin olemattomampi, yhtään henkilökuntaa en nähnyt salin puolella. On uskomatonta että ihmiset suostuvat siivoamaan pöydän jälkeensä näillä hinnoilla, ettei sitä asiaa hoida henkilökunta! Tämä on mahdollista vain Suomessa.
Experience: À la carte
•
Price: 17€
•
Added: 15.11.2015
Muualta saa ruokaa, Silvopleestä saa uskomattoman hyvää, raikasta ja tuoretta kasvisruokaa. Ituja, erilaisia salaatteja, hapatettuja tuotteita, versoja, hedelmiä ja erittäin hyvin tehtyjä värikkäitä lämpimiä ruokia. Hyvää leipää. Ilahduttavan valoisa ravintola, jonka ikkunapöydästä on mukavaa katsoa maisemia.
Experience: Lunch
•
Price: 8€
•
Added: 20.10.2015
---
Community
Images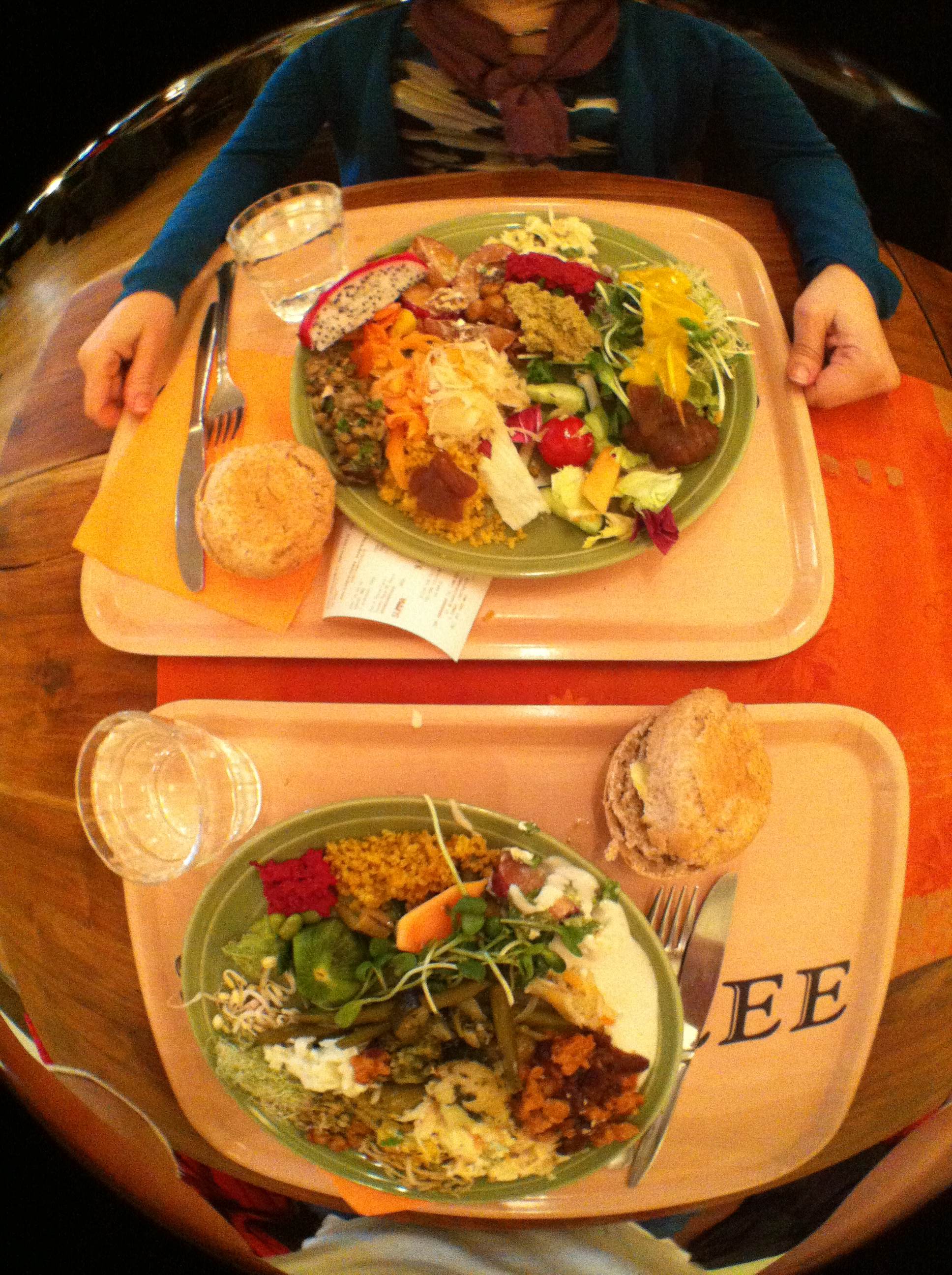 Fans (46)
These people have marked this restaurant as a favourite.
People interested in this restaurant (41)
---
Location
Options
---