wrongwayfast
113 Recensionen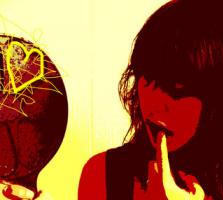 it's food. eat it and have great memories.
Badges
Top critic: Reviewed the most(Top 5%)
Quality critic: Received the most +votes
Hero: Updated vast amounts of information
Recensioner (

111

)
Över 2 år gamla recensioner
Dessa recensionen har ingen påverka till genomsnitt betyg
A really nice place with an emphasis on history and genuine atmosphere. Visited last summer with my family. We arrived just in time for their lunch time buffet. The restaurant is located in Tertti estate's main house, an adorable pink building.

The dining space has been divided into a couple of small rooms and a larger dining room. We were seated in one of the small rooms which had a dining table with ample space for our group of four. The decor is original to the manor and the waiters will tell you about the history of each item if you wish.

The buffet had some excellent starters. Well made cold cuts (ham and delicious beef tongue!), various fish (vendace, baltic herring), paté and fresh salads were heaped on silverware. I filled up on these as main courses in buffets are usually a let down. I think they change the main course a few times during the summer and this time I think they had salmon. Wasn't bad, but not memorable either. The dessert was delicious (cake, cookies and meringue) so make sure to leave some space for that!

The ingredients were all very fresh and seasonal and the whole atmosphere went perfectly with the food. We also tasted some of their own beer which was fresh, summery and very hops-y. Perhaps not the best combination for the food but a great summer beer nonetheless.

You can buy the beer, chocolates, cookies, jellies, and jams from their Herkkupuoti in one of the other buildings. It's a real fun place to visit and you can take a piece of Tertti home with you or find gifts and souvenirs.

I recommend having lunch here on a summer day and I'm hoping we'll visit this summer again!
Upplevelse: À la carte
•
Priset: 30€
•
Tillagt: 06.03.2011
---
Kenkävero Vicrage is a arts and crafts sight with an interesting history. They have a very nice setting with different buildings with small crafts exhibitions and shops, a garden and a nursery garden with different plants and herbs (some of which you can buy and take home with you). They also have a cafe and restaurant which serves a seasonal (winter/summer) lunch buffet year round.

We've only visited during the summer, which in my opinion is the best time to visit as the garden is gorgeous at that time. The summer buffet includes appetizers (salads, cured fish, pâté, cold cuts), main course (fish, meat, veg. option) and dessert (cake, cookies, meringues) and coffee & tea.

The milieu is very nice with a historical, yet relaxed atmosphere (you don't feel uncomfortable getting seconds or thirds). The food goes very well with the overall feel of the place. The ingredients have always been fresh and high quality, with some of the produce coming from their own garden. Even the main course (salmon) was good and not at all tasteless and dry like main courses usually are at buffets.

If you're visiting Mikkeli I highly recommend visiting and eating here rather than any of the establishments in the city center.
Upplevelse: À la carte
•
Priset: 25€
•
Tillagt: 07.03.2011
---
Went to have lunch with two friends. We were looking for something cheap, fast and filling. At lunch time Lotus Garden has your average chinese lunch buffet.

The salad table has corn, lettuce, tomatoes, cucumber etc. and I walked right past that stuff to the steaming piles of pork, chicken, beef...

I didn't taste the soup but apparently it was good but not spicy. It had chicken and bits of mushroom so I guess your generic buffet soup. In stead I went straight for the fried noodles and different meats. The noodles were a little greasy but still very good. I also liked all the meat dishes. The pork dish was especially good with big thick slices of succulent pork in some thick sauce. They also had some deep fried wings which I topped with some of the mystery sauce they have in little pots at the table. Yummy!

The food was what we expected. Predictable, safe, good and filling. Lotus Garden gets extra points for the Geisha chocolates with your tea/coffee and for the very nice but non-intrusive service. Would go back for the lunch buffet or take away (-50%).
Upplevelse: Lunch
•
Priset: 9€
•
Tillagt: 20.05.2011
---
This restaurant space has gone through a lot of changes over the past few years so it was interesting to see how they had revamped it.

Walking in I was really surprised how much they had changed the whole layout and look of the place since Inferno. I mean they had this nice brick lain entrance and the whole bar & restaurant has these cool little details like baseball bats for table legs. Everything from the logo to the menu to the servers outfits to (even) the hand wet wipes (or whatever they're called) are so well thought out. So defo props to them for atmosphere!

They have a very greasy burger and wings filled menu (just what I want) I think they have like 15 different hot wings sauces AND these long burgers AND they have chili bacon fries…(!!)

I had to have the Chili bacon fries 6,90€ and I already had hot wings on my mind so Original Sticky Wings (12pcs) 8,90€ it was. I also semi-badgered my companion into having one of the X-tra Long Burgers just because I wanted to see what they looked like.

The fresh made fries were good on their own but with the added bacon bits they were heavenly! Although the bacon chili was really hard to scoop up without any utensils. The wings were good as always. Nothing to complain about. The X-tra Long Burger (15,90€) was long and aparently good tasting. Portion size was good in both dishes but had I not taken the fries with 12 pcs wings I would have been left a little hungry.

We didn't have to wait for long to get our food or drinks. But we were there at 16:00 sharp on saturday when the place opened. Service was ok. Not bad but nothing special.

All in all a good alternative to the many wings places of Tampere. Competition is always healthy. I would go back and have recomended it.
Upplevelse: À la carte
•
Priset: 16€
•
Tillagt: 02.02.2012
---
Randomly ended up here with no expectations. The restaurant was fairly full. We sat down and a server came almost immediately. I opted for the Lamb Chops (29,90€) and my companions had the South Texas Steak (26,30€) and the BBQ Ribs (18,90).

The atmosphere is laid back. The music wasn't too loud but the lighting was a little dim. There was a cozy atmosphere and a lot of chatter from the people around us. Definitely not a date place or a business lunch place but perfect for a family dinner or lunch with friends.

Even though they were fairly packed it didn't take long for our food to arrive. The portions were a good size with a good meat to starch ratio. The BBQ Ribs were succulent, juicy and falling off the bone but they did need a touch of BBQ sauce so it was good that there was some on the side. Apparently the steak was good too. My lamb chops were a good medium minus like I ordered. Some of the potatoes however were a little limp. The garlic-nut sauce was really good. However it would be nice if they gave you a steak knife with the lamb chops too as they were a little hard to eat with the normal knife but this is a minor detail.

It was nice to find a decently priced easy going restaurant in the center of Helsinki. Service was attentive and efficient and overall I enjoyed the experience. And the restaurant was a good choice for the occasion: laid back, cozy and informal.
Upplevelse: À la carte
•
Priset: 30€
•
Tillagt: 26.09.2011
---
I've been wanting to go to Kokomo since it opened because from the reviews I'd read it sounded like a fun place to go and most importantly they have cocktails!

My brother took the Tiki Potatoes 4,50€ from the Mini Tiki list and I went for a much needed cocktail. The potatoes were deep fried and came with wasabi mayonnaise which apparently was insanely good. The mini tiki list has small kind of tapas like plates something that would be great with a group of friends.

For his main course my brother went for the Ponzu Ribs 22,00€ which are Kokomo style ribs with the same tiki potatoes he had as a starter and wasabi mayonnaise. I don't know what the ribs tasted like because he wouldn't let me have any but judging from that and the content munching sounds I guess they were pretty good.

I had a tough choice between the ribs and the steak but when my brother said he wanted the ribs my choice was made. The Aloha Kokomo 23,00€ comes with a char grilled 300 g entrecote steak (by far my favorite cut because of the high fat content ), bean-bacon stew & tiki potatoes. The dish is then topped off with a chili red wine sauce. I'm salivating just thinking about that dish!

The waiter didn't ask how I wanted my steak so I asked her if they could make it medium rare. She told me that the kitchen didn't want to do that due to it not making the high fat content so enjoyable. I have to slightly disagree on this point but thought heck I'll have it medium then if that's what they suggest. Although the steak wasn't bad for a medium steak I think I still would have preferred for it to be medium rare. Nonetheless the dish had some good flavors and portion size was perfect. The bean & bacon stew was well seasoned. The potatoes weren't super crisp which usually puts me off but they were well seasoned so I didn't mind.

The cool thing about both dishes was the way they were presented. My dish came on a frying pan and the ribs were on a stone hot plate type thing which is an awesome idea because so often (in Finland) you get dishes that are cold by the time you've taken the first bite.

So what cocktail did I take you ask? Well the Kokomo Zombie 10,00€ of course! It's Kokomo's signature cocktail. The menu promises a "damn Strong Rum Punch with the freshness of a passion fruit, softness of orange and pineapple spiced up with 3 different Bacardi rums." Yup and that's pretty much what I got in my zombie cup Oh it was so good and well balanced so much so that the bubbly happiness that comes with being tipsy sneaks up on you!

Kokomo has good food, excellent cocktails and a very laid back unhurried feel (read: don't go if you're in a hurry!). I'm definitely going back some time just not sure when I'm back in Helsinki.
Upplevelse: À la carte
•
Priset: 23€
•
Tillagt: 06.03.2012
---
At Ruby's you order everything (drinks & food) directly at the bar. The lady there today was nice and efficient. After placing our order we went in search of a table. The place was surprisingly full for a Thursday evening as we had a bit of trouble finding a table for two. But luckily there was one at the back of the restaurant. There were a lot of people having dinner and even a larger group of people celebrating a birthday. The interior has a nice pub feel to it and in the corner of the dining area they have a small stage. There was going to be a band playing later on and we watched them set up whilst waiting for our food. Even though the place was fairly full our food arrived surprisingly quickly!

We ended up ordering the Club Sandwich 11,90€ and Fish & Chips 10,90€ and were not disappointed. The sandwich was a hefty size filled with moist chicken fillets, crispy bacon, salad and tomatoes. The sandwich was OK, not bad, but nothing memorable either. The Fish & Chips were good. The fish was moist and flaky with a good fish to breading ratio. My only minus was that they could have come with the advertised vinegar (don't know if you have to order that separately). Luckily the mayo kind of made up for it bringing much needed acidity. Both of the dishes came with a generous side of herb and garlic fries that were some of the best fries I have ever had at a restaurant!

The atmosphere is fun and laid back and their menu is quirky with some funny little details. Value for money was also above average. Definitely recommended!
Upplevelse: À la carte
•
Priset: 12€
•
Tillagt: 13.05.2011
---
Not bad. Had the Phad Sii Iu Khung fried noodled with prawns (13,90€). The taste was good and was well spiced. The ingredients were fresh and noodles weren't too greasy. The prawns were a good size. I was super hungry when I went so the size of the dish was initially a bit of a disappointment, how ever it did fill me up.

The restaurant has a surprisingly light and modern interior compared to other Thai restaurants, which was a nice change. The service was nice. Would go back to try out the lunch or one of their specialties.
Upplevelse: À la carte
•
Priset: 14€
•
Tillagt: 13.05.2011
---
The service was really nice. Very attentive, something I'm not at all used to in Finnish restaurants My companion settled on fried rice with king prawns and chicken (about 13,00€). I decided to go for squid & king prawns with garlic and basil (about 14,00€).

The portions aren't huge like in many of the Chinese (etc...) restaurants here that could feed about 2 people, but it doesn't matter because the flavor is good. Really good!

The squid wasn't over cooked or rubbery. It was just right. The king prawns were a good size. My dish came with a chalice (I can't think of any other word for it) of rice, which was nice and fluffy. I was happy with the prawn + squid to vegetables ratio and there was enough spicyness and flavor. I might be biased but I love the spicy, salty, sweet and sour elements in Thai cooking. The only problem I had was trying to scoop the sauce onto my rice because the plate was too shallow or perhaps it's just me failing.

I would go back again. The price was right and the food was good. Plus if you take out you get -40% off most dishes!
Upplevelse: À la carte
•
Priset: 14€
•
Tillagt: 06.03.2012
---
Lounas buffet on herkkua.
Upplevelse: À la carte
•
Tillagt: 17.09.2008
---
---
Followers